Review: Taylor Swift-1989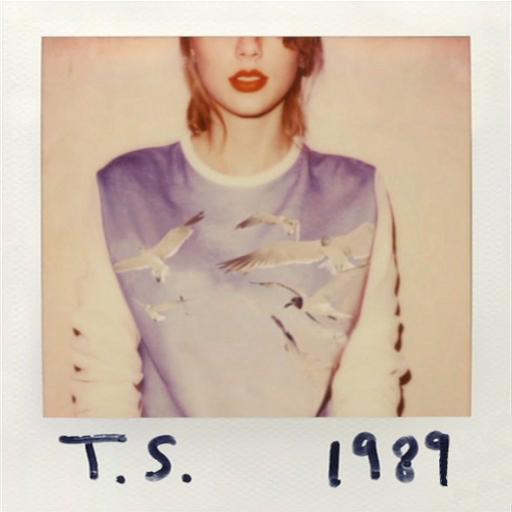 When I first got Taylor Swift's 1989 to review, everybody around me went beserk. "It's SO good," all of my friends would tell me in glee. Since 1989 seemed to hit it home with many music lovers, I had high expectations, despite that I was never really a fan of Taylor Swift's music.
The album starts out with "Welcome to New York," which is a slightly autotuned and repetitive but undeniably catchy and with a really positive message in the lyrics. It's not the best quality (I'm not really a fan of autotune), but this is an excellent dance-in-your-room-alone song.
I had to pause the track when my computer started playing "Blank Space," since the intro was really similar to the previous track. After realizing that it was a different track and replaying it, I realized that this song is kind of in between. It's not exactly a ballad nor an upbeat song, and I'm not sure whether I like that or not. But like the previous track, I like the song because it is so catchy.
"Style" is different from the other tracks because it has a rock driven beat, and some spoken word in the middle of the song (which Taylor really seems to like). I really like the melody and the story-like lyrics to the song with a lot of descriptive words that would make any English teacher happy.
You go, Taylor Swift. "Out of the Woods" pleasantly surprised me after the song started out with some chanting but was accompanied by Taylor's lovely voice and the song's calming tone. This song was different from the other tracks that I have listened to so far, and I really, really approve of this song.
Next up is another ballad-esque "All You Had To Do Was Stay," and this is a catchy song, but the high-pitched "stay!" in the chorus caught me off-guard and made me check if my smoke detector went off. Jokes aside, this is song shows off Taylor's excellent voice and I enjoyed it (I keep on saying that over and over again, but I swear it's true).
Ah yes. "Shake It Off." I listen to this song way more often than I would like to admit, and I'm so sure that people judge me for listening to it almost every day. The song is so darn catchy, and the spoken part near the end of the song adds a nice touch.
The lyrics of "I Wish You Would" kinds of sounds like a demanding person asking for things, but the beat of the song is very groovy, for lack of a better word. I really like how it makes you want to stand up and dance.
I knew that "Bad Blood" would be interesting from the acapella intro. This song is definitely one of the most autotuned on the album, but I enjoy the dramatic flair of the entire song. This is going to be one of my guilty pleasure songs. Then again, most of the songs on the album will be.
"Wildest Dreams" has a mystical and airy feeling, which surprisingly works for Taylor's voice. It was certainly different from all of the other tracks and it kind of reminded of old-timey music. I really approve. Nice job, Taylor.
If you enjoy happy songs, "How To Get the Girl" is perfect for you. Despite the slightly depressing and a tad repetitive lyrics, the danceable beat makes this song a lot more fun. Did I mention that I really enjoy the guitar strum at the end of the song? It is wonderful.
"This Love" is definitely a ballad from the lyrics and the slow beat, and it uses Taylor's wide vocal range and subtle use of rock instruments to good use. This is an excellent pondering-in-your-room kind of song, and I like this song a lot (I know I sound like a broken record).
"I Know Places" takes a twist from the previous track and is a little more dramatic and autotune driven. Although it sounds a little similar to some other tracks on the album, but Taylor's fierce voice really shines through in this song.
The last track on the album starts out with a funky beat. You think that I would get tired of Taylor's voice by "Clean," but her voice is a lot different from the rest of the album, just because she is whisper-singing for the first portion of the song, but it gradually gets stronger.
All in all, the album definitely lived up to the word on the street. Every song had a different feeling to it, and her voice never stayed the same in two songs. The hour that I spent listening to this album was definitely worth it. I would recommend it to everybody.
P.S. I would suggest getting the physical copy of the CD so you can get some lovely polaroids of Taylor Swift and her pals.
Photo used with permission from flickr.com