D.C.'s Newseum Institute names Anjali Huynh Iowa's Free Spirit Scholarship winner
Huynh will receive a scholarship and all-expenses-paid trip to D.C. to attend a journalism conference this summer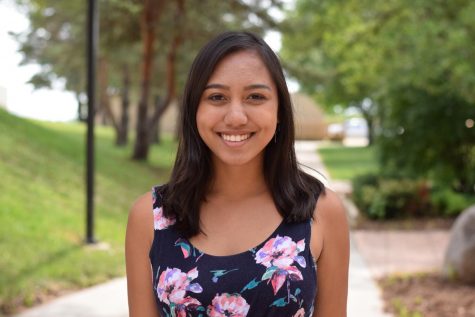 The Newseum Institute in Washington, D.C. awarded West Side Story staffer, Anjali Huynh '19, as Iowa's winner in the annual Al Neuharth Free Spirit and Journalism Conference for 2018. The program targets rising high school seniors who are interested in pursuing a career in journalism and who demonstrate qualities of a "free spirit." The Institute honors 51 students in the country—one from each state plus Washington, D.C.—with a scholarship and all-expenses-paid journalism conference held at the Newseum in Washington, D.C. The Newseum Institute funds the conference to honor Al Neuharth, the founder of USA Today, to promote the vital role of the First Amendment as a cornerstone of democracy and to inspire and encourage students to pursue journalism.
Huynh is currently a Reporter and will be the Managing Editor and Copy Co-editor for the print section of WSS next year.
Previous WSS Free Spirit winners include Isabelle Robles '17, Lushia Anson '14, Ashton Duncan '12, Eleanor Marshall '11 and Gordon Bourjaily '06.