Trojan Nation goes golden
West hosted Pleasant Valley on Friday, Sept. 21 looking to improve to a three-win streak.
West honored Otto Phelps, a second grader from North Bend Elementary School, as the kid captain during the annual Gold Out game. Fans wore gold in support of Childhood Cancer Awareness Month. Phelps was diagnosed with leukemia on January 21, 2017. Since then, Phelps has gone through several rounds of chemotherapy. West High School Dance Marathon (WHSDM) hosts the annual Gold Out football game to support families like the Phelps.
The night began with a tailgate party held in the courtyard. Students danced and played with Phelps as they awaited a team of cross country runners. The team ran a football from The University of Iowa Stead Family Children's Hospital to West.
"My favorite part was being able to see Otto run the ball down the stairs. The excitement on his face was worth all the effort we put into the event," said Molly Klutts '19, WHSDM's head of the Family and Entertainment committee.
After the tailgate students flooded the stands in anticipation for the football game against Pleasant Valley. Before the game started WHSDM sold gold balloons. The balloons represent all of the children who have passed away from cancer. The balloons were released following the national anthem in hopes of spreading more awareness to the organization.
Phelps was able to join captains Cole Mabry '19, Marshall Blatz '19, Peter Breitbach '19 and Owen McAreavy '19 for the coin toss.
The game began slowly with no points from either team in the first quarter. Blatz scored the first touchdown of the game on an offensive fumble recovery. Pleasant Valley also scored a touchdown. Kicker Josh Jasek '19 ended the first half with a field goal.
At halftime, fans waved towards the Stead Family Children's Hospital.
Landon Green '19 opened up the second half with a touchdown for West. Pleasant Valley also scored another touchdown, making the score 17-14 West. Jasek brought West ahead by kicking another field goal during the fourth quarter.
Pleasant Valley ended with the ball with the last seconds counting down. They inched closer as each second ticked down. In the final play of the game Pleasant Valley threw the ball towards the end zone en route for a touchdown to win the game. But West's Noah Aanested '19 was there to intercept the ball to secure the 20-14 win for the Trojans.
"We knew that [Pleasant Valley was] going to be a good team and we were going to have to earn the win," said Aanested. "I was thinking I've just got to do my job and make a play."
West will travel to Linn-Mar next week.
West v. Pleasant Valley Gold Out game

Hang on for a minute...we're trying to find some more stories you might like.
About the Contributors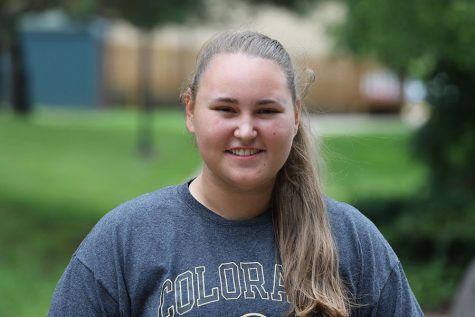 Kara Wagenknecht, Online Editor-in-Chief, Co-Sports Editor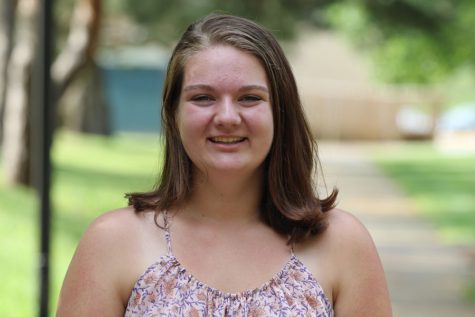 Grace Christopher, Broadcast Managing Editor