Girls and boys cross country teams impress at MVC Super Meet
Freshman Annie Schwartz shined for the girls cross country team while Nicolo Schianchi '22 continued his successful season with a seventh place finish at the MVC Super Meet at Iowa City Kickers Field on Oct. 10.
The West High cross country teams are currently fighting two different obstacles: preservation and emergence.
This year's squads feature a tale of two programs; one fighting to maintain tradition under a legendary head coach and another establishing a new culture with a fresh face at the helm.
The girls and boys cross country teams competed in the 13-team MVC Super Meet at Iowa City Kickers Field on Oct. 10 on a muddy course that ran throughout the facility. The girls finished eighth behind strong performances from Maddy Negley '21 and Annie Schwartz '23. The boys earned fourth place in the conference behind three top-15 finishes from Nicolo Schianchi '22, Alex McKane '22 and Ken Wilbur '20.
In looking at the girls' team, one would struggle to find a better model of consistency over the past quarter-century in Iowa high school sports than girls cross country and track coach Mike Parker. Parker's cross country teams have qualified for state 24 years in a row behind his patented year-long training regiment and ingenious championship blueprint.
In spite of the team's dedication, perhaps no program was hit harder by the reduced senior class than the girls cross country team which features no varsity senior runners and has been forced to thrust multiple underclassmen into the varsity spotlight.
The big stage didn't seem to frighten freshman Annie Schwartz, however, who emerged as the team's number two runner at the MVC Super Meet in a time of 20:59, good for 35th place. Schwartz, a former junior high sprinter and long jumper, has never run cross country but is growing fond of the rigorous training for longer distances.
"It's a lot harder than I thought it was going to be, because I was a sprinter so I was like '100 meters, that's a long way'," Schwartz said. "It's super fun. It's a lot more work but it's super rewarding."
Since running JV at the beginning of the season Schwartz has slowly climbed the varsity ladder into the number two position. It may be too early to tell, but Schwartz could be the next in line of West High female distance greats that has featured the likes of Bailey Nock '18 and Deniz Ince '19.
Another bright spot for the girls' team was Maddy Negley '21, who has consistently run in the top spot for the Women of Troy this fall. 
"I was definitely satisfied with the amount of people I passed after the first mile," said Negley, who placed 22nd in a time of 20:35. "I think I definitely put into work what coach told me to."
Camden Zirker '22 and Lucy Westemyer '21 came in 37th and 38th respectively, with Zirker finishing one second ahead of Westemyer at 21:01. That pair along with juniors Erica Buettner and Emma Kearney will be crucial for this team to continue their state-qualifying streak.
"
I think we have five for sure and maybe even six that can run together. Today we got a little spread out for whatever reason, but we'll learn from it and get ready for the divisional meet next week.
— Mike Parker
While it would be nice to keep the streak alive, the season and the program doesn't hinge on this team's success at the divisional meet next Thursday. With everyone back next year, the improvement and varsity exposure will be more than enough to get this team ready for the upcoming track season as well as next year's cross country season.
"[This year's team] might be the most difficult of the 25 that we've had, but so be it," Parker said. "We'll face whatever we got to but no doubt they're capable of doing it. They've got to pack run all the way through the race."
While the female runners hope to maintain a tradition that predates their existence, the boys' team is excited to make a name for themselves as the 'new kids on the block.'
The program has continued to make strides with enthusiastic newcomer Josh Kidman in his second season as head coach. The team's sophomore sensations Nicolo Schianchi and Alex McKane impressed yet again with Schianchi placing 7th (16:50) and McKane taking 9th (16:55). Senior Ken Wilbur also scored in the top 15, taking 14th in a time of 17 minutes flat.
"I thought our top three guys really showed up today, they were real close together," Kidman said. "I was really happy to see that we were busting up the packs of other teams, taking shots at closing some gaps and just being gutsy." 
Caden Noeller '22 crossed the finish line narrowly ahead of a variety of opposing uniforms, using a nice final burst in the last mile to score huge points for his team. Much like the girls team, Noeller and number five runner Raymond Yang '20 are pivotal pieces for this team's state-qualifying hopes.
"Me and Ray, our four and five guys, I think we need to get up there with Nicolo, Alex and Ken," said Noeller, who placed 33rd in a time of 17:29. "I think if we do that we're looking pretty good."
Seth Cheney '23 has often run with the varsity group this fall, but dropped down to the 9/10 division and won the race with a time of 17:44. Cheney is the team's top freshman and will almost certainly play a big role for Kidman's future squads in the years to come.
"
June is when we start preparing for these types of championship meets, super-conference type meets, districts and state. Every meet from now on we're just going to be more and more prepared and hopefully peaking at the right time.
— Josh Kidman
With the MVC Supermeet carrying heavy divisional placement implications, the Trojans have certainly set themselves up for a state-qualifying chance if they can squeak out a few extra points in the final stretches of races. 
"We've got all of our base mileage in, just hoping to add some speed to it and be able to finish these races and close gaps and get by people on the line for those precious small points," Kidman said. "Just going to add some speed workouts and get on the track and go to districts and hopefully state."
Both teams compete again on Thursday, Oct. 17 at the MVC divisional meet in Dubuque. That will be the teams' last competition before the state-qualifying meet the following Thursday, Oct. 24.
Leave a Comment
Donate to West Side Story
Your donation will support the student journalists of West High School. Your contribution will allow us to purchase Scholarship Yearbooks, newsroom equipment and cover our annual website hosting costs.
About the Contributors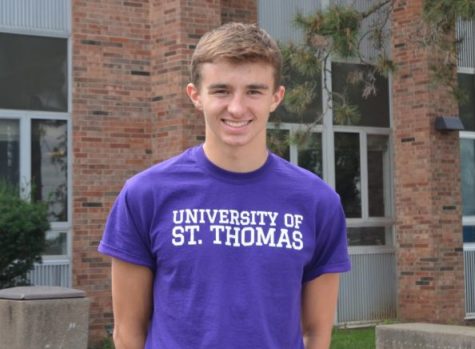 Joe Goodman, Sports Editor
Joe is in his second year working for the West Side Story publications as the sports editor. Joe plays golf, basketball and runs track at West High. He...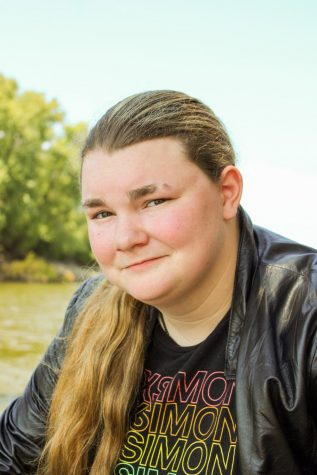 Sydney Wildes, Yearbook Clubs and Academics Editor
Sydney Wildes is a senior at West High. This is her second year on staff as a photographer and as the yearbook's clubs and academics editor. When she's...