Trading up
Post-secondary plans are often confined to universities, but alternative options, such as trade school, have proven viable.
As many students approach the end of their high school careers, they are repeatedly met with the same question from parents, teachers, counselors and even friends: "What are your plans for college?"
When it comes time for graduation, most students are only presented with one clear option for after high school: obtaining a college education. In actuality, students have several options to further their education and gain valuable skills that can be applied in various occupations. Trade school is an opportunity for students who want to pursue a profession which utilizes knowledge not found in conventional university programs and gain hands-on experience in their respective field. For trade school students, it is a great segue from secondary education to a rewarding and well-compensated career.
In Iowa, unemployment falls around 2.9 percent according to the Wall Street Journal. As 69 percent of students choose to enroll in college straight out of high school according to the US Bureau of Labor Statistics, many jobs are going unfilled. Seventy percent of contractors nationwide are having difficulty filling their teams with well-qualified workers according to the Associated General Contractors of America.
"Right now, there's a lot of demand from employers," said Dan Martin, Dean of Industrial Technologies at Kirkwood Community College. Martin hopes to inform people that they have options other than university to help fill the employment gap.
Shortages of workers and promises of high wages have attracted high school students like Carlo Tran '23 to investigate their options more completely.
"
Right now, there's a lot of demand from employers."
— Dan Martin
"[Trade school is] really cheap, and I like being outside," Tran said. These factors have encouraged Tran to investigate a career in HVAC (heating, ventilation, and air conditioning) or welding. According to Russ Johnson, Career Center Facilitator, trade school can serve as a great option for those who do not thrive in a typical classroom setting.
"Some of the reasons I talk to [kids interested in trade school] are because maybe they don't love school already because they haven't identified something they really enjoy," Johnson said. "Or they haven't been able to take enough classes in areas that they enjoy."
A large part of Johnson's job entails finding trade opportunities students can move on to after their time at West.
"In the last three to four years, maybe more than that, we've done a much better job of trying to expose kids to programs such as Kirkwood or whatever," Johnson said.
Johnson, Martin and others in the trade industry are not blind to the stigma surrounding trade school. Johnson believes educating students on their options more completely will help to stop trade education from being seen as less than traditional college.
"Trade school maybe gets the rap for being not as academic," Johnson said.
Students hopeful to find a career in a trade profession turn to Kirkwood Community College. Kirkwood offers trade school programs in three main areas of study: manufacturing, design-build construction and automotive technologies. According to Martin, all of these areas have a high demand for workers.
"
Trade school maybe gets the rap for being not as academic."
— Gus Johnson
"Right now [industries that require trade workers] are struggling to find employees, so it's a really good market for someone who comes here," Martin said.
Another benefit to entering into trade school is the far less expensive cost of tuition in comparison to private universities, which average about $34,000 per year in tuition according to the College Board. A year of tuition for any program at Kirkwood is about $4,000, and trade programs are often only one or two years. For courses like plumbing and HVAC, classes only run for about nine months. After this brief introduction to the job, students go on to get an apprenticeship where they learn their trade and earn money at the same time.
Some students can even avoid tuition costs all together through the Future Ready Iowa Last-Dollar Scholarship. Some select students, in programs with lots of unfilled jobs in the state, can be given scholarships which fill any unpaid tuition for trade education. Some of these areas of study include auto care, dental hygiene, and construction related fields, along with many others.8,n
For students interested in pursuing a trade profession, it is important to begin preparing while still in high school. According to Martin, it is vital that incoming students have a good understanding of math and physics, which are both important for jobs which are centered around manufacturing and construction. Paying special attention to proficiency in these subjects will better prepare students for success.
"Pay attention to [math and physics courses] and make good grades, then whenever you get [to trade school] you'll be more prepared to start quickly and be very successful," Martin said.
Many consider trade school a lesser alternative to universities, but both can provide students with valuable knowledge and a bright future. In communities all across America, trade professionals are needed to fill vital jobs, and this process begins with a new generation of trade school students.
About the Contributors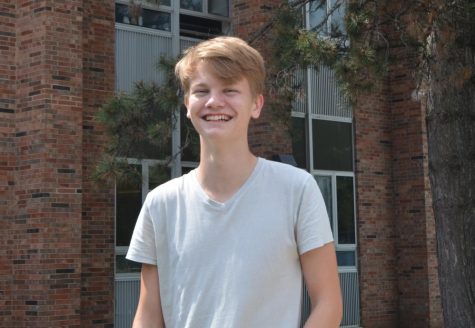 Isaac Young, Opinion Editor
Isaac Young is a senior West High and this is his second year on the WSS staff. He is an opinion editor and reporter.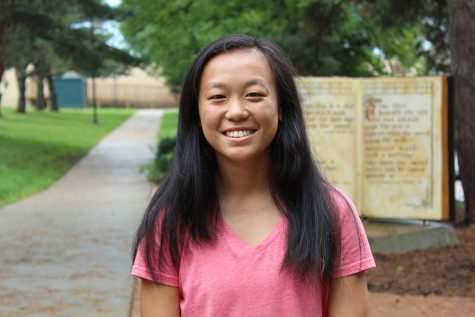 Amy Liao, Design Editor
Amy Liao, a senior at West, is a third-year staffer and returning design editor for newspaper. She is looking forward to another year of Making Things...