Four books to read over spring break
Spring break has nearly arrived, and here are four book recommendations by Edward Keen '20 to fill that time.
The brutal winter having full weeks of school tangled with the erratic polar vortex weeks with days missing every other moment have ended, and now the next real break after winter vacation is about to reach its time. If your break begins to feel monotonous and you want something to fill up the time, or if you vowed to try to read a novel that isn't for school for New Years but have subconsciously put it off for these three opening months of the year, now is the time to pick up a good book to read. Here are my (mostly science fiction or fantasy) recommendations. Click here and here for more book recommendations.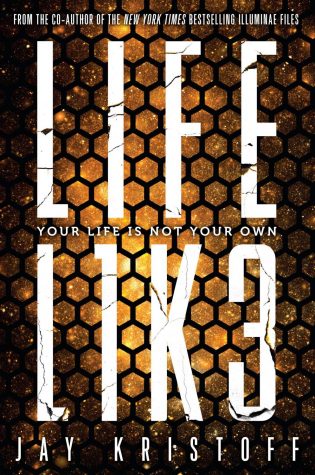 Jay Kristoff isn't an author that will fit everyone's tastes. Some of his books are a chore to dredge through, or become overburdened by messy worldbuilding and heavy writing. I found "LIFEL1K3" to be his best book by far. Take the artificial-intelligence uprising component out of "I, Robot," the romance from "Romeo and Juliet" and the sweeping desolate wastelands of "Mad Max: Fury Road" and you have "LIFEL1K3." The book opens with the protagonist, Eve, competing in a ring of droid battle fare to barter money in order to protect her dying grandfather. The world is owned by competing genetic corporations, and society has scraped the bottom of the barrel as a result. After Eve recovers an artificial human named Ezekiel, she and her friend Lemon must follow him through the war-torn lands of what was once America to discover the truth of Ezekiel and Eve's backstory. Wild, zany, stylistically written, and occasionally hitting social issues right on the mark, "LIFEL1K3" is the perfect book to keep you up all night leading to a climactic battle which will determine the fate of humans versus their artificial creations. The sequel "DEV1AT3" released last year and the final book "TRUEL1F3" releases in July.
"Skyward" by Brandon Sanderson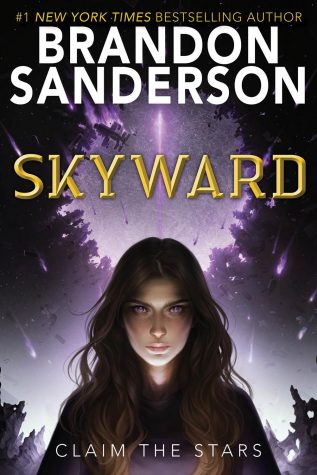 Hands down the best book I read last year, "Skyward" is Brandon Sanderson stepping out of his epic-fantasy comfort zone and spinning a story that is a wonderfully delightful hit trumping every single one of his other books—and that's saying something. We follow Spensa, a 17-year-old human girl living on Detritus where the scattered remains of humans reside and are constantly bombarded by their alien enemies, the Krell. Her father abandoned his flight in a critical battle ten years before, which led to her being forced under his legacy. Though the world won't let her forget her father, Spensa is able to join the flight academy and fight for change. This high-flying caper is packed with irresistible action, with flying sequences that are both spellbinding and surprisingly intelligent. Sanderson clearly did his research about the effects of G forces and their effect on your body, making the flight scenes all the more irresistible. The story is full of Sanderson's dry humor and has moments of clear-cut drama. Other than Spensa, M-Bot is a standout as the AI of a fighter pilot undergoing an identity crisis. "Skyward" is a wondrous space opera, a quintessential throwback to "Ender's Game," "Top Gun," and an all-around perfect read for anyone with the slightest interest in its ideas.
"Serpent & Dove" by Shelby Mahurin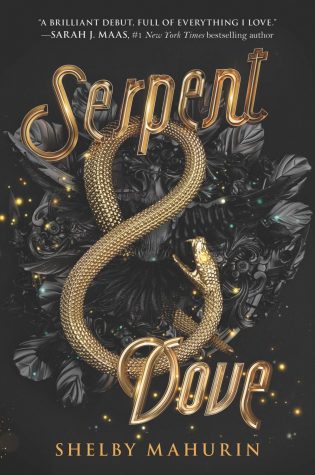 A witch and a witch hunter, in an inspired mix of late 18th century France and royal England, are forced into an unlikely marriage after a series of tumultuous events forces their fates together. Mahurin is a newcomer author; before "Serpent & Dove" was released last September, she had never written a single book. Aside from small quibbles like over-repetitive word choices, I never got that impression. "Serpent & Dove" is heavily focused on the romance of Louise le Blanc, a former witch her left the coven after her mother attempted to slit her throat as a sacrifice to seize the throne and Red Diggory, a chasseur of the church who operates under the religious authority of the land, the Archbishop. What surprised me most was just how effective the romance ended up being. It's not rushed, nor is it so slow-burn to the point of boredom; it progresses naturally. The magic system is interesting and emphasizes the forces needed to use it, that every act must have an opposite reaction and nature demands that balance must be kept. The scenery is scintillating in addition to that. A promising start from a new author that promises a bright future.
The intergalactic equivalent of the Rocky Balboa movies. It's been a while since I read this book through but I distinctly remember the enthralling hand-to-hand action that perfectly emulates real-world sports brawling with extra twists to amp it up to be less grounded, the adept way it portrays the world of sports contracting and being forced into deals with advertisers, and the romance (which seems to be a common link between some of the books I'm laying out.) "Zeroboxer" revolves around Carr 'the Raptor' Luka, a rising athlete who plays in the zero-gravity weightless combat version of wrestling called zeroboxing, whose quick sensation sets him off throughout the Zero Gravity Fighting Association to feed him into the universe of sports fame. This leads to him meeting his marketing assistant and romantic interest Risha, a Martian colonist. The alien politics involving Risha's origin story and the discriminatory attitudes people hold towards her race is accomplished decently, but it's really the extraterrestrial combat and plays on our beloved sports that make "Zeroboxer" worth reading. Fonda Lee makes sure to keep the stakes high, keep the adrenaline at its peak, and never lets you go until the very last page.
Leave a Comment
Donate to West Side Story
Your donation will support the student journalists of West High School. Your contribution will allow us to purchase Scholarship Yearbooks, newsroom equipment and cover our annual website hosting costs.
About the Contributor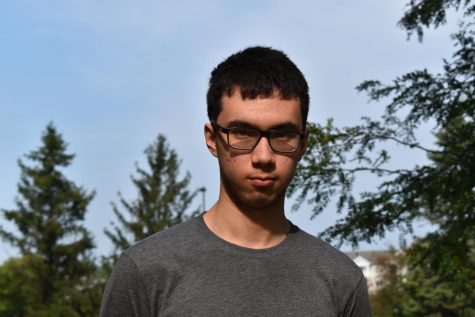 Edward Keen, Arts Editor
Edward Keen is a senior and this is his second year on staff, where he is Arts Editor. In his free time, he enjoys reading.