University of Iowa announcement sparks concern in district
Iowa colleges move online as ICCSD teachers, students and families speculate.
Today the University of Iowa, located less than five miles from West, announced they would be moving their classes online for at least two weeks beginning on March 23. Iowa is among many colleges that have made the online switch in response to the coronavirus. The University is joined by Iowa's other public colleges, Iowa State and University of Northern Iowa, in suspending in person classes for the two weeks following spring break. Grinnell College, a private institution in Iowa, took further action on Tuesday when administration announced students would be required to leave campus by March 23 and finish the remainder of the semester online.
COVID-19 UPDATE: To proactively maintain the health and safety of our students, faculty, staff, and patients, the University of Iowa is suspending face-to-face instruction for two weeks following spring break.

— University of Iowa (@uiowa) March 11, 2020
The recent action taken by colleges stirred conversation and concern about what kind of action the ICCSD would take regarding the coronavirus.
In a conversation with the West Side Story, Vice Principal Luke DeVries said at this point the school is continuing business and usual and encouraging all to wash their hands. He said the story could change if someone in the district was infected.
At this time there are at least 1000 cases nationally, 13 in Iowa, 12 of which are in Johnson county.
Part of the reason DeVries says the district doesn't plan to move classes online is because the state will not count the days students spend at home, even if classes are moved online, meaning the district would have to make up those days.
This story is developing.
About the Contributor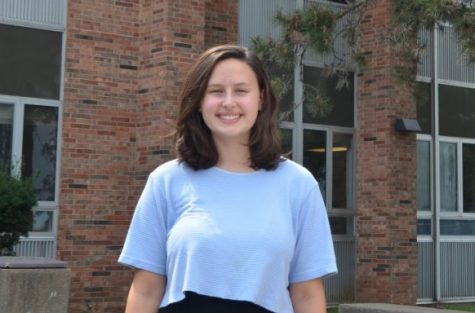 Natalie Dunlap, Online Editor-in-Chief
Natalie Dunlap is a senior and the Online Editor-in-Chief for the West Side Story. She is also involved in theatre and West High Democrats. When she's...