Stretching the limits
Spring yoga lessons for student-athletes begin at West.
Club West has sponsored an instructional yoga series for student-athletes on Sundays during the spring. The program aims to help athletes increase their flexibility and mobility while also proactively preventing injuries that can occur due to inflexibility. The sessions, which take place at 1:45 in the south gym, are open to all student-athletes and teachers and are taught by local yoga instructors.
For many athletes at West High, this series has been their first interaction with structured yoga sessions.
"I expected a lot of stretching and kind of mindfulness to get in a calm place when I first thought about coming to yoga," said long-distance runner Alex McKane '22. "It was a lot of that, but it was more than that also. It was exercises and different complexes of stretches and breathing."
The sessions include exercises which focus on flexibility in the back, like up-dog and cat, while others exercises like pigeon and spider focus on hip flexibility. Among the staple positions of downward dog and cow emphasized in the routine were positions which focused on balance, like tree and airplane.
Yoga stretches affect people differently since everyone has unique degrees of flexibility in each part of their body, which leads to some poses being more beneficial than others depending on the individual.
"My favorite stretch was the pigeon pose, even though it hurt a lot it was a really good stretch," said McKane.
"
The instructor clearly said it was a no-judgement zone and I tried to have my eyes closed for a majority of the session."
— Alex McKane '22
Conversely, marathoner Raymond Yang '20 found the spider pose to be his favorite.
"The best stretch for me was the spider stretch where you put one of your legs all the way up to your hands when you're in a push-up position, it was almost like an elongated lunge. Especially since I was really sore in my hamstrings, that one I really felt the most," said Yang.
Both athletes harbored concerns related to practicing yoga with their peers prior to their first session, but quickly learned it was an accepting environment.
"Originally, entering the gym I was like, 'Oh, I'm gonna be self-conscious, what if I'm struggling a lot and no-one else is.'" Said Yang. "But really, we were all struggling, so it was kind of like a group pain session."
"Seeing that many people kind of made it like a group exercise. The instructor clearly said it was a no-judgement zone and I tried to have my eyes closed for a majority of the session," said McKane.
Two of the six planned yoga sessions have already taken place. Club West plans to sponsor four more sessions on Mar. 29, Apr. 5, Apr. 19 and Apr. 26. Amidst high levels of concern for both COVID-19 and the flu, it is important to note that mats provided are cleaned after each use. Sessions take place in the South gym of Iowa City West High School and last from 1:45 to 2:45.
About the Contributors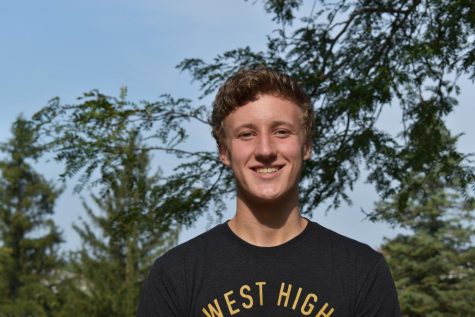 Ken Wilbur, Podcast Editor
Ken Wilbur is a senior at West and a third-year staffer on West Side Story. While not recording podcasts or writing articles, Ken can be found running...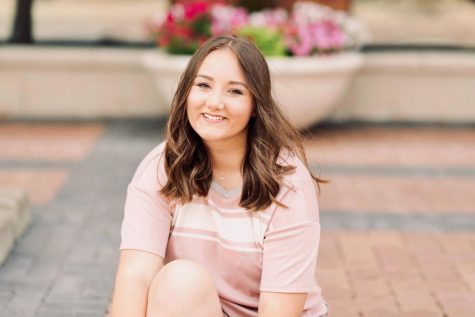 Alyssa Skala, Yearbook Managing Editor
(she/her) Alyssa Skala is a senior at West. She is a third year photographer on staff and a second year editor for yearbook. When she doesn't have her...