Ways to make the most of spring break
Spring is around the corner, and with it comes an abundance of new activities that winter did not offer.
The birds are chirping, the sun is finally coming out and the temperatures are on the rise. During the winter it was much easier to sink into a couch and binge watch Netflix and Hulu, but now it is just a little harder to sit still with the sunlight at your window. If you want to get out of the house this spring, but do not know what you'd like to spend your time doing, here are some activities to try.
Downtown adventure
Downtown Iowa City is much easier to take full advantage of when a winter coat and gloves are not an essential part of the outing. There are many restaurants and stores to discover in this college town, so gather a few friends and go exploring. If finding new places is not for you, walking around downtown and getting some frozen yogurt is always a must in the warmer months. 
Enjoy the outdoors
One way to both enjoy nature and get a little exercise is going out on a walk. Terry Trueblood has a trail that encircles the lake and the Coralville reservoir is also appealing for more of an outdoor adventure. If these places are a little too out of your way, then the neighborhood park may just be the move. Another way to enjoy the outdoor experience is to gather a group of friends and throw a Frisbee. 
Spend time at the pool
With various indoor pools around the Iowa City, Coralville and North Liberty area, there is a place to swim for those who do not enjoy lakes. Swimming can either serve as a fun outing with friends or as a way to stay in shape without getting too hot at the same time. 
Hammocking 
Trying to take advantage of the nice weather without putting in too much work? Setting up a hammock at your local park could be the best choice on this list. Spending time lounging in nature with friends with a snack is a relaxing way to spend a spring afternoon. 
Dog parks 
If you have a furry four-legged friend, then going to the local dog park is a great way for both humans and dogs to take full advantage of the weather. You can spend time with your pet and possibly meet other dogs at the same time. 
Chauncey Film Scene 
In the mood for a movie night? Try out Film Scene in Iowa City. This cozy theatre has seats and couches available for your movie-watching extravaganza. 
Trampoline park
For those who would like to have fun indoors over spring break, Planet 3 is an option in town. AirFX and Sky Zone are also available if going to Cedar Rapids is something you would enjoy. 
Niabi zoo trip
Interested in a road trip? Niabi Zoo is about an hour away. This is a good experience for family members and friends of all ages. If you would love to see wildlife, but are not too keen on going outside into the wild on your own, try out the zoo!
At-home art project
Staying in the comfort of one's own house is always a go-to, but why not get creative with it? There are numerous ways to keep busy inside the house. Try out painting with the family or sketching. You can buy blank canvases and let your mind run wild while experiencing the luxury of your own house. 
About the Contributors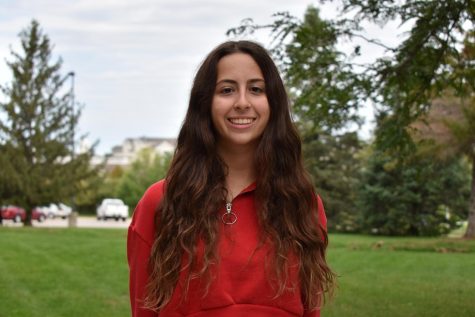 Carmela Cohen Suarez, Entertainment Editor
Carmela Cohen Suarez is a senior at West high and this is her third year on the West Side Story. She is the online Copy Editor and Entertainment Editor....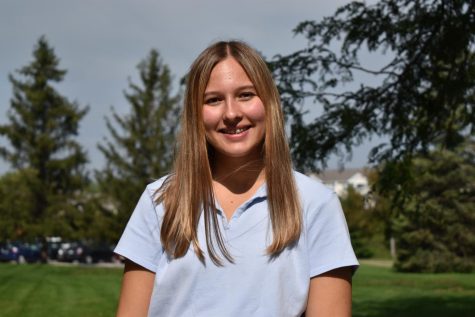 Sara Baroncini, Yearbook People Co-Editor
Sara Baroncini is a senior at West High. She is co-people editor for the yearbook as well as a photographer for her second year on staff. When she is not...