How graduation might work
The class of 2020 will have a modified graduation ceremony and administrators are considering several options.
We know what graduation won't look like. Students won't gather at the end of May in Carver Arena to graduate on stage in front of their family as they have in past years. The way the class of 2020 will mark the end of their high school careers has yet to be determined.
On Friday April 24 in a webinar for seniors and their families, Principal Gregg Shoultz introduced several graduation options and polled the webinar attendants on their opinions about the proposed formats. On the call Shoultz discussed five options: seniors-only, all virtual, webinar, car graduation and postponement.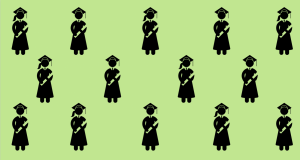 When he spoke with WSS in an email a day after the webinar, April 25, he said he is not planning to pursue senior-only style as an option. That format was modeled after a recent Air Force Academy graduation, in which cadets stood on a field with space in between them. If West had adopted this model, seniors would have graduated on Trojan field in-person, but families would not have been included. The graduates also would have had to maintain 6 feet of distance between each other, no celebratory hugs or high-fives.
"It was kind of a longshot anyway, but I didn't see enough support for this to make a strong case for it," Shoutlz said.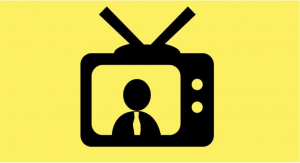 The all virtual option is similar to the University of Iowa's graduation plan. Speeches would be pre-recorded and packaged.
"There are a lot of parts to this and I do have at least two media outlets who would like to partner, so I am going to keep working on how this might work," Shoultz said.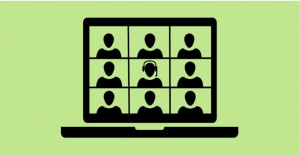 Another online format is the webinar option. The quality of this ceremony would be similar to a Zoom call, but this would allow for longer speeches than the packaged version mentioned above.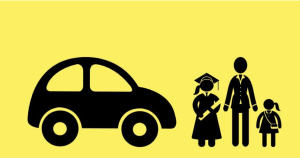 Car graduation is an option allowing for some elements of an in-person ceremony while practicing social distancing. Shoultz compared this option to a drive-in theatre. Families could be together in their cars and students could get out of their vehicle to pick up their diploma.
Before Shoultz shared the options on the senior and family webinar, he showed them to teacher leaders, who had reservations with this format.
"They didn't like the drive in option as much and they had concerns about how it would feel for families with stressed economic means. They were concerned about the optics of families with expensive SUVs and such and potentially other families not even owning a car," Shoutlz said. "Their other concerns were about how long it would take and how long people would have to be in cars and what if you don't have a car with air conditioning. The really sad thing is that once we choose a model for graduation, we know it will not be ideal for some people."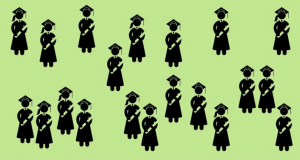 Finally, graduation could be pushed back to late July or early August with the hopes of having a more traditional ceremony in the Xtreme Arena at the Coralville landing, as construction should be completed by that time.
"The problem with this is we'd be rolling the dice that we'd be able to have this," Shoutlz said in a recap of the webinar that he shared his most recent newsletter.
In that video he mentioned attendants could be spaced out in the arena and people could wear masks if necessary.
When Shoultz polled the 275 webinar attendants (not all participated in the poll) 51% of seniors and 41% of parents said they prefered postponing graduation, receiving the most votes out of both groups.
It's important to note that Shoultz conducted this poll by requesting one round of voting where only seniors participate and a second round where only parents participate. Not everyone on the call voted and Shoultz was trusting people would vote on their honor.
"
The really sad thing is that once we choose a model for graduation, we know it will not be ideal for some people."
— Principal Gregg Shoultz
"The next time I ask for input, I will probably just send out an email to seniors and ask them to reply or fill out a google form," said Shoultz of his plans going forward.
The options described above are subject to modification, Shoutlz said. "I have been getting some hybrid models sent to me since the meeting that I am looking at as well."
In his webinar and newsletter Shoutlz invited seniors and their parents to share their ideas about how to hold graduation safely. He can be reached at [email protected].
He expects to have a final decision about graduation in one to two weeks.
Leave a Comment
Donate to West Side Story
Your donation will support the student journalists of West High School. Your contribution will allow us to purchase Scholarship Yearbooks, newsroom equipment and cover our annual website hosting costs.
About the Contributor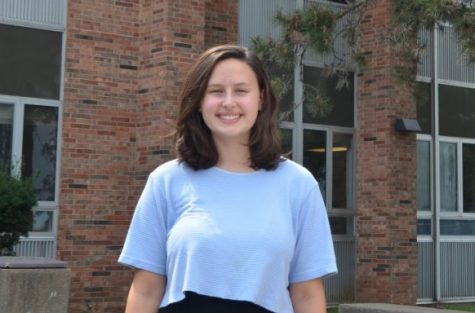 Natalie Dunlap, Online Editor-in-Chief
Natalie Dunlap is a senior and the Online Editor-in-Chief for the West Side Story. She is also involved in theatre and West High Democrats. When she's...