A not-so-heated debate
While 2020 has brought many changes for students, the love-hate relationship with early snow is still prevalent.
Snow falls gracefully outside the window and you can almost hear the sound of Christmas music playing on the radio. The feeling of winter sets in and you're about ready to have a cup of hot cocoa. You look back out the window more closely only to see pumpkins and other Halloween decorations. The urge to play that perfectly-crafted seasonal playlist fades as you realize it's only October.
A similar situation may have happened for many on Monday, Oct. 19, the first snow of the season. According to The Weather Channel, the average first snow in Iowa is in November. Usually, the first snow can be documented during school by classmates running to the window, shouting "it's snowing!" to the entire class as a mixture of groans and cheers spread through the room. Conversations breakout through the class as snow-lovers defend their love for the mesmerizing ice crystals, while those who groan proclaim their hate for the light, powdery, substance that quickly turns to slush as the sun comes out.
While this year may be different in many ways, one thing that hasn't changed is West High students' love-hate relationship with snow, especially early snow. In an Instagram poll, out of 71 West students who responded, 44 percent said they loved early snow while 56 percent said they hated it.
Hana Abou Alaiwa '23, is on the slightly less popular side of the debate, loving snow and winter because it's a "cozy season."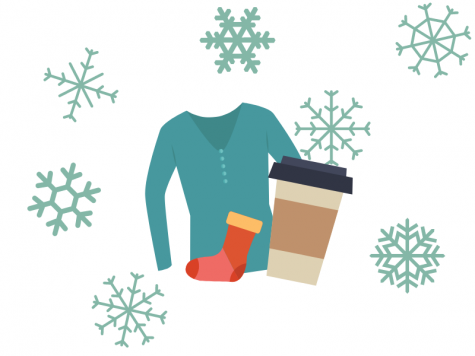 "[Early snow] is always a nice surprise, and the way that people get excited from snow like little kids is so adorable and I do the same," she said. "The snow always really gets me excited for new changes, cozy clothing and warm drinks." 
Similarly to Alaiwa, some people like Himani Laroia '23 enjoy the early snow as a sign of change and the festivities that come with the approaching season as well as the coziness it can bring to houses.
"Snow makes everything more beautiful and brings a sense of warmth, ironically, in households," Laroia said. "I love the feeling that Christmas is close by." 
"
Snow makes everything more beautiful and brings a sense of warmth, ironically, in households."
— Himani Laroia '23
While for some the snow is a sign of festivities and new changes, a lot of students don't have the same excitement. For many, early snow means they have more chores to do at home.
"I have to shovel my driveway and it gets really cold," Joseph Alarape '23 said. "It's nice from inside the house, but outside it's a real pain."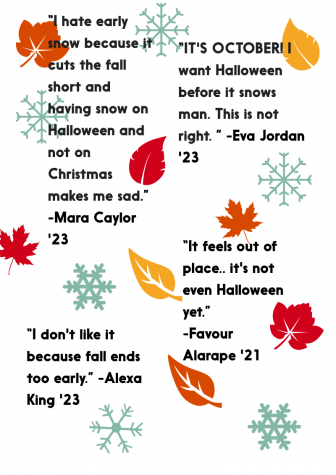 Razan Hamza '21, who also hates having to shovel, feels like the seasons changed way too quickly, "I wish it could've been warmer for longer," she said.
Many people agree with Hamza and feel like fall is being overshadowed because of the snow. For Patricio Argumedo '23, the early snow this year has caused a shift in his mood and mindset.
"It's making me feel a bit too lazy, just not really wanting to go outside," he said. "While sleeping it's nice, but I really don't like the feeling."
For people who walk or bike a lot of places like Eva Jordan '23, it can make day-to-day life more challenging. 
"Last year I took a route [to school] that led me through some shrubbery and when we got a ton of snow over the weekend, it was completely covered by Monday," Jordan explained. "I was determined to not soak my clothes so I had to hop from place to place, clinging to trees. It was a slow process and I was most definitely late for school."
For some, the early snow means getting excited for the festivities and changes that come with the winter season, while for others, it feels like fall is ending way too quickly.  Whether or not you love early snow or hate it, the snow is a sign that winter is coming. Even in a year full of change, we can still count on the snow to spark up a debate among students.
About the Contributor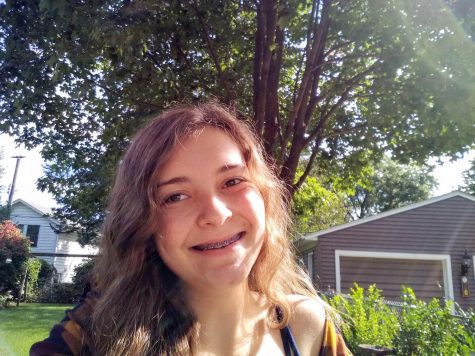 Katherine Shoppa, Reporter and Yearbook Staffer







Katherine Shoppa is a sophomore at West. This is her first year on staff as a reporter for print and a yearbook staffer. When she's not writing,...