Outside the playbook
Throughout all of the craziness of COVID-19, West High's athletic department has a lot on their plate. Take a look into what athletic director Craig Huegel and athletic secretary Brianna Nigg do to make it work.
In West High's athletic department, there is no such thing as a "typical day." For Athletic Director Craig Huegel, his day can consist of many different things, like interviewing a new coach or mapping out a sports' schedule. In a world of things that can change almost instantly, Huegel is always a step ahead.
"I need to keep working ahead on other things, whether it's hiring coaches, scheduling, assigning officials: all the parts and the logistics that people don't really think about," Huegel said. 
As for Brianna Nigg, her day consists of organizing things that teams need, like transportation, and answering questions from coaches about scheduling. 
"If there needs to be a time change, I'm the one communicating to the bus company. Besides that, it's just day to day stuff that coaches or athletes need," Nigg said.
Besides all of the tedious work, Huegel and Nigg have a lot of fun aspects to their jobs. 
"I like that I get to work closely with the students and you build a relationship with the parents and students with the fun stuff," Nigg said. "I'm not a teacher and I'm not grading kids, but I still have a relationship and build those relationships with people." 
While Nigg loves to create bonds with students, Huegel loves to watch them grow.
"
I would find being a teenager right now to be incredibly overwhelming, but it's really fun to watch kids, who've done the hard work that people don't know about, have success."
— Craig Huegel
"I find it very easy when I'm at an athletic event to pull my phone out and zip off a tweet. I think it's a big part of trying to build more community. Right now, especially this year with our attendance limitations, not everybody can be at the game," Huegel said. 
Along with attendance limitations at events, Huegel and Nigg have found that the pandemic has made athletics harder to manage this year, as many could imagine. 
"The other things are finding game workers for any home events like scoreboards and announcers, which at this point is a big challenge as well because people don't want to be in crowds and they don't want to be around people as much," Nigg said. 
Huegel thinks the hardest part for him is trying to answer everyone's questions, even if he doesn't have an answer. 
"I think the most challenging part is trying to answer everyone's questions when you don't necessarily have all the answers yourself," Huegel said, "there's no playbook for this, there's really not a great prior experience that I can draw from."
Throughout the challenges and the fun, Craig Huegel and Brianna Nigg manage to keep West High athletics stay an organized and successful organization. 
About the Contributor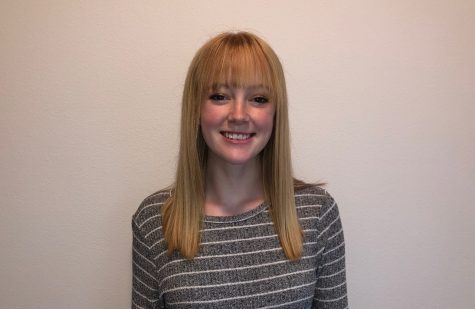 Camille Gretter, Online Managing and Sports Editor
Camille Gretter is a junior at West High and this is her second year on staff. She is the online managing editor as well as the online sports editor. Outside...