Trojan athletes sign National Letters of Intent from home
Six seniors signed their National Letters of Intent from home on Nov. 11 after being recognized on Twitter by Athletic Director Craig Huegel.
Amidst a world of sports that seems like a rolling dice, seniors Graham Gambrall, Liv Williams, Nola Femino, Aurora Roghair, Rylee Goodfellow and Audrey Koch made one thing certain in 2020: their college decision. The talented group of athletes signed their National Letters of Intent from home this year instead of the classic West High cafeteria and were all recognized via Twitter this morning by Athletic Director Craig Huegel. As the district decided to transition to the fully online learning model starting Monday, the traditional ceremony consisting of balloons and cookies was turned virtual in hopes of preventing the spread of COVID-19.
Graham Gambrall
Gambrall committed to Oregon State University via Instagram Sept. 1 after being crowned a 2020 state wrestling champion at 145 pounds in February. Gambrall and the West High wrestling team are coming off of an MVC championship and are returning another state champion in Hunter Garvin '22 this winter. The team was set to start practice Nov. 16 but will have to wait until the district returns to the hybrid learning model.
View this post on Instagram
Audrey Koch
Koch made it official that she will be continuing her athletic and academic career at Providence College in Rhode Island May 12 via Twitter. Koch is returning for her fourth and final year playing for head coach BJ Mayer as she and the girls' basketball team look to build off of their strong finish last year. The team started practice on Nov. 9 but will have to wait until the end of the districts all online learning to return to practice and games.
Committed! #GoFriars pic.twitter.com/jIBAhTNOOK

— Audrey Koch (@Audrey_Koch15) May 13, 2020
Aurora Roghair
Roghair committed to Stanford University via Instagram this summer after winning two state championships in the 200 and 500 freestyle her junior year. The MVC Divisional swimmer of the year was featured on WSS's Recruiting Trail. The girls swim team is set to compete at the state meet in Marshalltown Nov. 13-14 as Roghair and her teammates look to bring home some more hardware.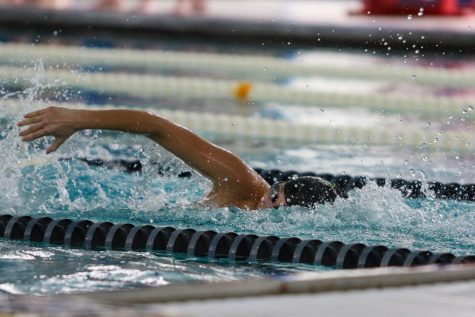 Liv Williams
Williams is headed to Decorah, Iowa next fall to play softball at Luther College. Williams hit .258 with 15 RBIs last season for Barb Lynn's squad. The young and talented softball team is looking to continue to build off of last year's shortened season after finishing with a record of 8-15.
— Craig Huegel, CAA (@ICWestAthletics) November 11, 2020
Nola Femino
Girls swimmer Femino committed to Calvin University via Instagram a couple of days ago. Femino has been apart of Byron Butler's girls swimming team dynasty as she and her Trojan Bolt teammates haven't lost a dual meet in all four years of her high school career. Femino swam a 1:14.49 in the 100 breaststroke and 1:11.38 in the 100 butterfly this season.
— Craig Huegel, CAA (@ICWestAthletics) November 11, 2020
Rylee Goodfellow
Goodfellow signed her letter of intent to continue her softball career at Mount Mercy University today. As the Trojans' softball team's returning catcher Goodfellow looks to build off of a solid junior year after hitting .387 with 19 RBIs last season.