Women of Troy split with Linn-Mar on senior night
The Women of Troy split with Linn-Mar in a doubleheader with three RBIs from Tamiah Teran '23 and a stolen home base by Kiahna Hill '20 on July 3.
The Women of Troy had a strong defense in the first game, defeating the Lions 5-0. 
Seniors Kiahna Hill and Grace Schneider consistently caught three fly balls in the infield in the second inning, making for three easy-outs against Linn-Mar. 
West started hitting in the third inning. Maddie Caylor '22 with the first on-base hit for West in the second. Caylor hit a line drive past the third baseman. Lexi Nash '23 advanced Caylor to third and made it to second. Tamiah Teran '23 followed the sophomore's energy hitting a fly above shortstops head for a double, scoring Caylor. The third inning ended with a score of 1-0 West. 
Burbidge put the Women of Troy up 2-0 with some aggressive base running in the bottom of the third. 
Kate Sehr '20 started the fourth with a line hit out to left field. Teran with a base hit after an error by the Lions shortstop, scoring Sehr 3-0 West. 
In the sixth, Liv Williams '21 had a far fence hit, running a double. Hill kept speed with another fence hit scoring Williams advancing the score 4-0 West. Linn-Mar switched pitchers after doubles by Williams and Hill. With base running staying aggressive, Hill scored on a steal giving West an additional run in the sixth. 
Ending the game on a high note, West knocked out three batters in a row again in the top of the seventh. The Trojans declined to bat in the seventh leaving West for a victory 5-0. 
In the second game of the doubleheader, Hill started off pitching, giving up four runs in the second inning. Linn-Mar started the game strong with four runs in the second inning while the Women of Troy also showed some offense power, scoring three runs in the bottom of the second, narrowing the score gap to 3-4. Burbridge relieved Hill in the third inning, performing a scoreless third and fourth.
Hill's sacrifice hit sent Schneider home in the fourth inning and an additional two runs put the Women of Troy in the lead 6-4. The Lions' offense locked in the fifth inning and sixth inning, scoring seven runs in the two innings. West fought a long battle in the sixth but was unable to advance their score, leading the team to fall to Linn-Mar 6-11.
The softball team will travel to Dubuque Wahlert on July 6 to face the Golden Eagles.
Leave a Comment
About the Writer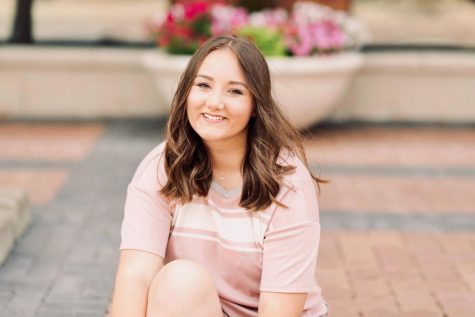 Alyssa Skala, Yearbook Managing Editor
(she/her) Alyssa Skala is a senior at West. She is a third year photographer on staff and a second year editor for yearbook. When she doesn't have her...