The mental block
The mental component of sports is often overlooked but can entirely determine an athlete's performance. Online schooling has provided athletes with a break to improve their mentality.
Students at West High are notoriously hard workers. They can be seen working hard at a sport, club, academics or all three. Especially in these unusual times, the stress of keeping themselves safe, while also having fun and excelling at their specialty, is harder than it normally is. 
Trying to balance high-level sports and rigorous academics can be beyond taxing for students. Outside stress from school or everyday life can impact an athlete's frame of mind, negatively affecting their athletic performance. For Meserah Hnesh '22, managing school and sports has been easier during her junior year. 
"I've been able to balance my schoolwork a lot better since I started online, and being online I think when I'm at practice I'm able to focus more on actually practicing and I'm not really worried about my schoolwork or my tests or anything like that, so it's helped me," Hnesh said.
Hnesh is also glad she's doing online school while swimming is in season because of how it affected her mentally in her previous years at West. 
"I was going to school all day long, it was not very good just because … it was super overwhelming and I wasn't sleeping very much, you know my mental health was not very good in the pool and at school," Hnesh said. "Then … COVID happened and we didn't swim for like three months and it was just a good break."
"
School was super overwhelming and I wasn't sleeping very much, you know my mental health was not very good in the pool and at school."
— Meserah Hnesh '22
Kearsten Lenth '22 also finds that junior year is more manageable than sophomore year, especially with the online schedule.
"Last year I just had an overloaded class schedule. It was so hard to keep up with the work and there were days where I missed part of school because I just needed to catch up on work and stuff," she said. "I didn't have as good of mental health as I did this year. [The season] was just kind of stressful with all the school work and corona on top of that. I feel like it added on stress, but at the same time, it wasn't as many classes in the day, so you have more time to do work."
With this extra time, Lenth has been able to navigate her way through the challenges of changing volleyball positions, along with growing as a student-athlete, despite the break in athletics.
"My main goal was to figure out the new position because I had not adjusted to that. I have more time to play and practice. Since I'm a junior, I don't have as many classes so I can also go to training outside practice," Lenth said. "I didn't really know what I was doing wrong sometimes during service receive and that was the toughest part because I played defense regularly. During [the break], I worked on it a lot."
For some athletes, the break wasn't as beneficial. Cross country runner Vicki Carrica '23 felt the pressure without her team's support, yet still has high expectations for the coming season.
"
Not being able to compete is really hard, especially if you're running because you have to be able to … learn and grow at every race."
— Vicki Carrica '23
"Running by yourself is a lot harder than running with other people because running with your teammates just helps you mentally to be able to stay on top of the run," Carrica said. "Another thing is competition. Not being able to compete is really hard, especially if you're running because you have to be able to … learn and grow at every race. As long as we can keep on racing and be with our team, I really don't think it'll affect [our growth]."
Because running requires a strong mindset to push through any pain, Carrica honed her mentality and it showed. From achieving her goal of making varsity to being a front runner of the girls' cross country team, Carrica believes her hard work is paying off.
"Last year I just wasn't really good mentally, like in a lot of workouts and stuff, I would stop. Or in races, I would kind of just give up if everything wasn't going my way, and this year I worked on it a lot and I think I've gotten a lot better and that's definitely helped my performance. I've taken a minute off of my personal record. Mentality definitely makes a big difference in every race."
Numerous factors contribute to an athlete's mental state; stress, confidence, goals, concentration and relaxation. To get in a good headspace before a game or event, experts give the following advice: forget about everything except your performance and just focus on the task at hand. When playing, consciously stay "in the zone" and control what you can control. If you find yourself in a slump, relax and think of steps to better your performance. Most importantly, remind yourself that you earned your spot and trust your skills.
No matter what's going on in the world around us, mental health is an important thing to everyone, but it's even more important in the troubling times we're in right now. 
Leave a Comment
Donate to West Side Story
Your donation will support the student journalists of West High School. Your contribution will allow us to purchase Scholarship Yearbooks, newsroom equipment and cover our annual website hosting costs.
About the Writers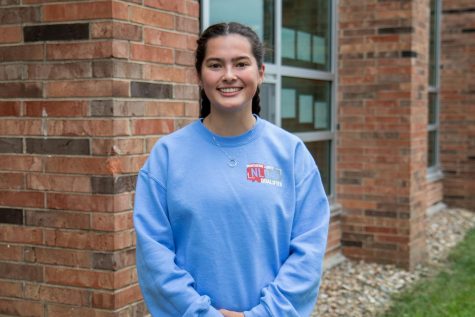 Alaina Greenlee, Video Editor
(she/her) Alaina Greenlee is a junior at West in her second year on staff. When she's not making dope videos or ballin' on the volleyball court, she's...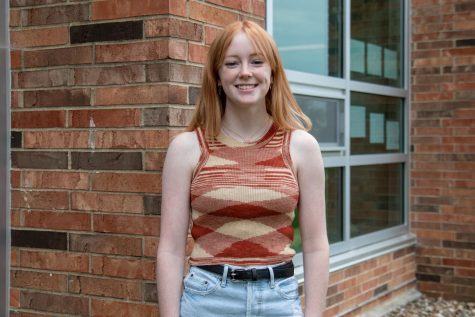 Camille Gretter, Online Editor-In-Chief
(she/her) Camille Gretter is a junior at West High and this is her second year on staff. She is the online managing editor as well as the online sports...