From hobby to business
West High students share their business' journeys and how they are functioning in spite of the pandemic.
Maddie Yacopucci '22 (GentleCubCreations)

What began as an online store selling acrylic paintings slowly turned into an international jewelry business. For Maddie Yacopucci '22, all it took was an overflowing pile of painted canvases and a push of encouragement from their friends and family. 
Yacopucci's initial business selling paintings, GentleCubCreations, took off on Instagram, but over time they noticed a dramatic decrease in purchases and decided it was time to make a change. Yacopucci pivoted to the jewelry realm as they developed their skills with the aid of their grandmother and other online jewelry sellers.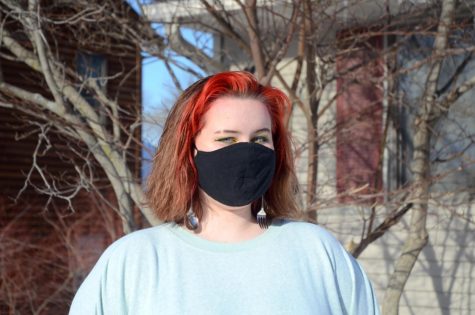 "I decided to try a few just to test the waters and see if anyone would buy. I made a few sales and was kind of … having fun with it, so then it became something I was really, really interested in pursuing,"  Yacopucci said. 
With all the success that followed, Yacoppuci's first purchase will always stick with them. 
"The first time I sold a pair of earrings was very euphoric. I just felt so proud of myself. It sounds weird, but I could cry thinking about it because I've never had a source of income, and for it to be something that I put blood, sweat and tears into," Yacopucci said.
As a message to other young people looking to start a business, Yacopucci urges persistence. 
"A lot of adults will tell you you're too young, but it's kind of one of those things where you really don't know until you experience it," Yacopucci said.
Quinn Koch '22 and Cosi Barry '22 (Bonkers)
"Bonkers." The name shouts crazy and fun from all directions, perfectly matching the personalities of business owners Quinn Koch '22 and Cosi Barry '22. 
The two started Bonkers after Barry began to embroider clothing last summer. It was only a matter of time before Koch joined in and added tie-dye to the process. Soon enough, they laid out a plan and created a list of supplies for their newfound business. Then, they started the process of bleaching and dying the clothing. Barry and Koch surfed Pinterest for inspiration and applied their findings to their dyed shirts. A hand-embroidered design can take anywhere from just a couple of hours to several days to complete, depending on its complexity.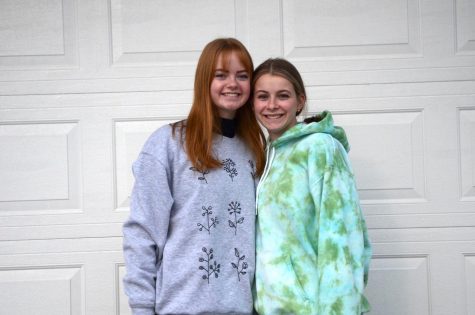 Despite initial advertisement difficulties, Barry and Koch were overjoyed to see their clothing sell out faster than expected on their first drop Nov. 1. As sales slow down, the two are thinking of expanding into custom designs to better tailor to their customers.
 "Honestly, it's not as hard as I thought it would be. One day we were just joking around, and we're like, 'Oh my gosh we should start a business; that'd be fun,'" Barry said.
Barry hopes to use the skills she develops from Bonkers for her brand in the future. Koch has a different vision for her future career, but she loves how Bonkers gives her something to do in her free time. 
"We are both very passionate about fashion and clothing, so we really enjoy making clothing," Koch said. 
Aashika Gadkari '22 (iCakes)
Although many might bake as a hobby, it takes great confidence to bake for others. Aashika Gadkari '22, owner of iCakes, first launched her baking business in the early fall of 2020. She had already been baking for a couple of years, so the free time brought about by quarantine was a perfect opportunity to put her skills to use. In preparation for her business, she first had to acquire the necessary supplies. Not long after, orders started to roll in.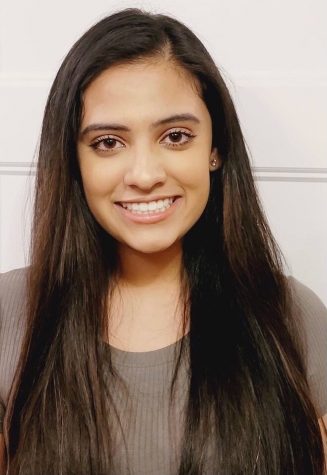 "My focus was making sure the flavor [of the cake] was consistent because working on decorations — it takes a long time to work up to that," Gadkari said. 
Gadkari's business has been open for several months, and she usually receives three orders a week, which take about two to three hours each to complete. 
Although Gadkari finds that running a business is not as difficult as it might seem, she still feels she might have a disadvantage when running iCakes. "Since it's a business started by a young person, I feel like that definitely puts you at a disadvantage, but with the right marketing skills, you can get it out, and you can make it bigger," said Gadkari. 
Meena Tate '23 (thriftedlululemon)
Owner of the 16.6 thousand follower @thriftedlululemon page, Meena Tate '23 found herself a non-conventional job that she could enjoy from the comfort of her home. 
"I loved thrifting, and I still do. I just thought it'd be cool to try something like that, and that's just how I started to get into it," Tate said. 
Tate thought Lululemon would be an ideal brand to specialize in because of how well-liked yet expensive it often is. Although most of her clothing collection is secondhand, they are still high quality and significantly more affordable.
Much of Tate's audience spans across the United States, but some of her shipments have gone beyond the border. However, with a large customer base comes a wide range of personalities.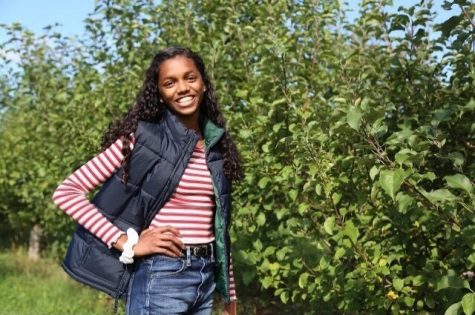 "Things get lost, or the tracking stops working, or it gets delivered to the wrong address … What customers don't understand is once I put it [the package] in the mail, I have no control over it," Tate said. 
Such issues sometimes place Tate in a position where she is left to deal with angry customers. Although Tate sees her business as a more short-term endeavor, she feels she has learned many useful skills from it. 
"I think it has taught me how to manage my money … a lot better than what I would have learned in school," Tate said. 
Leave a Comment
Donate to West Side Story
Your donation will support the student journalists of West High School. Your contribution will allow us to purchase Scholarship Yearbooks, newsroom equipment and cover our annual website hosting costs.