10 ways to support local businesses
Due to practicing social distancing, all businesses are experiencing hardships, but small businesses have it the worst. Here's how you can help.
Small businesses are suffering due to the practice of social distancing in response to COVID-19. They support the local community, so here's how you can support them.
When eating out, dine locally. Local businesses are doing take-out and drive-thru orders. If not,

GrubHub

and other delivery services are working hard to bring food to those at home safely. This makes it easy to choose Wig & Pen for pizza over Papa Johns.

Yotopia

is doing yogurt for pick up and is a vendor at the online farmers market. Choose local.

Gift cards are now a lifeline. They put money directly into the business which is vital in these times. Gift cards are a great way to put money into small businesses and an easy gift — kill two birds with one stone.

Harness the power of social media. Share businesses that are making masks or hand sanitizer.

Big Grove Brewery

is selling their house-made hand sanitizer, taking orders online and contacting buyers when the order is complete. Share restaurant menus on social media platforms to get the word out about how to help during the quarantine.

Check social media and informational emails about alternatives to in-person services. Classes like yoga, art, etc. may have moved online and are posting videos. Many local businesses are using social media to contact customers.

Remember to tip. Service industry workers are being hit hard by the lack of customers. No customers mean no tips. So if you are financially able, tip generously.

Continue paying subscriptions even if the businesses are closed. This can help them be able to stay open through the time they are closed.

Donations are a great way to directly fund businesses. Many organizations take donations, so if you are able, consider making donations to your favorite local businesses.

Purchasing 'staff support' products.

Dash Coffee Roasters

has a staff support bag that costs $50, considerably more than their usual coffee beans. The extra money goes to supporting their employees during this tough time.

If you were refunded for a canceled class like yoga or art lessons, give that money back as a donation.

Reach out. See how you can help. Social media is our biggest tool in this separation. Use it to your advantage and see how you can help. Local retail shops are doing virtual sales where you can purchase items via Instagram and have them delivered or pick them up at the store.
The uncertainty of this situation is causing many people a lot of stress. Make sure you and your loved ones are taken care of and healthy before reaching out to help the community. It's ok to not be in a position to support local businesses, there are many ways to help non-monetarily. Remember that we are in this as a community, we are standing together by staying apart.
About the Contributor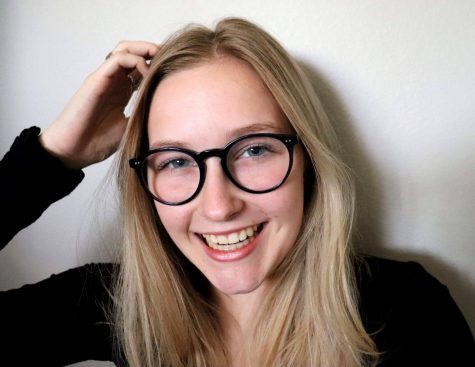 Maddy Smith, Yearbook Student Life Editor
Maddy is a junior and this is her second year on staff. She is a photographer and the yearbook Student Life editor. In her free time she enjoys playing...