10 books to read during quarantine
Here are several book recommendations to help alleviate any boredom due to quarantine.
"Skyward" by Brandon Sanderson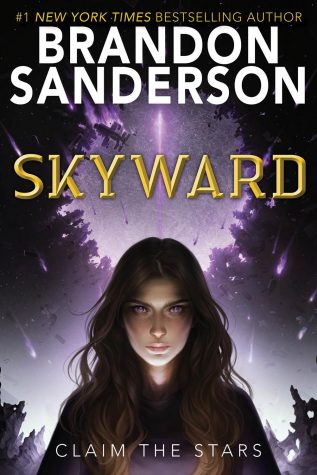 Hands down the best book I read last year, "Skyward" is Brandon Sanderson stepping out of his epic-fantasy comfort zone and spinning a story that is a wonderfully delightful hit trumping every single one of his other books—and that's saying something. We follow Spensa, a 17-year-old human girl living on Detritus where the scattered remains of humans reside and are constantly bombarded by their alien enemies, the Krell. Her father abandoned his flight in a critical battle ten years before, which led to her being forced under his legacy. Though the world won't let her forget her father, Spensa is able to join the flight academy and fight for change. This high-flying caper is packed with irresistible action, with flying sequences that are both spellbinding and surprisingly intelligent. Sanderson clearly did his research about the effects of G forces and their effect on your body, making the flight scenes all the more irresistible. The story is full of Sanderson's dry humor and has moments of clear-cut drama. Other than Spensa, M-Bot is a standout as the AI of a fighter pilot undergoing an identity crisis. "Skyward" is a wondrous space opera, a quintessential throwback to "Ender's Game," "Top Gun," and an all-around perfect read for anyone with the slightest interest in its ideas. Read a full review here.
"The Book Thief" by Markus Zusak
I only very recently read Zusak's widely acclaimed modern classic in anticipation for his visit to the Iowa City Public Library in October, and it more than deserves every bit of attention that's been thrown its way. Like the very best of the best Holocaust period pieces, "The Book Thief" is ripe with the undying horror that spread like wildfire in Nazi Germany and the effect Hitler's rise to power had on people living in the time. The catch is that the story is told from the view of the personification of Death in a matter-of-fact episodic storytelling method, recapping a period that had even Death horrified by the actions of some humans. The main character he follows, though, isn't one of those people: she is a young German girl named Liesel who befriends a Jewish man while the war reaches its peak. Everything about "The Book Thief" is remarkable, from the empathetic and brutally realistic characters to the one-of-a-kind writing, the poignancy in which the events are told, the gut-wrenching finale. Recently, films like "Jojo Rabbit" have taken clear inspiration from "The Book Thief," but none will fully capture it as the beautiful, hard-hitting work it is.
"On the Come Up" by Angie Thomas
Most will attribute Thomas's name to her debut, "The Hate U Give"—and deservedly so. Said novel, released in 2018, was a near-masterpiece that put a new spin on discussing racial tensions and profiling that occur daily nationwide. What some have failed to see is that "On the Come Up," her second and criminally underread addition to the genre, is as effective if not a marginally better work. This time around, the perspective is told from a rising teenage rapper named Bri whose story is being told at the same time Khalil was shot down by a police officer in "The Hate U Give." Thomas is given a myriad of tough tasks to pin down: having to craft another fresh look at racial issues, all combined with distinctive characters and the music genre weighing the book down. Needless to say, she pulls it off. The story never succumbs to common cliches that are commonly associated with the music industry. Topics like drug cartels and intimate family dynamics between Bri, her mother, and her aunt are piled on top of instances of security guards using unnecessary force on minorities only because of preconceived notions. A must-read for anyone that was enthralled by "The Hate U Give" or "Dear Martin."
"Six of Crows" by Leigh Bardugo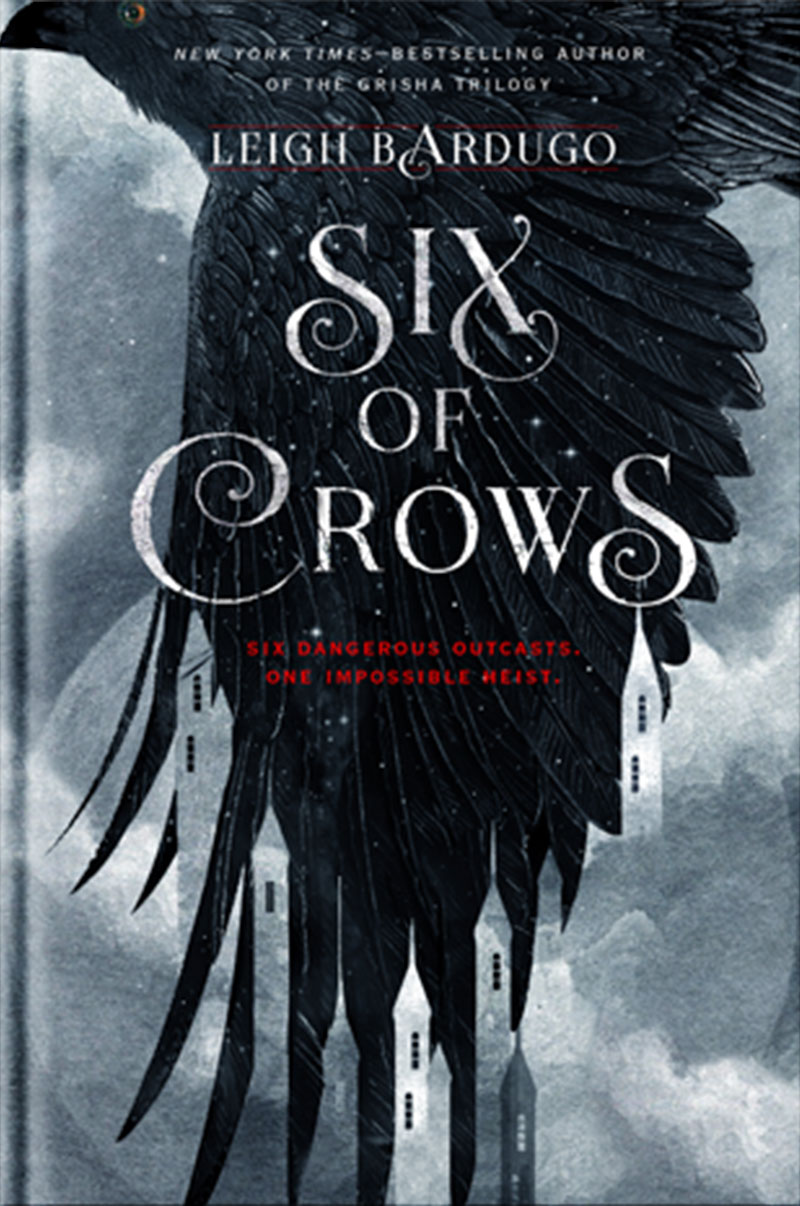 Bardugo throws readers into a whirlwind of "Ocean's Eleven" style heists, a world reminiscent of "Game of Thrones," and an explosive magic system. Set in the same world as her Grisha trilogy (though knowledge of those novels isn't necessary), it kicks off in the merchant city of Ketterdam where rival gangs rule the land. A crew led by hardened teenager Kaz Brekker is sent to the regal Ice Court in Fjerda to steal a biological drug that could revolutionize the flow of magic. "Six of Crows" is a novel that will keep you reading early into the morning, unable to find a place to stop. Each step of the heist is immaculately planned but leaves readers constantly conjuring up questions as to where it is headed next. Bardugo's style of worldbuilding is less subtle than you would come to expect, putting you straight into her universe and the cast of characters, but exposition is neatly dispersed in alternating flashback scenes throughout the first half of the story. "Six of Crows" boasts the rare feat of having multiple POVs but getting you to understand the subtleties and crossing motivations of each and every one. Through and through, this is a story that demands to be read by anyone who considers themselves a fantasy enthusiast and looking for non-stop thrills.
"Hawkeye" by Matt Fraction and David Aja
I purposefully refrained from including anything franchise-related for a reason; while Marvel's croppings of superhero sagas may be alluring for their millions of both casual and die-hard fans, an equal number of people are indifferent to them and some are even disdainful. The four-volume "Hawkeye" run from 2012 written by Matt Fraction and illustrated by David Aja is the perfect read for anyone who finds themselves opposed to Marvel or has yet to read any comics. The underlying story focuses on two Hawkeyes: Clint Barton, the middle-aged down-on-luck master marksman and Kate Bishop, his 20-year-old mentee who took his mantle when Barton was previously killed. What makes "Hawkeye" special is that it is the perfect antithesis to the bombastic, pretentious high-scope antics that you would associate with Marvel. Instead, we're treated to a grounded telling of the main characters' lives that oozes both realism and wit. Fraction's dialogue is spirited and hilarious; Aja's art is first-rate,emphasizing simplicity and broad line strokes which is the perfect design for the storylines and gritty world. The main duo share attributes that make them worthy of the Hawkeye mantle but their foiling personalities render them unique to follow. Marvel's 2021 "Hawkeye" Disney+ series starring Jeremy Renner and Hailee Steinfeld will take heavy inspiration from this run.
"I Hunt Killers" by Barry Lyga
One recurring element that has popped up in cinema and novels alike is the subject of serial killers. More specifically, exploring the lives of the infamous wrongdoers and trying to dig into their subconscious to uncover why they did what they did. In "I Hunt Killers," readers are not taken into the mind of a serial killer, but into the mind of someone else entirely: the serial killer's son. Jazz Dent, the 17-year-old estranged son of the notorious mass-murderer Billy Dent, lives a challenged life. Although he wants to fit in with his peers and throw his family reputation away, memories of his father training him in his childhood flit in his memory, which makes Jazz believe that one day a subconscious part of him will take over and lead to him following his father's footsteps. As you can tell, it is the quite the dilemma, and Lyga makes it work splendidly by combining the lively, teenage psyche with the troubling aspects of his parenthood. It's written in a third-person point of view, yet functions as well as it would've from a first person perspective. There was quite a bit more detailed gore than I was expecting from a novel officially categorized as young adult, so keep that in mind if you are considering reading "I Hunt Killers." If you are a squeamish person, perhaps it would be best to give it a pass, but if you are interested in the concept and are fine with some necessary bloodshed, "I Hunt Killers" is definitely worth a read.
"The Knife of Never Letting Go" by Patrick Ness
"The Knife of Never Letting Go" is one of the most distinctive books I've read, period. The story takes place in the city of New World, a planet that was inhabited by humans decades prior to the start of the novel. The entirety of the population have long since been inflicted with the Noise, which allows every person to read another person's thoughts. Todd Hewitt, a 12-year-old boy, discovers a long-held secret that forces him to go on the run from his home and discover the inexplicable nature of his world. Frankly, it isn't even the plot that makes "Knife" unique, nor is it the worldbuilding. An ingredient that allows it to stand out is the writing. Hewitt, who narrates the novel, is illiterate, so the story is interwoven with purposeful grammatical and spelling errors. It genuinely reads like it is from his own mind. Furthermore, author Patrick Ness experiments with different text fonts and sizes to formulate the novel. In scenes where the Noise is being exhibited, we see layers of words clumped together abstractly. This siphons the effectiveness of the plot upward. Finally, Ness seamlessly incorporates powerful themes – war, terrorism and privacy, among others – without explicitly forcing them. They synthesize naturally with the events of the story. Altogether, I highly recommend giving "The Knife of Never Letting Go" a shot no matter what your preferred genres are. It's undoubtedly a novel for anyone interested in seeing an author take a variety of risks in his writing.
"Railhead" by Philip Reeve
"Railhead" is a brilliant sci-fi cyberpunk blend from the mind of Philip Reeve, who previously authored "Mortal Engines." Set in an intergalactic empire centuries in the future, the main form of transportation is otherworldly trains that pass from one planet to another in the blink of an eye. Zen Starling is a self-proclaimed 'railhead', meaning he is obsessively fascinated with the railroad system. One day, he is cornered by an enigmatic outlaw who pushes him to partake in a heist aboard the most widespread train in the galaxy. The mission leads to an action-packed, mysterious journey throughout the solar system. With worldbuilding that rivals the likes of the "Star Wars" saga, a fascinating political system sprinkled in and an endless sense of imagination that runs amok, Reeve further proves to be an adept writer of anything fantasy. So many ideas in "Railhead" feel implausible or even childish; for example, several of the "characters" in the story are the trains, of which can talk and interact with their inhabitants, yet Reeve actually lets you feel emotionally invested in them — seriously. You would have to be a very talented writer to allow a reader to feel emotion for a talking train of all things, yet Reeve pulls it off considerably well. The same applies for many other concepts scattered throughout the tale as well. So even if you weren't thoroughly impressed with "Mortal Engines," "Railhead" is unequivocally worth reading.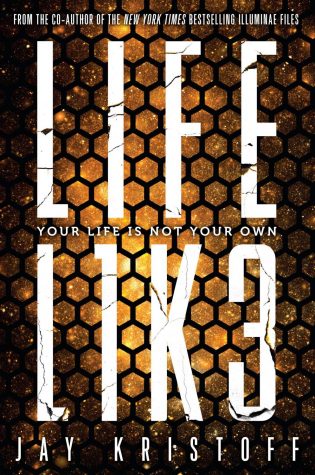 Jay Kristoff isn't an author that will fit everyone's tastes. Some of his books are a chore to dredge through, or become overburdened by messy worldbuilding and heavy writing. I found "LIFEL1K3" to be his best book by far. Take the artificial-intelligence uprising component out of "I, Robot," the romance from "Romeo and Juliet" and the sweeping desolate wastelands of "Mad Max: Fury Road" and you have "LIFEL1K3." The book opens with the protagonist, Eve, competing in a ring of droid battle fare to barter money in order to protect her dying grandfather. The world is owned by competing genetic corporations, and society has scraped the bottom of the barrel as a result. After Eve recovers an artificial human named Ezekiel, she and her friend Lemon must follow him through the war-torn lands of what was once America to discover the truth of Ezekiel and Eve's backstory. Wild, zany, stylistically written, and occasionally hitting social issues right on the mark, "LIFEL1K3" is the perfect book to keep you up all night leading to a climactic battle which will determine the fate of humans versus their artificial creations. The sequel "DEV1AT3" released last year and the final book "TRUEL1F3" releases in July.
The intergalactic equivalent of the Rocky Balboa movies. It's been a while since I read this book through but I distinctly remember the enthralling hand-to-hand action that perfectly emulates real-world sports brawling with extra twists to amp it up to be less grounded, the adept way it portrays the world of sports contracting and being forced into deals with advertisers, and the romance (which seems to be a common link between some of the books I'm laying out.) "Zeroboxer" revolves around Carr 'the Raptor' Luka, a rising athlete who plays in the zero-gravity weightless combat version of wrestling called zeroboxing, whose quick sensation sets him off throughout the Zero Gravity Fighting Association to feed him into the universe of sports fame. This leads to him meeting his marketing assistant and romantic interest Risha, a Martian colonist. The alien politics involving Risha's origin story and the discriminatory attitudes people hold towards her race is accomplished decently, but it's really the extraterrestrial combat and plays on our beloved sports that make "Zeroboxer" worth reading. Fonda Lee makes sure to keep the stakes high, keep the adrenaline at its peak, and never lets you go until the very last page.
Note: these recommendations are compiled from previous articles. To read each article go here, here and here.
Leave a Comment
Donate to West Side Story
Your donation will support the student journalists of West High School. Your contribution will allow us to purchase Scholarship Yearbooks, newsroom equipment and cover our annual website hosting costs.
About the Writer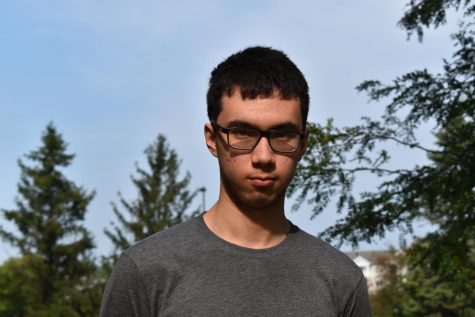 Edward Keen, Arts Editor
Edward Keen is a senior and this is his second year on staff, where he is Arts Editor. In his free time, he enjoys reading.