Pandemic Performance Perspectives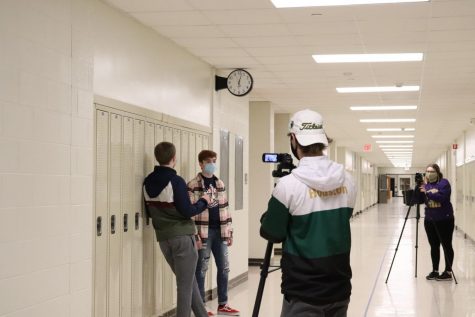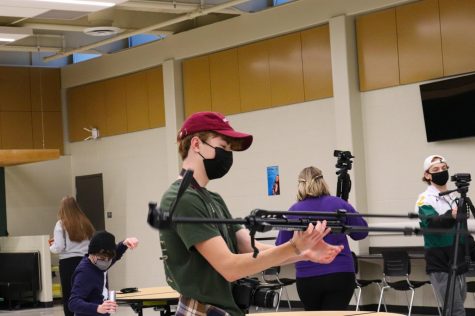 The pandemic has hit hard and put a halt on everyone's lives and experiences. One of the activities that was affected by Covid-19 is high school theater. While sports and other extracurricular activities continued or were only delayed for a few months, live theater had been completely stopped for the foreseeable future. Wearing masks and social distancing has undoubtedly affected theater from how we used to know it, but have these changes made the theatrical experience negative, or even better?
Tess DeGrazia '23 has been doing community and school theater for many years, and West theater ever since she started attending high school. For her, the pandemic has brought lots of differences in her usual experience. "The main difference is how interactive it used to be, especially with relationships,". DeGrazia said. "We used to have a lot of collaborative things and now we don't really have that."
Theater depends heavily on people and relationships, which can be an issue when social distancing is in effect.
It's not all bad, though. From a director's point of view, not everything has changed. Katy Nahra is the director of the musical. "[The workplace in the pandemic is] the same. We work in smaller groups and stand further apart, but otherwise, There haven't been any issues or problems," Nahra said.
For some folks, the pandemic has made the theater experience even better, like for Bryn Russel '23, who works on crew for Theatre West.
"There aren't a lot of people in the shop, so it's easy to get stuff done," Russel said. "There are more individual projects for us all to do, and we can spend more time working rather than figuring out who does what."
Even with the usage of face masks, theater hasn't completely halted. "You have to adjust to using your physical body language rather than facial expressions," DeGrazia said.
Wearing masks might have changed the facial aspect for experienced actors, but it's still possible to portray characters without using your face. From the director's point of view, "It is harder to hear each other and communicate tone effectively in the lines." Says Nahra.
While everything came to a stop for a while, problems come along to be adapted to. Theater may be different, but it's still as innovative and worthwhile as ever.