Iowa school districts no longer allowed to require masks
Gov. Kim Reynolds signed into law HF 847 which states that school districts can no longer require students, staff, or visitors to wear masks while in school or on District property on May 20.
Overnight Iowa Governor Kim Reynolds signed a bill into law that requires school districts across the state to no longer require students, staff or visitors to wear masks while in school or on District property.
Law HF 847 goes against the recent Centers for Disease Control and Prevention (CDC) guideline that urges schools to keep mask mandates through the end of the year as schools across the country start to release for summer break.
Iowa City Community School District Superintendent Matt Degner alerted families this morning of these changes through email.
"While face coverings are no longer required, we strongly encourage families to have their students wear a face covering, especially if they have not received the COVID-19 vaccination," Degner explained. "Bullying and harassment of individuals who choose whether or not to wear a face-covering will not be tolerated."
Principal Mitch Gross also addressed students over the intercom at the start of the first period this morning.
"We have students and staff who are immunocompromised, or who live with someone who is immunocompromised," Gross said. "Wearing a mask during a pandemic is the kind and compassionate thing to do."
About the Writer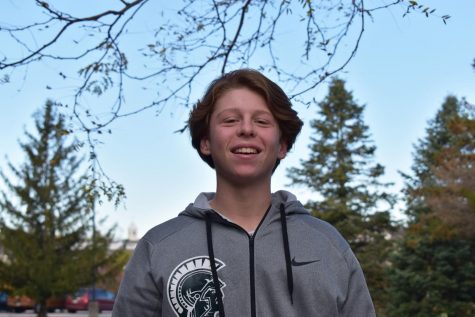 Owen Aanestad, Online Editor-In-Chief
Owen Aanestad is a senior at West. This is his third year on staff working for the online publication as the online editor-in-chief In addition to playing...