Iowa's COVID-19 vaccine rollout: Where we are now
Gov. Kim Reynolds hopes to make vaccines available to all Iowans 16 years of age and older by April 5.
As of March 27, the state of Iowa has received a total of 1,662,335 total vaccine doses. Of the vaccines received, 1,402,543 doses, or 83.7 percent, have been administered so far, which is the seventh-highest percentage of doses administered in the U.S.
As of March 23, over 1950 staff and administrators in the Iowa Community School district have been vaccinated.
Of the 1,402,543 doses that had been distributed as of March 27, 896,691 people in Iowa have received one dose of the vaccine, making up about 28.4 percent of Iowa's population. Additionally, 544,454 people have been fully vaccinated, making up 17.3 percent of the population. Iowa is ranked tenth in the U.S. by the percentage of the population fully vaccinated, and nineteenth by the percentage of the population with one dose of the vaccine.
As of March 25, 407,336,487 doses have been administered worldwide, and 107,814,639 individuals have been fully vaccinated. Of all 114 countries currently with a vaccine plan, the US has vaccinated the most individuals, with 130,473,853 doses administered, and is ranked ninth by the percentage of people vaccinated, with 13 percent.
Just in Johnson County, 97,763 vaccines have been administered and 40,905 individuals have been fully vaccinated. Of all the counties in Iowa, Johnson County is ranked third in vaccine distribution, behind Polk and Linn counties.
On March 8, any individual 16 or older with underlying conditions that could increase the risk of severe illness from COVID-19 became eligible to receive a vaccine in Iowa. However, having more people eligible has increased the demand for vaccines, and has made getting an appointment to receive a vaccine more difficult.
However, Iowa may soon start to receive more vaccines. On March 18, Iowa Governor Kim Reynolds said at a press conference that the federal government is planning to increase the number of vaccine doses by 20 million across America starting April 5. If this happens, all Iowans 16 and older will be eligible to be vaccinated as long as the supply meets demand. However, people are advised not to schedule an appointment until after they become eligible. So far, no vaccine has been approved for those under 16.
Leave a Comment
About the Contributor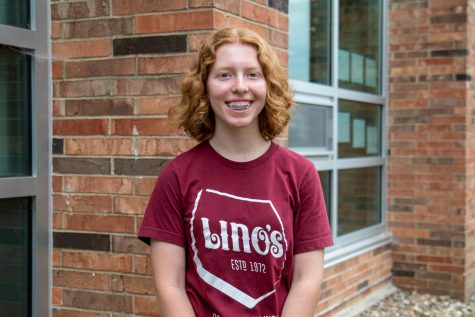 Vivian Polgreen, Co-News Editor
Vivian Polgreen is a junior at West. She is the co-news editor for the online publication ad it is her second year working on staff. In her free time,...