Rainbow reading recs
Here are seven great reads to kick off summer vacation and celebrate Pride month.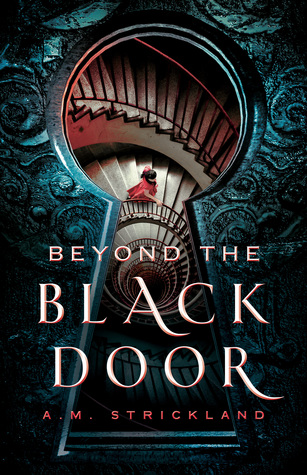 "Beyond the Black Door" by A.M. Strickland
If you're yearning for a wonderful world to get lost in, then look no further than "Beyond the Black Door." The story revolves around a mysterious black door that the main character, Kamai, keeps seeing inside people's souls but was told never to open. Anyone familiar with the fantasy genre knows this means someone will open the door at some point, but I was not expecting how quickly it happened, and Strickland kept surprising me. I found myself shocked by each twist and turn the story took as it navigated the political intrigue and potential romance that lay beyond the black door. Overall this is a delightful dark fantasy novel, and Kamai is arguably the best asexual representation I've ever read, which is probably due to Strickland being asexual and biromantic herself.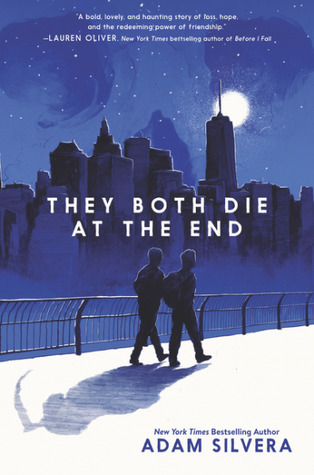 "They Both Die At The End" by Adam Silvera
Spoiler alert: they both die at the end. This is the book to turn to if you need a good cry. The readers get front row seats to watch two teenage boys, Mateo and Rufus, find out they're going to die, find each other, find love and then lose it all in a single day. This is made possible by Death-Cast, a company that informs people about when they're going to die. The whole novel explores the consequences of this knowledge from the perspectives of its two main characters and various side characters. This format works well here because it allows Silvera to examine Death-Cast as a concept. Overall the book makes for a great, heartbreaking read.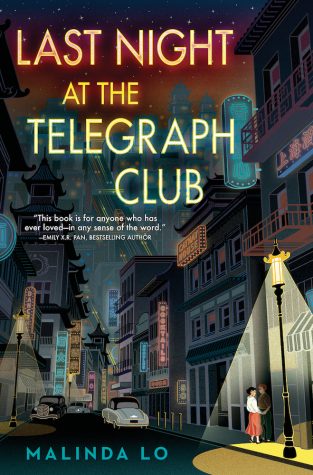 "Last Night At the Telegraph Club" by Malinda Lo
"Last Night at the Telegraph Club" is set in 1950s San Francisco and follows Lily, a young Chinese American girl coming to terms with her sexuality. It is incredibly well-researched and does a great job of representing the struggles of being Chinese American during the Red Scare and lesbian before queer identities were more widely accepted. While it deals with difficult issues, it still manages to be a warm and tender book with the inclusion of a lesbian found family and an incredibly sweet romance between Lily and her fellow high schooler, Kath. Queer history is seldom discussed, so seeing queer characters in historical settings has an almost fantastical element to it. "Last Night at the Telegraph Club" owns this, making the book feel astonishingly vivid.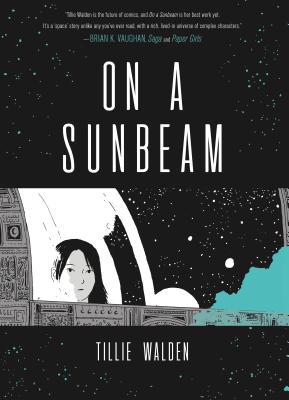 "On a Sunbeam" by Tillie Walden
"On a Sunbeam" is a science-fiction graphic novel that interweaves the story of Mia's school romance with Grace with her adventure traveling the universe as part of a reconstruction crew. The cast is made up of female characters and a single non-binary character, making for plenty of Sapphic romances to follow. It's impossible not to become invested in Mia's relationships, whether it be her romance with Grace or her friendships with the crew. The artwork, while simple, was clearly crafted with care, and Walden creatively uses color to differentiate the storylines and convey what the characters are feeling. The whole story is available for free online at onasunbeam.com.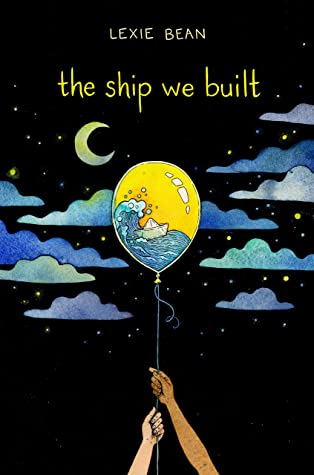 "The Ship We Built" by Lexie Bean
"The Ship We Built" is told in letters addressed to whoever finds them and sent off on balloons by Rowan, a young transgender boy. The best thing about this book is that Rowan feels real. It's easy to imagine a fifth-grader as the one writing the letters instead of the author. While Rowan's coming-of-age struggle is primarily related to his gender identity, I think everyone can relate to being scared to grow up and the challenge of being yourself when you're not quite sure who that is yet. "The Ship We Built" leans more towards heartbreaking than heartwarming, but it is a mix of both, making for a remarkable read.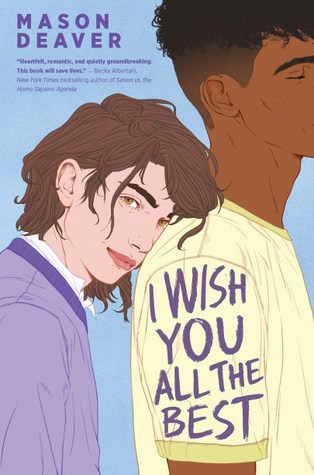 "I Wish You All the Best" by Mason Deaver
When Ben decided to come out to their parents as non-binary, they did not expect their family to kick them out of the house. Luckily, they find a place to stay with their estranged sister, Hannah, and her husband as they complete their senior year. The story's main focus is on Ben's relationships with others, especially Nathan, a fellow student that insists on taking Ben under his wing after they transfer schools, who I can only describe as sunshine in human form. Throughout the story, we see how Ben's parents' actions affect them, making it harder for them to open up to others. Nathan remains patient and eventually, his and Ben's friendship becomes something more. Overall, it's an incredibly genuine novel about everyone's right to be loved for who they are.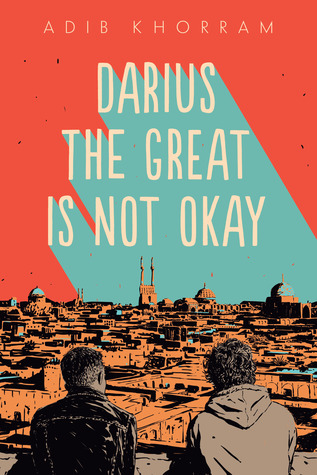 "Darius the Great Is Not Okay" by Adib Khorram

"Darius the Great Is Not Okay" is another book on this list guaranteed to have you in tears. It follows Darius, a biracial Persian American, on his first trip to Iran to see his extended family. The book centers around these themes as Darius gets to know his grandparents. While there, he also meets a new friend, Sohrab, who understands him as no other person has before. The novel's biggest strength is its ability to make you care about everything. I fell in love with the characters, the setting and Iranian culture. Representation-wise, throughout the novel, Darius is questioning his sexuality. One great choice Khorram made was not giving him a romantic subplot. The story is full enough without one, and not being in a relationship doesn't make a queer character or person any less queer.

If you're interested in reading any of these books and would like to know where they are available, click here.

round="off" border="none" shadow="off"]
Leave a Comment
Donate to West Side Story
Your donation will support the student journalists of West High School. Your contribution will allow us to purchase Scholarship Yearbooks, newsroom equipment and cover our annual website hosting costs.
About the Contributor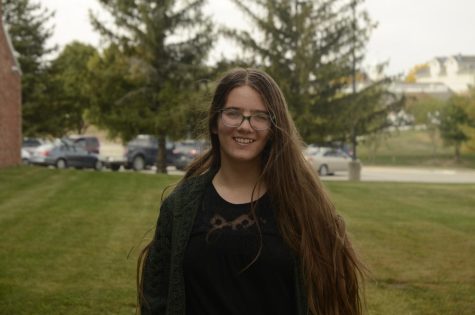 Rosemary Timmer-Hackert, Print Opinion Editor
(she/they) Rosemary is a senior at West High. While this is her third year on staff, it is her first year as the print opinion editor. When she is not...