10 Trojan athletes sign their National Letters of Intent
10 West High seniors signed on the dotted line to continue their athletic and academic careers at the next level on Nov. 10 at a ceremony held in the cafeteria after school.
Almost a year ago, Athletic Director Craig Huegel celebrated the class of 2021's fall signees virtually via Twitter as the winter sports season waited to begin and students hoped to return to school in person.  The smell of cookies and sounds of small chatter returned to the West High cafeteria to celebrate the class of 2022's fall signees as they sign their National Letters of Intent and officially agree to continue their athletic and academic careers at the next level. Ten seniors signed on the dotted line during the ceremony after school Nov. 10.
Jada Dachtler
Three-year varsity starter Dachtler announced her commitment in May via Instagram to St. Cloud State Univerity in St. Cloud, Minnesota. Dachtler after losing her sophomore year to COVID-19 racked up six goals and three assists last season to help lead the girls soccer team to the regional finals match.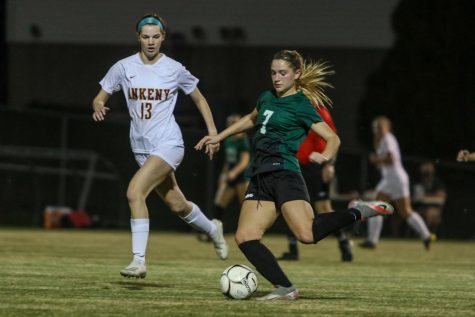 Jordan Christensen
With a 2020 team state championship and two school records under his belt, Christensen will take his talents to Rolla, Missouri and join the Missouri University of Science and Technology men's swim team. The stellar breaststroker helped the boys swim team's 200 yard medley relay team take home a state championship last season while also placing second in the 100 breaststroke. Coming off a third-place team finish at state, Christensen and the boys swim team look to keep turning heads this winter.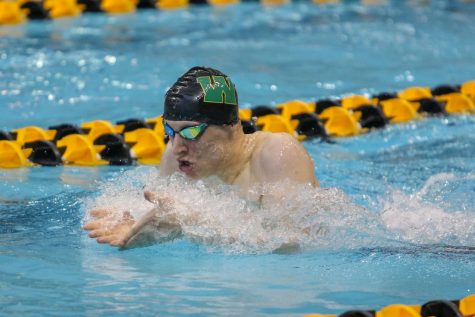 Katherine Kouba
Kouba made things official on Oct. 20 via Instagram and Twitter when she committed to play Division I volleyball at the University of New Hampshire. The four-year varsity letter winner capped off her senior year with over 1,000 digs and proved herself as one of the best defensive players in West High history while leading the Trojans to a regional finals appearance.
I am so blessed and excited to announce that I will be continuing my academic and athletic career playing division 1 volleyball at the University of New Hampshire. To all my family, friends, teammates, and coaches, I cannot thank you enough for your support!! Go Wildcats! 💙🤍 pic.twitter.com/8hgerIlqdl

— Katherine Kouba (@katherinekouba9) October 20, 2021
Hunter Garvin
After winning his second state championship last winter, Garvin kept things quiet when it came to his recruitment process but made a big splash nationally when he committed to Stanford University on Nov. 1 during a FloWresting livestream. The nationally-ranked wrestler will be just one of the Trojan wrestling team's weapons this winter.
View this post on Instagram
Makenna Vonderhaar
Next year, Vonderhaar will make the trip across the street to play at the newly renovated Iowa soccer field after she committed in December of 2020 via Instagram to be a hometown Hawkeye. After leading the girls soccer team last season with 15 goals and nine assists, Vonderhaar will be a big part in directing the Trojans to another winning season this spring.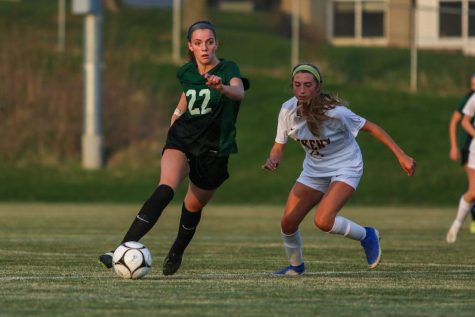 Bailey Libby
Libby will call Carver-Hawkeye Arena home next year after she committed to the University of Iowa via Instagram on Oct. 17. The Level 10 gymnast has spent countless hours training at the Iowa Gymnastics Academy, allowing her to fulfill her dream of competing for the reigning Big Ten Champions.
View this post on Instagram
Robert Avila
Three-time state champion Avila announced his commitment to the University of Virginia during a @iawrestle livestream on Oct. 28. Soon after, he celebrated his Division I commitment with an Instagram post of his own. With a high school record of 141-1, Avila and the boys wrestling team will be a force to be reckoned with this season. The nationally-ranked transfer will make his debut as a Trojan on Dec. 2 in West's first dual meet of the season at Cedar Rapids Xavier.
View this post on Instagram
Emma Ingersoll-Weng
After suffering a knee injury the summer of her freshman year, Ingersoll-Weng picked up right where she left off last season allowing her to continue her academic and athletic career at Holy Family University in Philadelphia, Pennsylvania. In July, the four-year varsity letter winner committed via Twitter and averaged just over nine points and three assists a game during her junior year. Ingersoll-Weng and the girls basketball team will look to make yet another trip to Wells Fargo Arena this winter.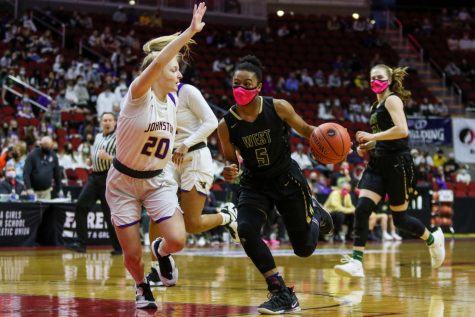 Cade Adkins
Adkins will be taking his talents south to Liberty, Missouri to be a part of the William Jewell College baseball team. Last summer Adkins started 34 games behind the plate for the Trojans while having a .240 season batting average and racking up 19 RBIs. Adkins will play a big role for Charlie Stumpff's baseball team this summer contributing on the mound and at the plate.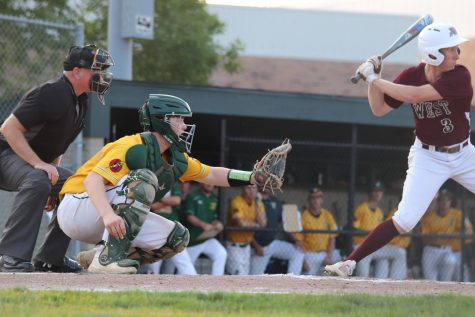 Nora Crowe
Crowe will be continuing her athletic and academic career at William Penn University in Oskaloosa, Iowa while participating in shotgun sports. Crowe committed via Instagram on Nov. 2.
View this post on Instagram