Student News Source app available for download
The app "Student News Source" is available for Apple and Android products to be the first to see WSS content.
The Student News Source app is available for download on the Apple app store and the Android store. With the app, users can choose to be notified as soon as content is published on the West Side Story website, and will be able to experience the entire website in the palm of their hands. Here is the official guide to adding the West Side Story to your reading list.
After downloading the app, type in "Iowa City West" in the "School Name" box to search for the West Side Story.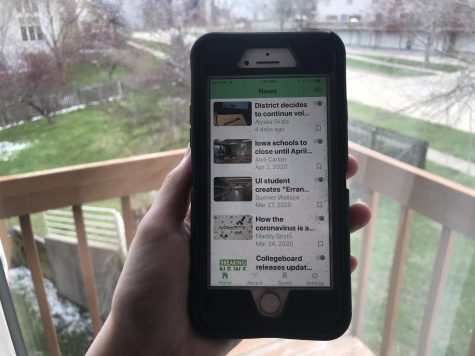 Once you add the publication, you will be asked if you would like to receive notifications from the app. Clicking "yes" will let the app notify you every time an article, video or podcast is posted on the West Side Story website. This way, you'll be one of the first to see content as soon as it hits the internet.