A new field
Rugby started this year at West High and the Trojans are looking to add a girls' rugby team this fall.
Iowa high school sports are mostly known for traditional American sports. From football to volleyball, many different sports are popular throughout the United States. But one sport that might not come to mind is the sport of rugby. Said to have originated in England, Rugby has been widely favored throughout Europe and Australia. Europe sports 47 rugby teams and 857 million viewers for the annual Rugby World Cup. There were only 200 million viewers for the last Super Bowl. 
This high-contact combination of football and soccer is not known for being popular among Americans. But in recent years, rugby has started to become more popular throughout the United States. 
This started when the World Rugby Association made the decision to hold the Rugby Sevens tournament in San Francisco, bringing light to America as a possible host for this sport. Rugby sevens is the more stripped-down version of rugby, much like an 8-man football team. This helps teams develop who may not have the numbers possible to create a full 15-man team. Rugby sevens grew in popularity and is now considered an Olympic sport as of 2016.
The creation of the rugby sevens teams has helped to propel the sport in popularity in the United States. Though rugby is not sanctioned by the NCAA, it has grown in popularity at the collegiate level, leading to intramural teams. 
Because of this popularity at the college level, rugby has started to make its way into the American high school scene. Schools filled with large football teams have started to create rugby teams (unsanctioned by the IHSAA), with West High being one of them. 
Josh Flammang, one of West's varsity football coaches, headed up a team this year, and he went right to his players to have them join the squad. 
"I found out because we were just talking about it in football. I thought, I don't really know if I want to do this and then I kind of just joined out of the blue." said junior rugby player Cameron Miller. 
His teammate on Trojan field and now on the rugby field, Serafim Surguladze, echoed that statement, saying Flammang came into the weight room one day and told them to "Just join, it will be fun." 
Little did the boys know how much they would fall in love with the sport.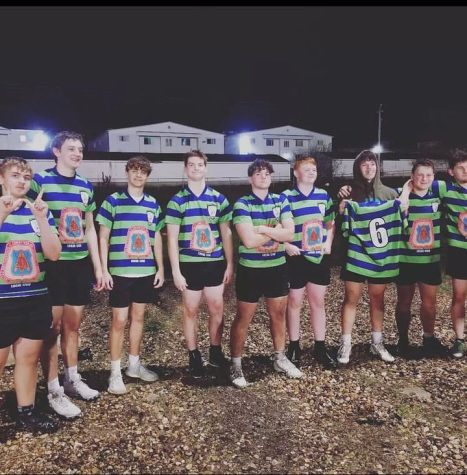 Miller and Surguladze are used to padding up on Friday nights for the Trojans, but the pair never gets to run the ball. Surguladze is on the offensive line or defensive line, and Miller can be seen as a linebacker and occasional receiver on the field. But never during the game do they get to run, tackle and score. Rugby gave them a taste of everything. 
"[In rugby] you have a chance to tackle and a chance to run the ball." said Miller, "It's almost like you are playing every position in one position, an offense of lineman who never gets to touch the ball could get a chance to score." 
Most of the players on the rugby team are from West, and they have some players joining from Solon and Liberty. The team is hoping to propel rugby into the spotlight in Iowa high school sports. Schools across the state such as South East Polk and Cedar Rapids Washington have established teams. The players are hoping to expand that spotlight to Iowa City.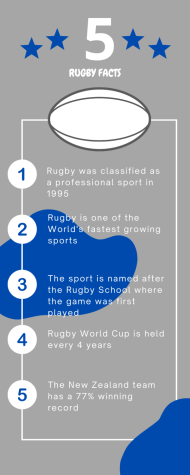 But rugby is not just a sport for the football players to enjoy. 
Next year West High will be debuting a girls' rugby team, open to any high school girls in the area that want to join. 
According to the World Rugby Association, a quarter of all rugby players are female. West High girls' team will be led by Meghan Carlo, a coach and teacher at Northwest Junior High, where many of the prospective players started their athletic careers. 
Carlo is no stranger to the game; she played Rugby at the University of Northern Iowa and represented the United States in a World Rugby tournament in 2013. She is hoping to spark that same flame in some West High girls that carried her to the national stage.
"There are so many things that make rugby great. The mental challenge that comes along with the sport, the friendships you make, and the opportunities for travel and a higher level of play," said Carlo. 
She wants girls across Iowa City to experience the same joy that she feels for the sport, which is why she is so passionate about getting the girl's team to take off.
"Don't be nervous because we all start at the same point, which is new. I will teach you everything you'll need to know to play rugby safely and successfully," she said when asked what she would tell young women nervous about going out for Rugby.
If you are interested in joining the team, fill out this google form or email [email protected]. 
Leave a Comment
Donate to West Side Story
Your donation will support the student journalists of West High School. Your contribution will allow us to purchase Scholarship Yearbooks, newsroom equipment and cover our annual website hosting costs.
About the Contributor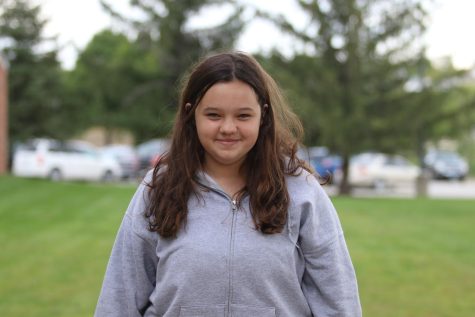 Zoe Smith, Sports Editor
(she/her) Zoe Smith is entering her second year on staff. She is a junior at West High and is super excited to be this year's sports editor. When she is...