Guidance secretary and assistant cross-country coach Brittany McConnell may just be another face in the maze of the redesigned second floor of the library, but she has done many things that most people only dream about.
McConnell started running track and cross country in seventh grade at Northwest Junior High. She quickly fell in love with running, but one thing was holding her back: the anxiety before racing. She began to run faster in eighth grade but quit track because of the anxiety.
"I'd have bad anxiety before races and stuff like that because I always felt like people wanted me [to win]," she said.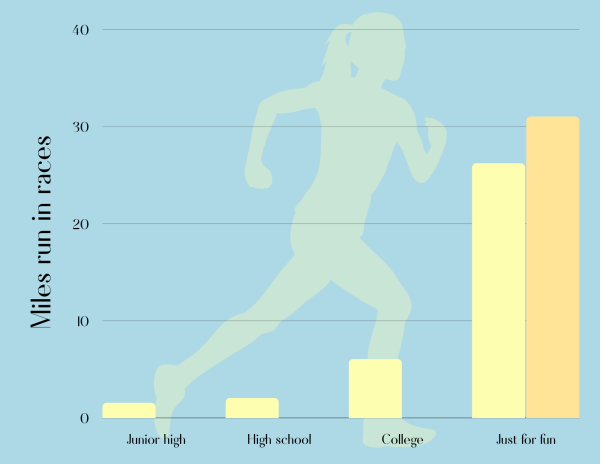 However, the summer before her freshman year, she did summer conditioning with West High's head cross-country and track coach Mike Parker.
"I started running during the summer program with Parker and then just realized that it was something that I adored and met some of my best friends on the team," McConnell said.
She not only made friends but also performed very well. All four years of her high school career, her team won a state championship. She was also part of the '97, '98 and '99 state championship teams in track. McConnell mentions that part of her team's success was their daily desire to improve.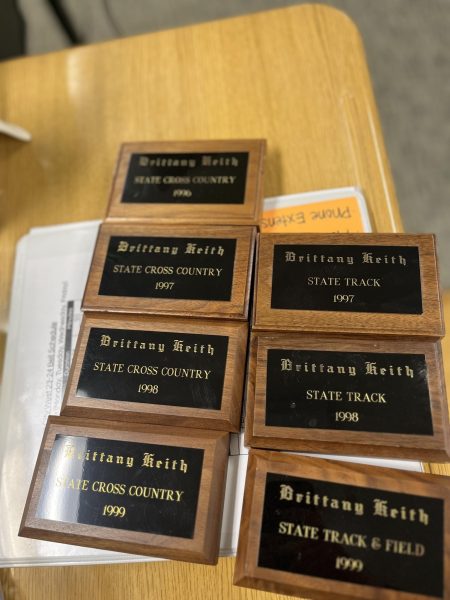 "We had a team of individuals that while we had a ton of fun we all also had the drive," she said.
After high school, McConnell succeeded in her running and received a scholarship to the University of Hawaii in Oahu for track and cross country. She attended college but eventually moved back home for financial and mental health reasons.
"It was fabulous. But then I moved back after two years and honestly being out there I missed seasons."
Even after McConnell moved back to Iowa, she kept running in local races and on her own time whenever possible.
"I would just always be out running; if I didn't run, something was missing in my day," she said. "There's nothing better to me than a feeling of like busting your butt and getting something in return."
Though not an athlete, her brother was the one to get her started in marathons. Her first one was in Big Sur, California, running along the Pacific Ocean. She continued to compete in marathons across the United States, including the Des Moines Marathon, the Crazy Horse Marathon near the Crazy Horse Memorial, in which she got third place, and the Okoboji Marathon, where she won.
McConnell also decided to try out a couple of 50K races, totaling about 31 miles. She's won the Hawkeye 50 once at Lake MacBride and has competed many times. She's also done the Booneville Backroads in Iowa several times, including a third-place finish 10 months after having her first child. She continued running six months into her pregnancy.
Six years after McConnell left Hawaii, she returned to college at the University of Iowa and got a degree in environmental science. While back in Iowa City, she got into bicycling with her husband.
"It's nice to have a partner that also understands like we're both competitive but we also live life," she said.
She and her husband have raced multiple courses across the country, including the Wisconsin Off-Road Series and the Jingle Cross race, which her husband helped organize but has since ended. They've also mountain biked in Moab, Utah.
After attending school in Hawaii and finishing her degree at Iowa, McConnell worked in retail as a manager for Iowa Book in downtown Iowa City. She took the opportunity to become the assistant store manager when Barnes and Noble took over because it was the best decision financially.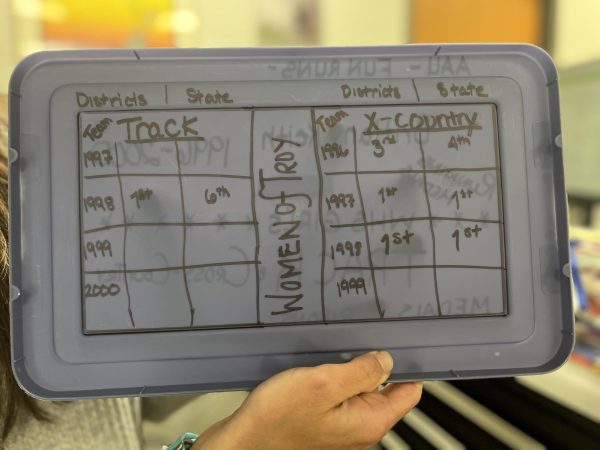 "At that time financially, that was the best decision because we had just bought a new house and we had just had another kid," she said.
However, McConnell only lasted two months when she decided it was not for her and wanted to pursue a more fulfilling career.
"I wanted to have a job that gave me more like me helping my community and giving back," she said.
She applied for the guidance secretary job, seeing familiar faces like assistant principal Maureen Head, whom she had been classmates with in the 90's. The change in her career has made her happy, cementing her view that she made the right decision.
"I feel like I'm giving back to the community, way more than I was working at a bookstore," she said.
Two years later, when she saw the opening to be an assistant coach for the West High cross country, she jumped at it. She was excited to positively impact the girls' lives while teaching life lessons through the sport.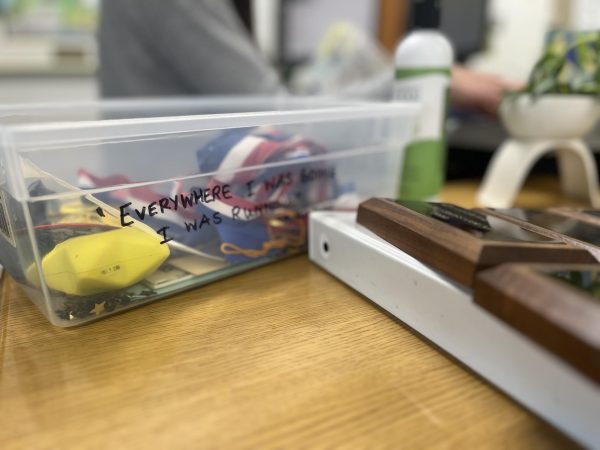 "The team building, the friendship building, [and] the accomplishment building [are important and] being an athlete doesn't just mean like you're being strong to be an athlete [but] it's also a life skill.
Varsity cross country runner Gabby Moniza '24 notes that McConnell is achieving her goals of improving the team in more ways than one. One way is the positive energy she brings to practice every day.
"The thing that I appreciate the most is the amount of positive energy she brings to the team," she said. "She is a good coach for starters, but she also is just so incredibly supportive."
Moniza also notes that McConnell is a great person to turn to if one needs help with life.
"I can talk to her kind of like as if she was a teammate, but when it comes time to coach she can still coach," she said.
Moniza adds that knowing McConnell will be at practice is a big motivator for her and the girls.
"We look forward to practice more like, we look forward to seeing Brittany," she said.
McConnell has already impacted girls in a positive way but has one piece of advice for runners, but also for life:
"Listen to your body, trust your body, you know work when even it might hurt but push through it because the reward is so much greater at the end," she said.