She loves control: a "Camila" review
Ex-Fifth Harmony member Camila Cabello drops a short and sweet pop album with surprising hints of maturity in its songwriting.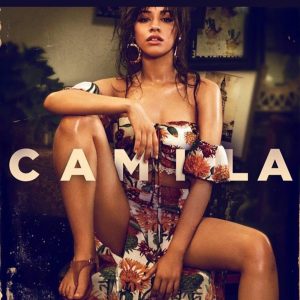 When Camila Cabello announced her departure from girl group Fifth Harmony at the end of 2016, I wasn't surprised. She had been the standout, although it wasn't for the right reasons. Her vocals were the least refined out of the five ladies, and she always had constant pitch correction slathered over them. She also sung unflattering high notes and didn't sound as experienced as the others. But somehow she received a lot of focus from producers and other musicians, so her pivoting into solo work was an obvious move.
I didn't have high expectations for this debut album because the details behind the record kept shifting. Originally titled "The Hurting. The Healing. The Loving," the lead single was supposed to be the Sia co-written "Crying in the Club." Then that was scrapped in favor of "OMG" with Quavo, and "Havana" served as a promotional track. But we all know "Havana" took off instead, so "OMG" got buried in the trash where it belonged. "OMG" was dreadful and sounded like my worst nightmare, but "Havana" was pretty catchy. Regardless, I was still curious to see how this album would turn out.
Imagine my surprise when I found myself actually liking this album. "Camila" may be a little over 33 minutes and too short to make the strongest impression, but I was still fairly impressed with what was offered. I liked it more than Taylor Swift's "Reputation" on my first listen. Even though Cabello isn't the best vocalist, and the production sounds cheap at points, it's still a pretty solid record that shows where Cabello can go from here.
Simco Ltd./Epic Records
Those familiar with female pop stars will know the type of content on the record right away. There are love songs, where Cabello warbles about a lover affecting her to the point where "[she'll] never be the same." There are piano ballads reflecting on relationships where "loving … had consequences" and "something's gotta give." And there's an empowerment anthem told from a distant perspective, a woman who "loves control" and whose prior lovers "want her back." But there are also surprises on the track list that include tributes to her Cuban heritage. In "Havana," half of her heart's left in Cuba's capital, pining for a boy she left behind. There's even "Inside Out," where she sings Spanish to show a relationship that's followed her around: "De Miami a México, esta cosa se prendió." Those moments reveal Cabello appreciating her Hispanic roots, and I respect that a lot.
Simco Ltd./Epic Records
Another way this album is impressive is through its songwriting. Although I feel a lot of pop albums utilize the same details when talking about love and sex, Cabello and her team of songwriters sometimes break out of that mold. "Never Be the Same" may seem like the typical comparing a romantic partner to a drug song (think Kesha's "Your Love Is My Drug"), but the brazen intensity of the lyrics hints at a greater devotion than others in that lane. The second song "All These Years" is the classic "reconcile with an ex and still feel love" track that sounds familiar, but the mid-tempo skip of the guitar carries a lot of wistfulness. The most striking example comes in the sixth song "Consequences," where Cabello illustrates just how much a toxic relationship has messed her up: "Lost a little weight because I wasn't eating."
Simco Ltd./Epic Records
The same can be said for "Real Friends," the following song. Cabello yearns for connections where she isn't "let down" by a "paper town" (hello, John Green reference) and finds herself confused by all the "switching sides" that come with the shifts of fake friendships. Some fans have interpreted it as a dig at the remaining members of Fifth Harmony, and considering the different accounts of Cabello's departure, it's possible. But to me, the song reads more as an honest plea to be genuine with each other because relationships are valuable.
However, the production of the record feels very typical for the genre: percussion over melody. It's nice when things are stripped back, like on "Real Friends," but a lot of the instrumentals feel overstuffed and cheap. "Inside Out" and "She Loves Control" are the most obvious examples, the former adding skittering trap hi-hats to a tropical reggaeton-esque keyboard line. It makes the whole thing sounds like it'd play at a really sad indoor waterpark. Then there are the times when it works to add atmosphere, like on the foreboding "Something's Gotta Give" and the naughty snap of "Into It." It's a mixed bag, but it comes together with Cabello's decent vocals that, while still not stellar, have definitely improved since Fifth Harmony.
"
"Camila" may be .. too short to make the strongest impression, but … it's still a … solid record that shows where Cabello can go from here."
— Luke Reynolds
All in all, "Camila" is a good surprise. Despite its incredibly short length, it's a fun pop album worthy of a night out.
Leave a Comment
About the Contributor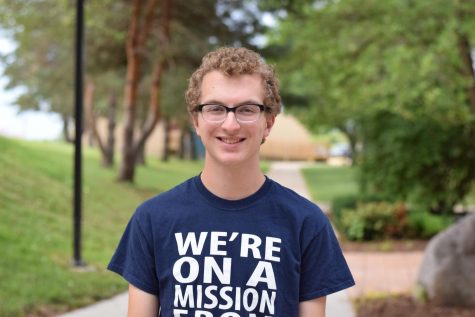 Luke Reynolds, Copy Editor, Anchor, Reporter
This is Luke's first and only year as a member of West Side Story. He'll be kept busy with anchoring, editing and reporting, but he's gonna have fun while...