Meet me in the mystery: a "Castles" review
American singer-songwriter Lissie brings her fourth album to new heights with phenomenal vocals and dreamy pop instrumentation.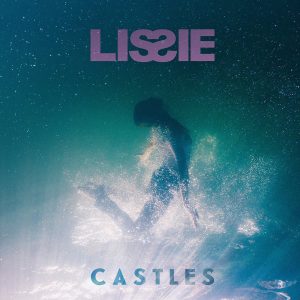 The moments when you randomly encounter an artist stick with you. I found Lissie's debut album one afternoon on Amazon UK in 2011 and haven't looked back since. Her warm voice and intricate lyrics have captivated me from the first listen, no matter what kind of music she's explored. From folk-pop, pop rock and acoustic singer-songwriter, her three albums have traversed different territories excellently. She even appeared on the "Twin Peaks" reboot and supplied guest vocals on Snow Patrol's 2012 record. Her reach is wide, and it will hopefully continue to expand after the release of this fourth project.
"Castles" is Lissie's poppiest record to date, taking her songwriting structure to broader horizons. The production, courtesy of old collaborators (Julian Emery, Curt Schneider) and bigger names (Liam Howe), is lush and fun, with textured guitar riffs and beautiful piano and synth lines. Lissie's vocals shine through in both subtle and in-your-face moments, remaining powerful in whatever range she decides to play in. Additionally, this album's specific focus on relationships compliments the pivot in sound and shows how Lissie's lyrical cadences can be applied to a variety of situations. Needless to say, "Castles" may be Lissie's best record. It's textured, well-written and a magical listen from start to finish.
"
"Castles" may be Lissie's best record. It's textured, well-written and a magical listen from start to finish."
— Luke Reynolds
After a wistful and Harry Styles-esque intro with "World Away," Lissie explores the meaty details of relationships. "Crazy Girl" tackles a situation where the whole town seems to be in the know about Lissie's partner messing around with other women behind her back. "They say, 'You're crazy, girl! You gotta leave that boy behind!'" Lissie coos. However, she admits she can't follow the advice thrown at her. She's fallen under this man's spell. But is she comfortable with it? Her questioning in the second chorus says otherwise. This track also introduces a more flavorful palette for production, invoking not only a bouncy guitar groove but some R&B influence as well. It's a fun little track that gets its point across from the get-go. It also helps that it's catchy as heck.
(Lionboy/Thirty Tigers)
Other songs explore hard-hitting scenarios, like the dying flames on "Feels Good" and the rough jaded edges on "Sand." But there are also tracks that expose more of a hopeful side to Lissie. The title song and "Blood & Muscle" are the dreams of what could be. The former has her wishing "for something to last instead of falling down." Meanwhile, the latter is a powerful piano ballad that's one of the highlights from the record. It's a recording of trials and tribulations Lissie has faced, but she's not backing down from them. "I want a love that's made of blood and muscle," she belts. "I want a love that's brave, can take my tears." All Lissie wants is a relationship she can give every single fiber of her being toward. It's what she deserves, and she won't listen to the taunts of others saying she should stop trying to find that. It's out there and can't exist only in her head.
(Lionboy/Thirty Tigers)
This assertiveness stays throughout the album. The first single "Boyfriend" anchors itself in a synth and bass line that evokes a vibe from an earlier decade. It also showcases Lissie at her most confident, boldly declaring in the chorus, "I don't want a boyfriend. … I don't want a lover. I want a man." She paints a richly-detailed portrait of an ideal relationship, one where she can drink "red wine in the summertime" and listen to "Steely Dan … on the radio." It's something I imagine playing late into a humid night, knowing I have the power to find that bliss somehow.
The final track "Meet Me in the Mystery" also brings determination to the forefront. Even as the ominous piano chords intensify and Lissie sings "I am ready for the darkness," she's not looking back and wants to keep pushing further. It's bold and mysterious, perfectly encapsulating the dream-like sound of the album while leaving lingering threads of curiosity.
(Lionboy/Thirty Tigers)
Further listens only highlight how many directions Lissie is willing to travel. "Somewhere," "What Am I Gonna Do" and "Peace" ponder aspirations, whether it's a couple finding love in another dimension, what will happen after lingering over an ex ends or if it doesn't. "Love Blows" is a purposefully melodramatic rant about never being able to get lost in love because no one's interested. "Now the look that's in his eyes, it's not for me," Lissie sighs, fully embracing the indulgent nature of always feeling unlovable. It's a relatable experience that she's able to find the humor in, even though it's never funny when you're in it. Coupled with intense percussion, it's the tumultuous thunderstorm letting go of all the grief.
(Lionboy/Thirty Tigers)
On the opposite side of that is "Best Days." A sunny pop-rock anthem, Lissie reflects on her life: "I could've stayed in college, but I didn't wanna." However, she knows "the best days of [her] life are coming [and] waiting to be realized." But she believes she isn't alone. The best days in our lives are waiting for all of us. There's something more to live for. If everything's just in the past, how will we know if we last forever? It's a track focused on the magic of human life, one where possibilities seem endless. Very optimistic, sure, but it's a boost of positive energy that shows the true breadth of Lissie's talent.
That's Lissie's "Castles." It's perhaps her strongest album, anchored in dreamy pop and filled with the details and catchy melodies that make a Lissie album great. This is perfect for summer playlists and whenever you're in a mood to go on an adventure but can't leave the house.
Leave a Comment
Donate to West Side Story
Your donation will support the student journalists of West High School. Your contribution will allow us to purchase Scholarship Yearbooks, newsroom equipment and cover our annual website hosting costs.
About the Contributor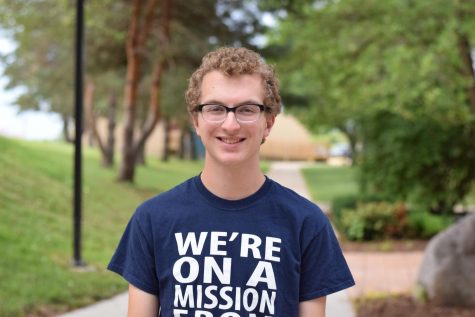 Luke Reynolds, Copy Editor, Anchor, Reporter
This is Luke's first and only year as a member of West Side Story. He'll be kept busy with anchoring, editing and reporting, but he's gonna have fun while...