Breaking down the 2019 Oscar nominations
The Oscars seasons is here, meaning a multitude of films will be placed in a tight race to win the eponymous award. WSS breaks down several of the nominations, released Tuesday.
It's that time of year again. 2018 swooped in with a congregation of hits, misses and all the films in between, and the 91st Academy Awards will determine which films were the best of the best. While the Oscars is an independent awards show that isn't meant to cater to movies, nabbing an Oscar can boost awareness for lesser-known films and potentially shape the outcome of their release. It is also simply an honor for the winners and nominees to see their works acknowledged. Ultimately, the Oscars can mean a great deal to those in Hollywood and audiences alike.
If you are unaware of how the Oscars process works, it's not complex. 24 acting, writing and technical categories are laid out and a panel of seasoned judges pick which movies they believe should be recognized in each group. In time, these lists are narrowed down to several films that serve as the official nominations. A winner will be picked from the nominations, and those will be the films that take the fame. At the moment, we are in the nominations stage. The nominations were released on Tuesday, Jan. 22 via an official live stream hosted by Tracee Ellis Ross and Kumail Nanjiani. Without further ado, let's break down the biggest surprises and not-so-surprising turnouts, films that were overlooked in the process and predictions pertaining to who will be likely to seize an Oscar in the coming celebration, taking place on Sunday, Feb. 24.
Best Picture
"BlacKkKlansman"
"Black Panther"
"Bohemian Rhapsody"
"The Favourite"
"Green Book"
"Roma"
"A Star Is Born"
"Vice"
The year's Best Motion Picture nominations are full of bombshells and upsets. Kicking off the surprises are "Black Panther," "Bohemian Rhapsody," and "Vice." The latter two received lukewarm reception, with critics calling "Vice" off-putting and scattershot despite stellar performances. Most were not too fond of "Rhapsody" either; while the enjoyability factor and acting were acclaimed, a wide margin of people were disappointed in how the film played it safe in relation to the subject matter and tinkered with the ordering of events to make it more somber. Conversely, "Black Panther" received near-universal lauding, but due to its position as a superhero film, nobody expected it to get nominated for a higher-up category. The last time a superhero film was nominated for a major award was Heath Ledger's performance in "The Dark Knight," which he ended up winning in 2009.
There are several films that the Academy seemed to have overlooked for Best Picture. These are, but aren't limited to, Barry Jenkins's touching third film, "If Beale Street Could Talk," "First Reformed" and Damien Chazelle's "First Man," which hasn't been getting any major award nominations at all.
The winner looks to be either "Green Book," or "A Star is Born." Both are musical dramas, and both have gotten plenty of awards fame this season.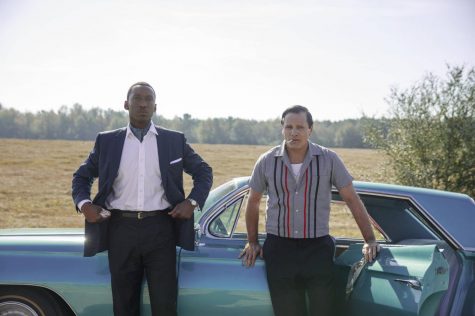 Best Actor
Christian Bale ("Vice")
Bradley Cooper ("A Star Is Born")
Willem Dafoe ("At Eternity's Gate")
Rami Malek ("Bohemian Rhapsody")
Viggo Mortensen ("Green Book")
As opposed to the Best Picture nominees, the handful of actors selected for Best Actor Performances isn't lined with anything out of the ordinary. Christian Bale, who seems to be neck and neck with Gary Oldman in doing the most varying performances throughout his career, received a nomination for channeling his inner Dick Cheney in "Vice." Other nominations include Willem Dafoe as legendary artist Vincent Van Gogh in "At Eternity's Gate," Bradley Cooper's heartbreakingly poignant role as alcoholic singer-songwriter Jackson Maine in "A Star is Born" and Rami Malek as larger-than-life icon Freddie Mercury in "Bohemian Rhapsody."
The winner for Best Actor is shaping up to be either Malek or Bale. Each of them took home Golden Globes for their acting, so it is probable that one of the two will seize the Oscar.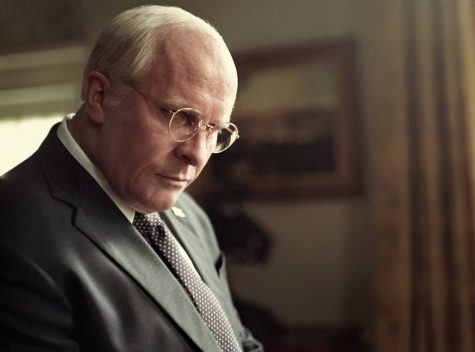 Best Actress
Yalitza Aparicio ("Roma")
Glenn Close ("The Wife")
Olivia Colman ("The Favourite")
Lady Gaga ("A Star Is Born")
Melissa McCarthy ("Can You Ever Forgive Me?")
Again, nothing too shocking here. All of the above performances were raved about by critics, whether they be experienced actresses or newcomers (Lady Gaga). One significant snub for the Best Actress award was Toni Collette in "Hereditary." Horror films don't usually have the best of performances, but Collette's work in the film was agreed to be an outlier. One critic called it a "wild blend of grief, rage, desperation" and another said she had a "raw, almost feral presence."
The predicted winner is yet another dividend, between Gaga and Close. Close won at the Globes, while they tied as winners in the Critics' Choice Awards.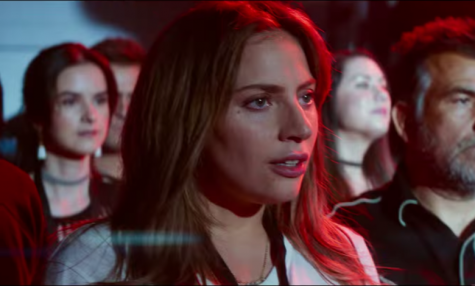 Best Documentary Feature
"Free Solo"
"Hale County This Morning, This Evening"
"Minding the Gap"
"Of Fathers and Sons"
"R.B.G."
Fans of the Mr. Rogers documentary "Won't You Be My Neighbor?" were sure to be jarred when the pic didn't even get nominated for Best Documentary. Out of all the documentaries released last year, "Neighbor" was single-handedly the most popular due to Rogers' everlasting fame from his television program. It was also praised by critics (with a 98% rating on Rotten Tomatoes), fans (an A+ Cinemascore) and even former president Barack Obama, who had it as one of his favorites of 2018. To not get a nomination is definitely a disappointment, but enthusiasts still have the Tom Hanks-led Rogers biopic "A Beautiful Day in the Neighborhood" to look forward to later this year.
Best Animated Feature
"Incredibles 2"
"Isle of Dogs"
"Mirai"
"Ralph Breaks the Internet"
"Spider-Man: Into the Spider-Verse"
Two Disney sequels, one Wes Anderson stop-motion film, one Studio Chizu Japanese film and one animated comic book film. Out of these, "Spider-Man: Into the Spider-Verse" has a very high chance, if not a certainty, to become the Best Animated Feature. Not only was it considered to be a great movie, it also had a notable cultural impact that none of the other nominees have come close to achieving.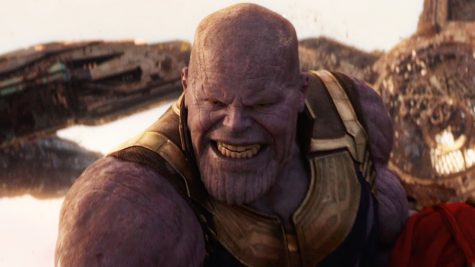 Best Visual Effects
"Avengers: Infinity War"
"Christopher Robin"
"First Man"
"Ready Player One"
"Solo: A Star Wars Story"
Many snubs lie in the nominees for Best Visual Effects. Most notably, DC's James Wan-directed "Aquaman" was completely ignored. To be fair, it didn't get onto the shortlist for visual effects either, but this turnout is still a disappointment nonetheless. Considering how weak the DC cinematic universe has been with effects ("Justice League" has some of the worst CGI I've seen in a superhero film), "Aquaman" was a paramount turn of events for them. The final battle taking place in Aquaman's home city of Atlantis is one of the best visual sequences in a big budget action movie.
Don't be surprised if "First Man" ends up beating "Infinity War" for the award. The Oscars have been known to take a liking for smaller budgeted films that use their CGI wisely compared to films with gargantuan budgets, as seen in "Ex Machina" winning in 2015.
To sum it up, this year's precursor for the Oscars was packed with rightful nominees, upsets and snubs at every turn, and has just enough juice to keep us viewers guessing right up until the moment the winners are announced. In the meantime, many of these films are still playing in theaters and those that aren't are likely to be readily accessible for viewing. Now it's up to you to give these movies a go and determine which ones you are going to support this time next February.
These are only a handful of the nominees for the 91st Academy Awards. To view the full list, visit this link.
Leave a Comment
Donate to West Side Story
Your donation will support the student journalists of West High School. Your contribution will allow us to purchase Scholarship Yearbooks, newsroom equipment and cover our annual website hosting costs.
About the Contributor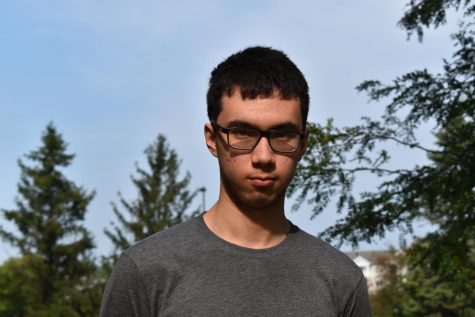 Edward Keen, Arts Editor
Edward Keen is a senior and this is his second year on staff, where he is Arts Editor. In his free time, he enjoys reading.