Sneaker wars
Shoe companies are infiltrating high school athletics by controlling the amateur basketball circuit.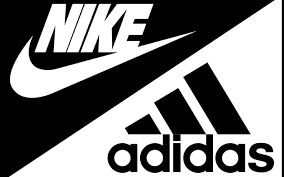 Every spring and summer, the best high school basketball prospects in America tour the country to play in tournaments against one another. The Amateur Athletic Union (AAU), the organization that supports these tournaments, gives players a chance to compete against the best high school prospects in the country while showcasing their skills to collegiate coaches.
Many of West High's premier basketball players have gone through the AAU circuit at one point or another. Former students Wyatt Lohaus '13 and Rachael Saunders '18 even earned scholarships to play college basketball at Division I programs through the AAU. Currently there are about 15 West High basketball players active in the AAU circuit.
Within the AAU circuit, there are separate leagues which are sponsored by shoe companies. These leagues are typically comprised of roughly 40 teams from around the country and are home to the most sought-after prospects in AAU basketball.
The most profitable AAU leagues are the Adidas Gauntlet, the Nike Elite Youth Basketball League (EYBL) and the Under Armour Association (UAA). These leagues operate as separate entities and their teams typically only play against one another.
These basketball shoe tycoons such as Nike and Adidas are actively competing to attract the best high school prospects to play in their leagues.
Under current National Collegiate Athletic Association (NCAA) rules, players cannot receive cash payments or unauthorized gifts from corporations while they are in high school. However, the corporations have found ways around these rules by paying the AAU coaches large salaries to promote their brand.
Once a player agrees to play for a sponsored team, they are given shoes, jackets and any other apparel they desire from their coach, who technically doesn't work for the corporation although they are paid to promote the brand. In return, the player must adhere to the rules that prohibit the athlete from wearing shoes or apparel from their competitors.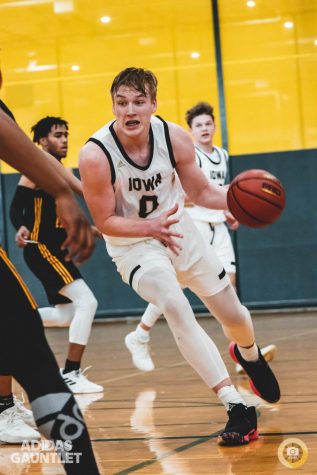 Even Brauns '20 played in the UAA last year and currently plays in the Adidas Gauntlet for the Iowa Barnstormers.
Brauns has been subject to these types of restrictions while playing AAU basketball. "If you play on the Adidas circuit, you're not allowed to play unless you wear all Adidas," Brauns said.
Every player on a sponsored team is guaranteed a certain amount of apparel from their coach, but corporate executives have been known to grant the better players additional benefits such as clothes, meals and hotel accommodations.
Brauns has witnessed first-hand some of these under-the-table exchanges.
"I've seen better players get taken [into backrooms] and come out with shoeboxes," Brauns said. "Honestly, if you're good enough the circuits will definitely give you more stuff."
"
I've seen better players get taken [into backrooms] and come out with shoeboxes. Honestly, if you're good enough the circuits will definitely give you more stuff."
— Even Brauns '20
Despite these companies paying coaches large salaries, giving away hundreds of free shoes every year and spending millions to sponsor AAU tournaments, they still manage to turn a profit.
Their main source of revenue comes from their shoe sales, which are promoted during the AAU season. By forcing the best high school prospects to wear their apparel exclusively, these corporations are gaining free advertising through these AAU leagues.
As kids watch their favorite high school players excel wearing the newest Nike or Adidas shoes, they become more inclined to purchase a pair for themselves.
In addition to sponsoring youth basketball circuits, these corporations also have partnerships with college athletic departments with similar exclusion principles. For example, when a university signs a partnership with Nike, their athletes must wear Nike apparel exclusively or be subject to punishment from their school.
The corporations anticipate that after wearing their brand exclusively for three or four years, prospects will become more inclined to sign with a university that is partnered with the same brand.
When Brauns first started playing on the Adidas circuit, he quickly noticed a trend about which players seemed to be getting more gear.
"They would definitely give more stuff to the players who were considering going to Adidas schools," Brauns said. "They want to try and [promote] their brand."
In 2017, the top ten high school basketball prospects according to ESPN all played in the Nike EYBL and all signed with schools partnered with Nike. The following year, the top two high school prospects in the Adidas Gauntlet signed with universities that were in business with Adidas.
"From my understanding, the whole reason that they do the circuits is that when players go pro they have a greater incentive to sign with Adidas because Adidas builds a relationship with them," Brauns said.
Despite its growing corruption, AAU offers players seeking college basketball scholarships exposure that is hard to come by during the high school season.
Erika Mundt, West High assistant girls basketball coach, has experienced this type of exposure as both a player and a coach.
"I know I got to play college basketball and go to lots of cool places and meet all kinds of cool people through AAU," Mundt said. "From a coaching perspective, it gives you more opportunities to see kids in a diverse setting."
Matayia Tellis '21 has seen a growth in her recruitment since she started playing AAU basketball for Pure Prep.
"You get better competition [from] going to a big tournament," said Tellis. "Colleges look at those big teams, and then coaches start to look at you."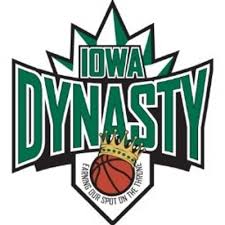 Nate Meints, a paraeducator at West High, runs his own AAU basketball organization called Iowa Dynasty that is not affiliated with any shoe company. Meints feels that the way these companies are operating puts his club at a disadvantage.
"Kids are swayed easily by material stuff like shoes," Meints said. "We've had trouble recruiting players or retaining players in the past."
Meints feels his program offers a more relaxed approach to AAU as opposed to other programs whose main focus is getting players to play Division I basketball.
"Kids play [for Iowa Dynasty] because they want to develop their skills," Meints said. "It just gives them another chance to play basketball in the summer and form friendships with kids from other schools."
Meints and Brauns both made it clear that AAU basketball tends to get a bad reputation and that most of the time players and coaches are involved because they love the game and not to make a profit.
"There's a couple of isolated incidents, a couple of bad apples, but 95% of the coaches sacrificing their time on the weekends are there to help kids," Meints said.
"
There's a couple of isolated incidents, a couple of bad apples, but 95% of the coaches sacrificing their time on the weekends are there to help kids,"
— Nate Meints, Iowa Dynasty director
The NCAA launched a massive investigation into the corruption surrounding AAU programs and college basketball in 2017 but found little evidence to support their accusations. Only ten arrests were made, including two Adidas executives and the head basketball coach at Louisiana State University. Most offenders avoided punishment or were given a feeble slap on the wrist.
Corruption is not going away in a business as profitable as amateur basketball, but players will continue to develop their skills and gain college exposure despite the pressures from corporations and AAU coaches to sign with certain schools or brands.
"I wish it could be pure," Mundt said. "I wish it could just be getting together with your friends and playing some basketball. That would be awesome."
All players and coaches interviewed retain their innocence regarding violation of any NCAA rules.