Defense puts Women of Troy past Dubuque Wahlert
The girls basketball team picked up their eighth win of the season defeating Dubuque Wahlert 61-53 on Jan. 28.
When the students disappoint, the Women of Troy don't.
With Chick-fil-A coupons on the line, it wasn't exactly the student section the team had hoped for, but a solid defensive performance from the girls' basketball team made the trip well worth it for those that did attend. To secure their eighth win of the season the girls' basketball team defeated Dubuque Wahlert 61-53 on Jan. 28.
With the help of a half-court trap and some Wahlert turnovers, the Women of Troy jumped out to an early 10-3 lead in the first quarter. Fast break buckets from Audrey Koch '21 and Matayia Tellis '21 off multiple jumped passes held Wahlert to six points in the first quarter as the team led 24-6. As the Golden Eagles started to claw back with some second-chance points, Tellis and Koch continued to flourish with dribble-drive and three-point shooting to help put West up by 20 with only two minutes left in the half.
After a strong first half, the Women of Troy found themselves with a couple of careless turnovers as Wahlert worked themselves back into the game with two minutes left in the third, trailing West by only seven points, 39-32. With the spark of a Jenna Saunders '21 three-pointer, the girls' basketball team took back the momentum closing out the third quarter up 42-36. Throughout the fourth, Wahlert's half-court pressure defensively didn't faze point guard Meena Tate '23 as West went into the last minute up by ten. Koch led in scoring with 22 points with Tellis right behind again with 18 points to secure their eight-point win over Dubuque Wahlert.
The Women of Troy will need another strong defensive performance as they look to redeem themselves against undefeated City on Friday at West as apart of the girl-boy doubleheader.
About the Writer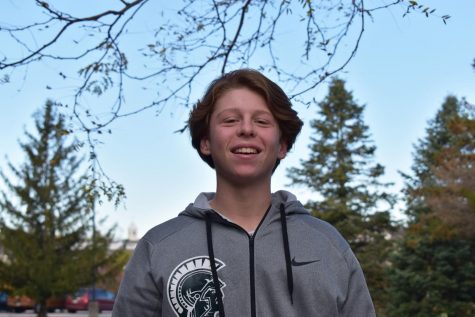 Owen Aanestad, Online Editor-In-Chief
Owen Aanestad is a senior at West. This is his third year on staff working for the online publication as the online editor-in-chief In addition to playing...