The esports report
From their personal experiences to the gaming culture at West High, members of the esports club share about all things gaming.
With the thrill of securing a win in mind, esports members know a thing or two about laser sharp focus. Only the slightest slip-up could cost their team victory. The dreams of many West High gamers became a reality in early 2020 when the long anticipated esports club was created. The club allows prospective gamers to play alongside their classmates and compete against others schools while fine-tuning their talents and love for gaming.
Video games have always been a part of junior Miranda Feng's life. However, upon joining the esports club, her perspective on the validity of spending time gaming has shifted. In the current circumstances, she has found video games to be a comforting way to keep up with her friends in a virtual setting.
"It's kind of different because usually video games have this reputation of being bad for you and a waste of time," Feng said. "[But] I think it has really been a way for me to be able to spend time with friends [and] meet new friends … It's been a way to relax and kind of get away from life for a little bit."
"
I think it has really been a way for me to be able to spend time with friends [and] meet new friends … It's been a way to relax and kind of get away from life for a little bit."
— Miranda Feng '22
For junior Thomas Ham, video games have been a way for him to remotely connect with his friends. 
"I really think that video games are the best way to communicate and do something with friends," Ham said. "You get to have fun conversations and bond with late-night gaming sessions."
While constantly improving his gaming skills is important to Ham, both competitive and noncompetitive games have been an outlet for him throughout the year. 
"Gaming, as a whole, is really my escape. It is my distraction from the awfulness that is 2020," he said. "It makes me happy to get better at games I've been playing for years, while also discovering new ones." 
Feng plays "League of Legends" competitively with the esports club. To play casually with friends, she started a Discord server called West High League. The server has since expanded to include popular games the esports club does not play competitively, such as"Among Us" and "Minecraft."
In January, former Principal Dr. Gregg Shoultz held a meeting to gauge potential interest in the club. Librarian Jill Hofmockel witnessed the meeting from her office. While students had approached her about starting the club before, this was the first time she saw how much support there was for the club within the student body. 
"There was so much excitement in that room, and the kids were so animated," Hofmockel said. "A few days later, maybe the next morning even, [Shoultz] stopped by the library … I said I would help, and then within a couple of days it became 'Okay, you're going to be the sponsor.'"
Hofmockel registered West High with the Iowa High School Esports Association in February. Although it was too late for the team to join the events for the rest of the school year, they were still able to participate in scrimmages. The team also held weekly meetings to prepare for the next school year before the pandemic hit.
Once the logistics of operating during COVID-19 were figured out, the club resumed its meetings using Zoom. For Sofia Wells-Lu '23, the club has been a way to socialize during the absence of in-person school.
"I think that it's really good to connect with people in your school that you wouldn't have met before over something that you enjoy," Wells-Lu said.
While online gaming can be rewarding, in team games, it is not uncommon for some players to be rude to their team or get angry over small mistakes. This kind of behavior is frequently referred to as "toxic" by most players. Wells-Lu has witnessed this behavior firsthand and noticed that it is more common towards girls.
"Sometimes gaming is super toxic, especially when you're a girl," Wells-Lu said. "I don't use voice calls or anything with random people I don't know, but my username is kind of feminine, so people already know [I'm a girl]. I'll notice some people either being extra nice to me because I have a feminine username or some people kind of being extra toxic."
This behavior has been brought to Hofmockel's attention.
"I'm going to talk about it when I see it. It is something that I have put forward in our meetings and in the conversations that we've had, that the expectation is we are a team … You can jab at each other, but it can't cross the line," Hofmockel said. "As a teacher, it's a wonderful opportunity to have a chance to talk to kids about the importance of sportsmanship in this context, or just about kindness in general."
Hofmockel is also working to create a space that is inclusive and encouraging.
"[It's] a place where kids can have an experience that is supportive and that brings people forward that maybe are not the people who would be the quarterback of the football team," Hofmockel said. "It's a chance to be competitive but in a way that is more accessible … I'm going to take whoever wants to come and be a part of this."
"
It's a chance to be competitive but in a way that is more accessible … I'm going to take whoever wants to come and be a part of this."
— Jill Hofmockel, Club Sponsor
This competitive atmosphere and team-based approach, similar to that of traditional athletics, is what drew Joseph Larimore '22, the "Overwatch" team captain, into gaming.
"I like the fact that gaming is team-based, where you can work with other people. It's just like sports, but you have more control of what you're doing," Larimore said. "You don't need to be athletic to be good at gaming."
The esports club gives members an opportunity to participate in a wide range of games that utilize different skill sets.
"'Overwatch' is a first-person shooter game, which involves a lot of strategy," Larimore said. "Then you have 'Rocket League,' where you drive rocket cars and play soccer. They're two very different games, and I think there's a lot for everyone." 
After a long wait, the club finally attended its first Iowa High School Esports Association competition for "Overwatch" Dec. 8. For some club members, this was the first of many competitions they will attend in their prospective gaming careers. In 2019, professional players won over $200 million through various tournaments. Feng sees the field's growth as promising for competitive players.
"The professional esports industry is growing really fast. There's a lot more people who are interested, and a lot of money making opportunities are in that field," Feng said. "I think it's definitely not something to be ignored by people that are interested."
Tyler Severt '23 is one individual taking advantage of these new gaming opportunities.
"I definitely think that I might go for a scholarship in esports," he said. "There's a bunch of websites … [where] you can sign up for tournaments [which can] help you get noticed by colleges."
Severt has previously competed in "Fortnite" tournaments and has considered participating in "Call of Duty" tournaments.
"Playing competitively is something different. There's just some feeling I can't really explain," Severt said. "It just feels so much more rewarding, getting that win."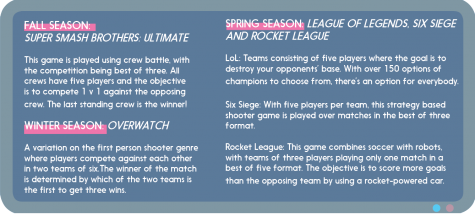 Leave a Comment
Donate to West Side Story
Your donation will support the student journalists of West High School. Your contribution will allow us to purchase Scholarship Yearbooks, newsroom equipment and cover our annual website hosting costs.
About the Contributors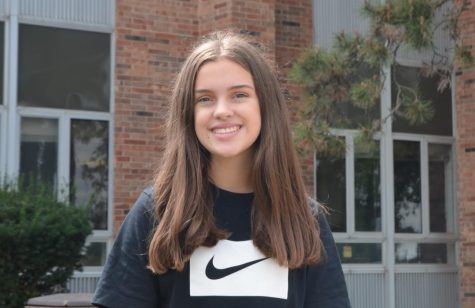 Caroline Chandler, Assistant Sports Editor
Caroline Chandler is a senior at West High. This is her second year on staff as the print assistant sports editor. When you can't find her on the tennis...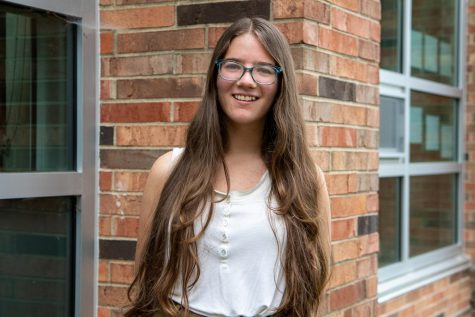 Rosemary Timmer-Hackert, Print Opinion Editor
(she/they) Rosemary is a senior at West High. While this is her third year on staff, it is her first year as the print opinion editor. When she is not...