January news briefs
WSS breaks down news from the past month.
COVID-19
The U.S. surpassed 25 million COVID-19 cases on Jan. 24 and 400,000 deaths on Jan. 19. Republicans in the Iowa legislature voted on Jan. 28 to force the school district to offer parents the option to choose 100 percent in person classes. Gov. Kim Reynolds is expected to sign the bill as early as Jan. 29. The bill would go into effect on Feb. 15. Details of how ICCSD will proceed are still to come. 
COVID-19 vaccine
The Johnson & Johnson COVID-19 vaccine was shown to be 66 percent effective in preventing moderate and severe disease but 85 percent effective against severe disease. Experts shared that this vaccine would be useful in reducing strain on health care systems and prevent hospitalization.
Biden administration
President Joe Biden nominated Merrick Garland as his attorney general. Garland previously served as a judge on the federal appeals court in D.C. 
President Joe Biden's emergency spending package of $1.9 trillion includes $1,400 per person stimulus checks, unemployment insurance, a larger child tax credit, and assistance to state governments.
The series of executive orders and memorandums signed by Biden included rejoining the Paris Agreement on climate change, ending the ban on U.S. entry from majority-Muslim countries, requiring mask-wearing on federal property, incorporating undocumented immigrants into the census, banning discrimination on the basis of gender identity or sexual orientation and pausing federal student loan payments.
Certifying the election
In a letter to lawmakers earlier this year, former Vice President Pence refused Trump's view that he could reject electoral college votes from states won by President Biden. "My oath to support and defend the Constitution constrains me from claiming unilateral authority to determine which electoral votes should be counted and which should be not," Pence stated in the letter.
Attack on the capitol
Encouraged by Trump, thousands of his supporters gathered in Washington, D.C. in support of his claim that the 2020 election had been "stolen" from him. These mobs demanded that former Vice President Mike Pence and Congress reject President Biden's victory. The rioters vandalized and looted the capitol for hours. Many then started to assault capitol police officers and reporters, erecting gallows on the Capitol grounds, and attempting to locate lawmakers to take hostage and potentially harm. They pushed past police who were trying to block them from entering the U.S. Capitol as senators inside debated the certification of the presidential election. At least a dozen breached security and successfully entered the building. Smoke explosives were deployed to halt the crowds, but demonstrators managed to push the police line up the steps on the east side of the Capitol. A small group broke into the building. The joint session of Congress came to a stop as the members of congress evacuated. Trump resisted the deployment of the National Guard initially, but they were activated by Pence as chaos unfolded inside the U.S. Capitol. Five people lost their lives to this attack, including capitol police officer Brian Sicknick. Dozens more suffered injuries.
Georgia phone call
Earlier this month, recordings of a phone call were released where former president Trump asked Georgia Secretary of State, Brad Raffensperger, to overturn his defeat. Throughout the call, Raffensperger and his office's general counsel rejected his assertions. 
Inauguration
Following a divisive election, the theme of President Biden's inauguration was "America United". On Jan. 20, Kamala Harris was officially sworn in as vice president of the United States of America. She is the first woman, Black American and South Asian American to take the vice-presidential oath of office. Joseph R. Biden Jr. was sworn in as the 46th president of the United States, promising to restore "the soul of America" and pleading for unity in his inaugural address. Amanda Gorman also became the youngest poet to participate in a presidential inauguration. 
Impeachment
House Democrats formally introduced an article of impeachment on Monday, Jan. 11, charging Trump with "incitement of insurrection." Republican Rep. Liz Cheneu, the third-ranking member of the House Republican leadership, stated that she will vote to impeach Trump after he incited a riot in the U.S. Capitol. The house voted on Jan. 13 to impeach former president Trump a second time, on a charge of "inciting violence against the U.S. government. However, over 40 senators believed the impeachment trial was unconstitutional.
Georgia runoff election
Democratic candidates Raphael Warnock and Jon Ossoff won the Senate special runoff election in Georgia. This allowed Democrats to claim the U.S. Senate majority. This race could reshape the first two years of President Biden's term by giving Democrats a clearer path to enacting their legislative priorities. Democrats officially claimed control of the Senate as Vice President Harris swore in three new Democratic senators on Jan. 20.
Election
Following the attempted insurrection in D.C., members of Congress finally affirmed Biden's victory in the 2020 election. Several GOP Senators had planned to object to the electoral college votes, but these challenges failed. Pence declared Biden the winner of the 2020 presidential election on Jan. 7.
Trump social media ban
Due to the violence in Washington, Twitter permanently suspended former President Trump "due to the risk of further incitement of violence." Facebook banned Trump indefinitely. 
About the Contributor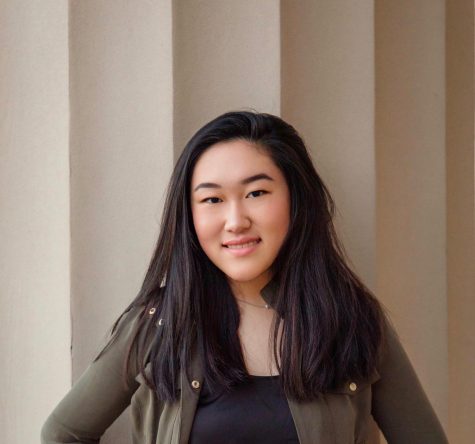 Maggie Huang, Online News Editor
(she/her) Maggie Huang is a senior at West, and this is her first year on staff. She is a news editor for the web publication. In her free time, she enjoys...