Yolked: Cartoon foods
Foods in TV shows and cartoons are almost always 'sell-your-soul-for-a-taste' worthy. In the second episode of Yolked, a few of these delicacies are made real.
Oh, the limits of real life… namely not being able to eat the mouth-watering foods from TV shows or cartoons. Not to worry, Alaina Greenlee '23 is here to save the day and make a few of the world's favorite foods from some popular shows and movies. Spongebob's Krabby patties, bacon pancakes from Adventure Time, Zeke's 'perfect' crème brûlée from High School Musical, you name it, it's been made in the second episode of Yolked.
About the Contributor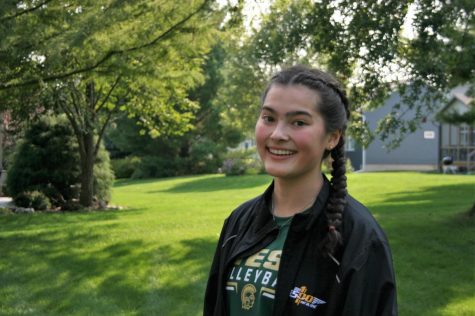 Alaina Greenlee, Videographer
Alaina Greenlee is a sophomore at West. This is her first year on staff as a videographer. In her free time, she enjoys playing volleyball and reading...