50 years later
With the 50 year anniversary of Title IX, find out if gender equality exists in and outside of West High.
Everyone knows about Title IX, the mandate that all federally assisted schools must provide equal access and financial assistance to girl's and boy's sports, but the enforcement of Title IX doesn't necessarily mean social equality. Title IX was signed into law as part of the Education Amendments of 1972. Now, 50 years later women's sports are still undervalued and underrepresented.
While things like equipment, the sharing of gyms and ticket prices are about equal across both genders' sports at West, opportunities and crowd sizes are not.
Anna Prouty '23, a varsity basketball player, notices the difference between the crowds in basketball games. She noted that when there is a doubleheader, more people tend to come in when the boy's game is going to start.
"A lot of people don't show up 'till the end of our game to watch the boys' game, even though we have a better record," said Prouty. "That obviously feels like it's sex-related."
"
A lot of people don't show up 'till the end of our game to watch the boys' game, even though we have a better record. That obviously feels like it's sex-related.
— Anna Prouty '23
Sylvia Broffitt '26, a female wrestler noticed crowd sizes as well but pointed out that there are more boys in wrestling so naturally there are going to be more fans.
"There's also more boys competing. There's more families that are coming to see them," said Broffitt.
However, this year the girls basketball team had a .696 win percentage compared to .522 for the boy's team. West High students and fans should make an effort to cheer on the girls because they put the same amount of energy into preparing and competing.
Prouty also pointed out the disparities online regarding women's sports like basketball. Though these comments are directed at the WNBA, not high school, it's discouraging to see these remarks.
"Whenever ESPN or Sports Center post something for WNBA players, all the comments are questioning their abilities or saying [that] they don't know who it is," said Prouty.
The pay, ticket prices and coverage of female athletes and events are one issue, but another is respect. Female athletes do not get the same respect and opportunities as their male counterparts.
One such example is the fact that the girl's competitions, like track and cross country events, wrestling matches and basketball games are before the boy's events. The girls are the "warmup," and the boys provide the "main show." This is ridiculous when in many cases women have better records than men.
To combat this issue, the games should be coordinated so that every other year or game (whichever is logistically easier), the men play before the women and vice versa.
Additionally, even with the establishment of girl's wrestling in Iowa, there haven't been as many opportunities for the girls to compete as the boys. For instance, the girl's meet at Highland High School started at 4:30 p.m. and ended past 11 p.m. There were almost 200 participants which is encouraging for the sport of wrestling, however, this was likely due to the fact that these girls didn't have other opportunities to compete according to Mike Mettenburg, the girls' wrestling assistant coach.
"It's like every girl's team on the eastern side of Iowa went to this tournament," said Mettenburg. "There aren't as many established wrestling [tournaments] or opportunities for girls."
Many tournaments in the state have been around for decades, but they haven't changed to accommodate girls' wrestling. As a result, when the tournaments do have female divisions, the girls are usually added as an afterthought.
"If all of a sudden, next year there's always options, or every year there get to be more and more options, because I think [if not] that's an equity issue," Mettenburg said.
Though this is frustrating, Mettenburg is optimistic for the future because as girl's wrestling grows, more opportunities will likely open up. New girls-only wrestling tournaments will be established, leading to more equality across the sport.
Iowa was in fact ready for girl's wrestling. #IowaGirl pic.twitter.com/kxEaoyRymE

— Iowa City Area Sports Commission (@ICAreaSportsCo) February 2, 2023
However, this does not eliminate the fact that girls' matches are before the boys or that the girls state wrestling tournament was held in a smaller arena than the boys. It is understandable the tournament was at Xtream Arena because of its first year, but it sold out. Next year, they could move to a larger venue like the Wells Fargo Arena where the boys compete.
Though there is more to be done, women's sports have a bright future. ESPN reported that the 2022 Division I Women's Basketball Championship was the "most watched [women's basketball] season finale in nearly two decades." There was a 30 percent increase in viewership from 2019 and the championships drew 4.85 million viewers.
Additionally, in the 2021-22 season, the average attendance for the Iowa Men's basketball team was 10,963 said the Cedar Rapids Gazette. The 2022-23 Women's team averaged 10,705 people in attendance according to The Athletic. It sets the record for the highest average attendance in the BIG 10, beating the University of Wisconsin's 1997-98 record. Though it's not the same, it's pretty darn close, indicating consumers want to watch women's basketball.
With the expansion of the Name, Image and Likeness, female athletes are getting opportunities to generate revenue. Football and men's basketball players have more deals than women's basketball, but women's volleyball and softball rank higher than baseball according to CNBC. Women are sneaking up to men in terms of popularity and it will be exciting to see what will happen in the future. Meanwhile, sports fans should attend female athletic events and tune in to watch competitions.
Leave a Comment
Donate to West Side Story
Your donation will support the student journalists of West High School. Your contribution will allow us to purchase Scholarship Yearbooks, newsroom equipment and cover our annual website hosting costs.
About the Contributors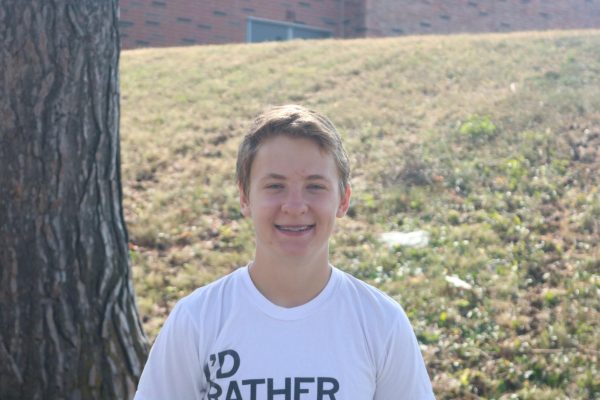 Yaya Orszula, Sports Editor
(she/her) Yaya is a senior and this is her second year on staff. She is the sports editor and enjoys running cross country and track, making bracelets...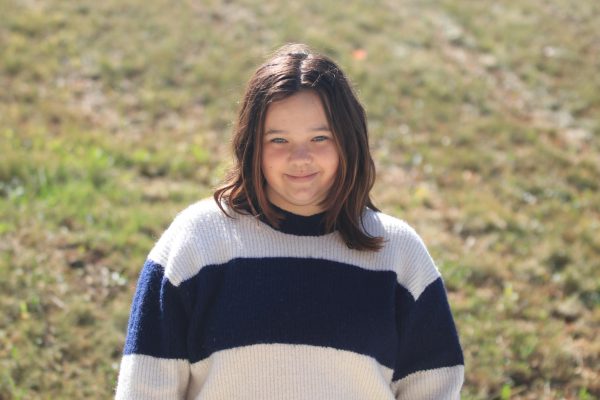 Zoe Smith, Editor-in-Chief
(she/her) Zoe Smith is a senior and entering her third and final year on staff. She is so excited to be this year's Web Editor-in-Chief. Although you can...