On and off the field
David Rosenthal, West High Spanish teacher and girls soccer coach of 23 years, wins national award as coaching recognition.
Girls soccer season at West High is right around the corner. Last year, the team made it to the state tournament with David Rosenthal as head coach.
Rosenthal has been included in the national top 23 coaches in 2017. The National Federation of State High School Associations (NFHS) hand picks 23 high school coaches around the USA each year.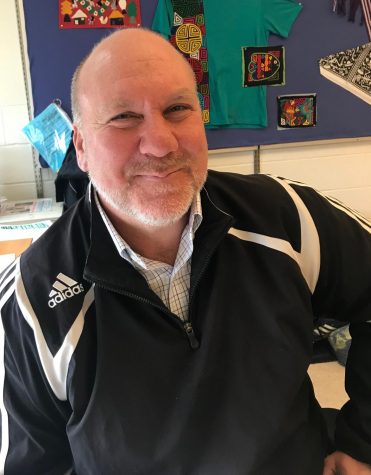 If not found on the soccer fields behind West High, Rosenthal can be found surrounded by desks teaching Spanish classes. Rosenthal's first teaching job was at a small high school in Maryland, where he was also exposed to coaching girls athletics. As the only Spanish teacher at the school, he taught up to four Spanish levels, coached girls soccer and basketball and even drove the school bus.
Rosenthal believes that coaching and teaching are directly correlated. In both, he helps students work together to reach a common goal. In soccer, the common objective is to score, and in Spanish class it could be anything from conquering a verb tense to learning vocabulary, and culture. While Rosenthal enjoys teaching, coaching has also been a large part of his life.
"One of the things I like the most is being able to work with students outside of the normal classroom setting," said Rosenthal. "Helping players figure out what they like the most about the game and how to work together to get a common goal I think that's probably [one] of my favorite things."
Rosenthal believes the NFHS award serves not only as recognition for him as a coach, but also as well-deserved recognition for girls athletics.
"
"One of the things I like the most is being able to work with students outside of the normal classroom setting"
— David Rosenthal
"[This award recognizes] girls sports …. We have dedicated people that are involved in [girls sports] and we have dedicated athletes … and their parents and the programs that are involved in that and I would love to see us try and recognize [girls athletics]. As my wife said, Title Nine was great for equity with athletes and it's gotten a lot better as a result of it, but we really want to see Title Nine with the media as well. Just to get us more recognition of what the female athletes do because they work just as hard, if not harder than the male athletes and we have to be willing to recognize those programs and those athletes just as much," said Rosenthal.
Personally, the award is recognition of his dedication to being a coach. "Here I am from Iowa putting a lot of time and effort into learning my trade and coaching for a long time. I think that's a nice recognition, but I also think […] I am the visible tip of the iceberg, I happen to be in a head coaching position at a wonderful high school with wonderful facilities, wonderful support around me, I happen to be part of a Iowa City culture that embraces club soccer, that loves club soccer."
Leave a Comment
About the Contributor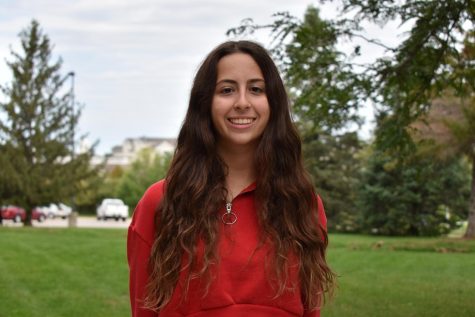 Carmela Cohen Suarez, Entertainment Editor
Carmela Cohen Suarez is a senior at West high and this is her third year on the West Side Story. She is the online Copy Editor and Entertainment Editor....