Head in the SoundCloud
West students have begun experimenting with the popular music platform, SoundCloud, to showcase their rap talent.
Disclaimer: some of the songs embedded in this article contain profane lyrics.
Drake, Kanye West, Eminem: these are the names that come to mind when one thinks of "rap." But, over the past few years, a new generation of homegrown hip-hop artists have risen onto the scene. They are known as SoundCloud rappers.
SoundCloud is a free-to-use audio distribution website that has fostered the success of prominent artists such as Billie Eilish and Post Malone. More recently, the site has morphed into a platform largely used by amateur rappers to exhibit their work. The accessibility of the website has made SoundCloud especially attractive to students, with West garnering its own group of these aspiring artists.
Miguel Cohen-Suarez '22, also known as "Lil' Income," began posting tracks to SoundCloud after finding it to be the simplest medium for him to showcase his music.
"SoundCloud is a great platform because it's totally free and you don't have to start off with connections or a big name to make it," he said.
Cohen-Suarez posted his first track to SoundCloud 10 months ago after some experimentation with the production process.
"My first real track on SoundCloud was a song called 'Waterfall.' I don't really like the song, but it has significance to me because it was my first one," Cohen-Suarez said. "A lot of people told me that they couldn't hear my voice on the song, which was really good for me because it taught me how I could improve on SoundCloud and with my editing."
After applying the feedback from his initial tracks, Cohen-Suarez now has an audience of around 700 listeners per track, and produces music at home on a bi-weekly basis. As is common among SoundCloud rappers, he often finds background tracks for his music on YouTube, and uses an audio editing software called Maschine to perfect his songs.
"I try to make a song whenever I'm bored because it's just a great way to pass the time," he said. "I usually end up making one around every two weeks. If I'm being pretty productive I can make two or three in one night, but it just depends."
Tori Cooper '22 had similarly humble beginnings. She produced her first track in the recording room of Northwest Junior High's library.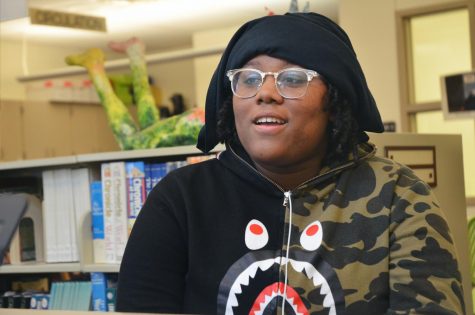 "I was going to be the ghostwriter and my friend was going to rap because he had the better voice," Cooper said. "Then we made our first song. It's trash but back then we all thought it was great."
She has since taken her act solo, going by the alias "Trappin' Tori." Unlike Cohen-Suarez, Cooper records her tracks in a more professional manner. She visits the United Action for Youth's music studio on a weekly basis to record her raps.
The inspiration behind her lyrics comes largely from her family and her personal experiences.
"[The lyrics] all come from myself and my brothers who all rap and stuff," she said. "I look up to them for my rapping or try to find my own creativity."
An important facet of both Cohen-Suarez and Cooper's art is collaboration. Six months ago, the two rappers worked together on a track called "ROLF !"
"Whenever I get a studio date I always try and inform other people and see if anyone feels like rapping or bring my friends to rap with me," Cooper said.
Collaborating with other artists also helps smaller rappers gain publicity. Both parties generally use Snapchat and Instagram stories to direct followers to new tracks as they're posted.
Gary Chen '22 made the decision to create an account on SoundCloud in 7th grade after hearing professional rappers in the media.
"I heard a lot of rap all over the radio when I was young. I caught a lot of it just by talking to other people." he said. "That kind of inspired me try it out, and I went from there."
Chen's experiences with SoundCloud have been touch and go, with his first track seeing little success.
"My first song didn't do so well," he said. "After that, I kind of forgot about it for a while. I tried again in 8th grade when I released my song 'Vibes' and it got 800 views. Then everything took off."
As is a trend among high school rappers, Chen's lyrics center largely around what he refers to as "generic topics."
"Most of [my lyrics] are about basically what every rapper in modern society talks about; money, guns, those kind of things."
Despite their varying levels of success within the platform, the consensus among the three rappers is that SoundCloud has been an ideal medium for them to hone their skills.
"
"I have definitely seen improvement. My lyricism, I feel, has improved. I've learned better ways to edit the sound so that it sounds more crisp and more appealing and just having experience has allowed me to be my own teacher.
— Miguel Cohen-Suarez '22
"I have definitely seen improvement," Cohen-Suarez said. "My lyricism, I feel, has improved. I've learned better ways to edit the sound so that it sounds more crisp and more appealing and just having experience has allowed me to be my own teacher."
"In my first track the sound quality just wasn't great and you could hear people in the back talking," Cooper said. "It was just kind of off beat and the lyrics don't really match with the beat. I think I'm better now."
And, when it comes down to it, the rappers' main goal is simply to create music that people enjoy.
"My target audience is really just my peers," Cohen-Suarez said. "I wanna create something that my friends can have fun listening to."
Leave a Comment
Donate to West Side Story
Your donation will support the student journalists of West High School. Your contribution will allow us to purchase Scholarship Yearbooks, newsroom equipment and cover our annual website hosting costs.
About the Contributors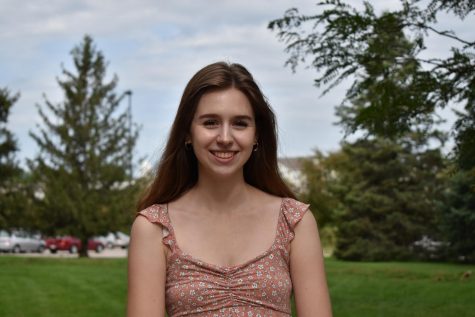 Alex Carlon, Online Editor-in-Chief
(she/her) Alex Carlon is a senior at West High and editor-in-chief of the web publication. When she's not helping out on the website she can be found playing...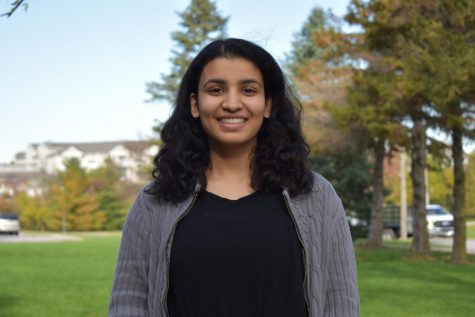 Aditi Borde, Photo Editor
Aditi Borde is a junior at West High. This is her second year on staff and she is the photo editor and social media editor. Outside of the newsroom, Aditi...