Boys basketball comes up short against Washington
Steve Bergman's squad fell to Cedar Rapids Washington 55-57 for the first time since 2011 on Feb. 16.
Coming off one of their biggest wins of the year on Saturday against a highly ranked Liberty team, the Trojans were looking to stay hot and come up with a win at home against the 11-7 Warriors.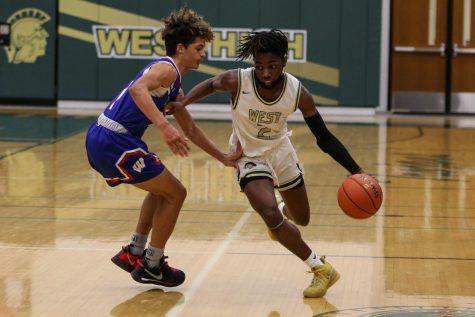 Cedar Rapids Washington hasn't taken down the Trojans since 2011. That was until tonight when the boys basketball team struggled to capitalize late and fell to the Warriors 55-57 for their seventh loss of the year.
Freshman Kareem Earl helped the Trojans get into a much-needed offensive rhythm early on after he knocked down a floater and corner three to tie it up at eight with 4:51 left in the first. Back-to-back buckets from Christian Barnes '22 including a step-back three gave West a 13-10 lead with two minutes left in the first. Bergman's squad, after a spell of not being able to knock down shots for the past couple of weeks, started to look like it was fading away as the Trojans went into the second up 17-14.
West's two-minute scoring drought to start the second ended with a Grahm Goering '21 transition layup to put the Trojans up one with 5:56 left in the half. Bergman's high low offense got Earl open for another three which he knocked down to make up a fraction of his eight first-half points. Pete Moe '22 converted from beyond the arc a couple of positions later to help extend the Trojans' lead to seven and force a Warrior timeout. West went into the half up 29-25.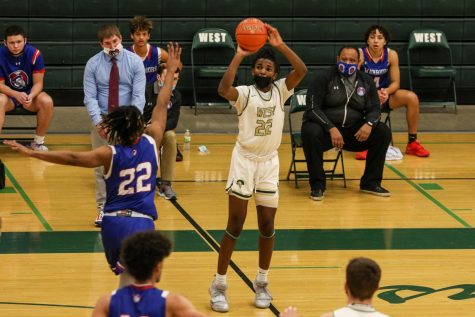 Savion Taylor '23 helped extend West's lead to start the third quarter with a corner three set up by some great ball movement to put the Trojans up 32-27 with 6:44 left in the third. Earl continued to add to his total on the night with back-to-back threes to extend the Trojans lead to six. Barnes made his way past a handful of Warrior defenders for an easy lay-in with only a minute left in the third.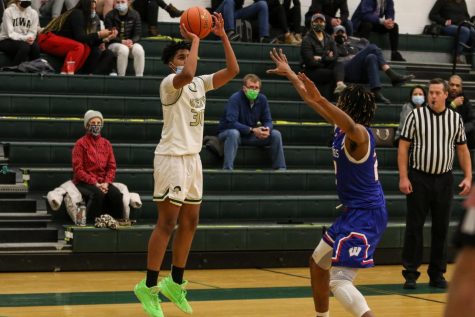 Washington took advantage of some mismatches off of screens to close in on the West's lead heading into the fourth the Trojans led 43-40.
Moe drifted off a pick and roll for Goering to find him open for three to give the Trojans one of their biggest leads of the fourth quarter 51-47 with 4:45 left in the game. Washington's leading scorer didn't see much of the court due to an injury until he got one to fall in the lane over Goering to tie it up at 51 with 3:41 left.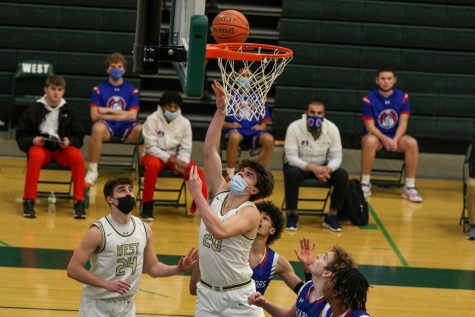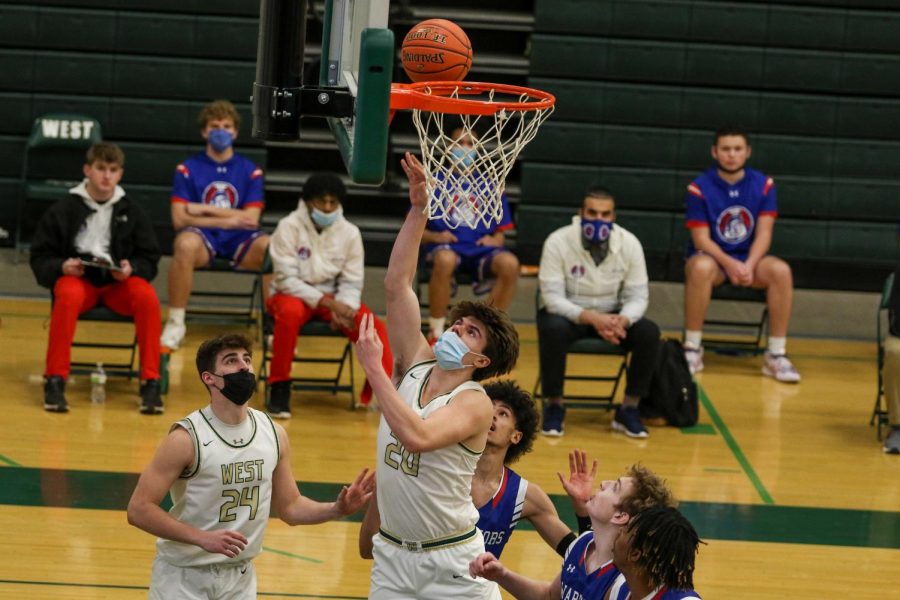 After some free throws put the Warriors up by one with 33.9 seconds left, the Trojans had their chance for the last shot. But, Moe was fouled and the Trojans' inbounds play went south when Goering couldn't convert from close in. Down two with 10.3 left West had another chance at the game after Washington missed a free throw on the other end but rushed their way into a shot resulting in an airball. Moe led the team in scoring with 19 points and right behind him Earl finished with 16. It wasn't enough as the Trojans fell 55-57.
The boys basketball team will be back in action on Thursday, Feb. 18 at Western Dubuque in their last regular-season game of the year.