School board recap: 2/23/21
On Feb. 23, the ICCSD school board discussed updates regarding the return to learn program, the plan to vaccinate teachers, how they're working towards equality, current enrollment and district finances. 
The Feb. 23 ICCSD school board meeting provided updates and information about a variety of district endeavors. In case you missed it, here are some of the major points.
Return to learn:
Because of an increase in anticipated vaccines to be provided to schools, by Friday, Feb. 26 all willing teachers and staff members, including substitute teachers who work consistently, will have received the first dose of the COVID-19 vaccine. The current projection for when teachers and staff will have received the second dose is by Mar. 26.
Since the move to a 100% in-person model, the school board has been reviewing new CDC guidelines and updating the return-to-learn guide in order to make sure ICCSD protocols fit them as well as possible. Social distancing has been the most difficult guideline for the district to comply with, and keeping six feet between students is not always possible. But principals and administrators are working to use every available space as effectively as possible. 
Equality update:
Currently, there is a cross-department work-group looking at culturally responsive teaching strategies and looking for biases in language. They are also working to prevent office referrals and suspensions and developing culturally responsive teaching strategies and restorative practices. Monday, Feb. 22 was the seventh meeting of 10 total set to occur. The final draft will be finished in March and will be brought to the school board in April. 
Additionally, there was another work-group meeting specifically concerning finding more culturally responsive materials for social studies classes. By evaluating survey results, AP test scores, enrollment figures and Iowa Core Social Studies standards, the team is working to find strengths and limitations in social studies programs and curricula across the district. Their finalized plan will be decided upon at their next meeting in March and, if approved, will be put into action sometime this spring or summer. Another group is working with United Action for Youth to teach a more inclusive health curriculum.
Budget adjustment:
This year has seen a decrease in the number of students enrolled in public schools in our district as well as across Iowa. During the 2020-2021 school year, there were around 6,000 fewer students enrolled in public schools across the state of Iowa when compared to enrollment last year. Of the top 25 states in terms of enrollment, only three had increased enrollment compared to last year. This occurred because many students transferred to private schools or were homeschooled due to the pandemic. 
The amount of funding public schools receive from the state is based on the number of students enrolled in the school as of Oct. 1. Because of the significant decrease in students, public schools are receiving less funding, which has led to a $640,000 deficit in the district budget. 
In order to solve this, the school board voted unanimously to introduce a new budget guarantee that raises property taxes 8 cents per $1,000 valuation that the state has allowed for the fiscal year 2021. Tax increases have been approved for 130-140 districts across the state. 
The school board anticipates that this decrease in enrollment will recover, although when and by how much is hard to predict. Not knowing how many students there will be next year also makes staffing for next year, which is to be finalized on Aug. 23, 2021, difficult. Since the beginning of the year, about 60 new students have come to the district, although it is unclear whether or not this increase is consistent with typical growth through the school year. 
About the Writer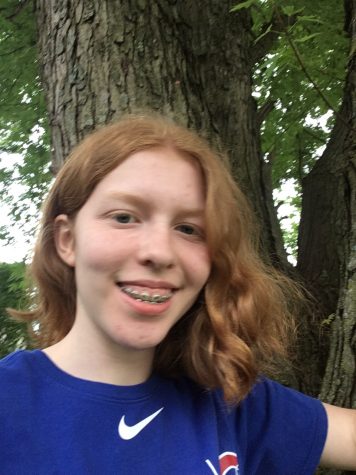 Vivian Polgreen, Reporter
Vivian is currently a 10th grader at West High and this is her first year as a reporter. She enjoys Harry Potter, Star Wars, and Lord of the Rings.