Which Wonka
In a world of pure imagination, fans surely did not expect a prequel to the famous children's novel, "Charlie and the Chocolate Factory." But here movie connoisseurs are.
There are two types of people in this world. One prefers the 1971 film, "Willy Wonka and the Chocolate Factory" starring Gene Wilder, while the other prefers the 2005 version, "Charlie and the Chocolate Factory" starring Johnny Depp. Now, a third Wonka will be coming into the mix. 
It has been recently announced that the filming of "Wonka", the upcoming prequel following the life of Willy Wonka, the character from the beloved 1964 children's story by Roald Dahl, "Charlie and the Chocolate Factory," is finally in the making. Directed by Paul King and starring Timothéee Chalamet, playing the titular character of Willy Wonka, this project is sure to catch the attention of more than a few fans. 
Unfortunately, it'll have to wait since the film is only set to debut in theaters on March 17, 2023, so fans still have a long way to go. But there is still plenty to talk about until then. So far, the rest of the cast has been revealed to be Rowan Atkinson, Sally Hawkins, Olivia Colman, Jim Carter, Keegan-Michael Key, Olivia Mathew Baynton, Tom Davis, Simon Farnaby, Matt Lucas, and Ellie White. Their roles are yet to be revealed. 
One of the biggest surprises the project has had to offer is that while details of the plot remain unknown, it has been confirmed to follow the life of a young Willy Wonka. The prequel will be set up to be a musical with an original soundtrack written by Neil Hannon, from the band, Divine Comedy. It's a perplexing thought, despite both the 1971 and 2005 film adaptations also being deemed as "musicals"(the 2005 version less so), most likely due to the fact that this is a chance for us to see the musical skills of Oscar-nominated actor, Timothée Chalamet. 
Of course, this isn't the first time someone has had the idea of giving the famous eccentric chocolatier a backstory. In Tim Burton's 2005 adaptation, a small side story was included with the plot, involving Willy Wonka coming from a strict household, raised by the most renowned dentist in town, Wilbur Wonka. The story went on to reveal that Wonka was pushed to run away from home after growing a love for candy-making, heavily disapproved of by his father, and eventually building up his factory to what it is known today. It gave the classic children's character interesting depth, giving reason to Willy Wonka's odd personality and also emphasized the message of the importance of family. 
This lesson slightly strays from the original book where the main theme was about how the good will eventually be rewarded; shown from how the story discerns the naughty children, who only focused on their own wants, from Charlie, the good kid who remained patient and respectful until the very end. The 1971 version does better in that sense, as it also followed this message.
So what lesson will come forth from the prequel? According to Timothée Chalamet, "It's not mining the darker emotions in life. It's a celebration of being off-center and of being okay with the weirder parts of you that don't quite fit in" when being asked for further details on the film during an interview with Time magazine. So movie connoisseurs can presume from this that "Wonka" will feature lessons about being true to yourself or embracing one's differences. 
This also departs from the original theme, but it's understandable considering this is an origin story for Willy Wonka, the peculiar genius, and not Charlie Bucket, the golden child. So this message might fit better to the plot, depending on what it is exactly. 
There are many unknowns when it comes to this prequel, and it's a big risk considering that it has to live up to two classic children's films. Fans will most definitely be walking into theatres with high expectations, especially when it comes to the titular character, Willy Wonka. But what are they looking for in the actor's portrayal, exactly? What specific characteristics would classify a true Wonka?
Both Gene Wilder and Johnny Depp brought their unique spin on the character. Wilder brings the more classic elements to Wonka, with his whimsical charm and witty humour, in the element of making Wonka seem more like a fantastical fairytale, Wilder absolutely nails it. He plays the role slightly more toned-down compared to the original book, giving Wonka a more adult persona but still remains as one of Wilder's more defining roles, memorable to all those who knew him. Watching him on screen, viewers begin to wonder if there is more madness behind that cheerful facade, which really was what Roald Dahl aimed for in his writing. 
But on the other hand, Depp makes Wonka feel more relatable. And whether this improves the role really depends on preference. In a way, Depp makes Wonka out to be more understandable in a "millenial-sense". He is awkward and detached, embraces his childishness for inspiration, anti-social, and his snarky one-liners for sure pull a few snickers from the crowd. Compared to Wilder, Depp's interpretation of Wonka is more human, and there is no doubt that there is a certain darkness lurking, like the cavity that forms after too much candy. 
Either way, both actors performed beautifully, bringing the beloved role to life. It is easy to believe that whenever somebody reads the book now, they'll most likely be imagining Willy Wonka as one of the two, maybe even switching between them as they read through the pages. The question is whether Chalamet is capable of doing the same. Known for more mature and sensitive roles such as in the films "Lady Bird " or "Call Me By Your Name", playing Wonka may take Chalamet into unfamiliar territory acting-wise, especially since it also involves singing and dancing. But fortunately for him, since "Wonka" won't be following the original story, there will be more wriggle room to what he can bring to the character. Especially considering he'll be playing a young Willy Wonka instead, who could arguably be completely different than his adult self. 
In an era where sequels and prequels have become their own separate genre, and Hollywood refuses to put some franchises to rest, most certainly the announcement of the production of "Wonka" has conjured up several long-winded sighs and eyerolls.  But when it comes to movies, anything is possible, even bringing back the love for a fanciful candy genius.
Leave a Comment
Donate to West Side Story
Your donation will support the student journalists of West High School. Your contribution will allow us to purchase Scholarship Yearbooks, newsroom equipment and cover our annual website hosting costs.
About the Contributor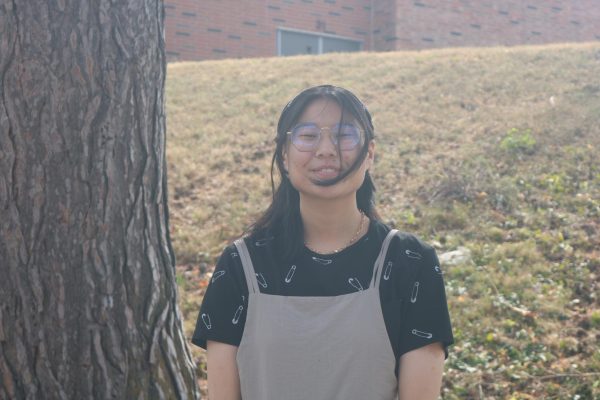 Nicole Lee, Opinion Editor
(she/her) Nicole is a senior and in her third year on staff and second year as opinion editor. You can usually spot her walking down the hall wearing her...