Girls basketball 2021-2022 season preview
West High's girls basketball team breaks down their upcoming season.
Last year's sports seasons were like no other and brought unprecedented challenges. Now, as COVID-19 numbers become more manageable, athletes are hoping for a normal season. With players coming out of injury and a high amount of underclassmen the 2021-22 girls basketball season will be one to watch. 


This will be Head Coach BJ Mayer's 15th season coaching basketball for the Trojans. Mayer is hopeful for the coming season and expects to see growth from his team. This began with hard work during the offseason. "I'm excited for all of our kids. I think they've worked hard in the offseason," said Mayer. "They put in the time, you know, playing and getting better working on their game."  
Mayer highlighted the new opportunities for certain players, talking about new leadership roles and the opportunity to step forward. "I'm excited to see how they'll gel because they'll all be in new roles. You know, we're gonna have to have some different kids lead that haven't had that opportunity to lead and some kids will have to score where they haven't had to score."
Mayer alluded to another factor that will make this season interesting: a large number of young players. This is something that senior and top returning scorer Emma Ingersoll-Weng has noticed as well. "I think with our new young team, it's gonna be hard to get past where we were last year," Ingersoll-Weng said, "But I think we'll still be pretty good."
Ingersoll-Weng believes that these new players have also helped curate a welcoming environment. "It's a pretty new young team. So we're a lot closer compared to last year," said Ingersoll-Weng. The off-season work put in has helped this bond and create team chemistry, as well as improving communication. The senior recognized that with youth comes a lack of experience, but hopes that these Trojans can surpass where they were last season. Ingersoll-Weng singled out a rising player to watch, Lucy Wolf '24.
Wolf hopes to give her team all that she has. "I would just like to be consistent on the basketball floor and motivate my teammates as much as I can," said Wolf. Wolf believes this will be a strong team despite the lack of height. 
"I think we'll be a fast-paced team and we'll just try to like run out everyone because we don't really have many tall people. We're not a big team. So we just need to beat everyone on the floor," said Wolf. 
Third-year varsity player Meena Tate '23 is expected to make an impact as a leading scorer. As one of the taller players and is one of few returners, Tate is feeling the pressure to perform. "I think being more of a team leader. Definitely score more because, you know, like with Audrey [Audrey Koch '21] gone we're missing a lot of our scoring and I think all the coaches, they've talked to me and they really are looking to me to really step up and I think that'll be challenging but something I'll try to get a hold of," said Tate. 
Tate has her eyes on the horizon this season. Her personal goals include stepping into a leadership position and scoring more. Her goals for the team are much bigger. "I definitely want to make it state. That's like a really big goal. I also want to like I think it'd be really cool if we won the MVC or win our like, the division of the MVC, definitely beating City and Liberty. Those are a must," said Tate. 
Another junior, Carolyn Pierce, excites not only Mayer but her teammates as well. Making her varsity debut after being injured in her freshman and sophomore seasons, Pierce is excited to be back on the court. When asked about her preparations for her comeback season Pierce said, "I've been practicing every single day doing training sessions by myself. And yeah, just spending time with the team and bonding." 
Pierce isn't the only player making a comeback this year, senior Avery Vest is back on the court after being out her junior season. "She'll be back in full force this year," said Mayer when explaining his excitement for Vest's return. "We have a good, what's it called, like bond? I don't know their chemistry. Like we play a lot of open gyms and stuff and these are open gyms in fall league and stuff and so we have good chemistry because of that," Vest said.
This team is full of young players, good leaders, and fresh legs. As well as some new faces, like Keiko Ono-Fullard '23. "At Liberty, I had really great coaches and they taught me kind of like how to fix my attitude because your attitude can affect your teammates and how you play, so hopefully, I can do the same thing here," said Ono-Fullard. 
Ono-Fullard is grateful to be a part of a team with leadership positions already filled. At Liberty, she found herself stepping up from a young age, and is excited to be able to step back this year. "I kind of had to step into a leadership position but this year, I think I can step back and let the seniors take over and stuff like that because the [Liberty] didn't have seniors last year. I was actually one of the oldest," said Ono-Fullard. She was one of the oldest players on the team despite being only a sophomore. 
Despite the transfer, Ono-Fullard has merged well in and is already looking toward victories with her team. "I really hope to get to state because I've never been there before and that'd be really cool. Especially with this team. They've been really welcoming. And so I really enjoy playing with them," said Ono-Fullard.
Students can get excited to see this year's girls basketball team play, as the season is set to begin on Dec. 3 at home against a talented Cedar Rapids Washington team. 
View Comments (1)
Donate to West Side Story
Your donation will support the student journalists of West High School. Your contribution will allow us to purchase Scholarship Yearbooks, newsroom equipment and cover our annual website hosting costs.
About the Contributors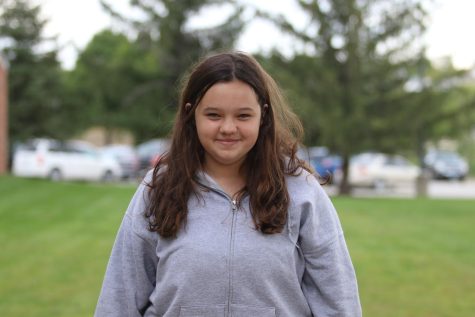 Zoe Smith, Sports Editor
(she/her) Zoe Smith is entering her second year on staff. She is a junior at West High and is super excited to be this year's sports editor. When she is...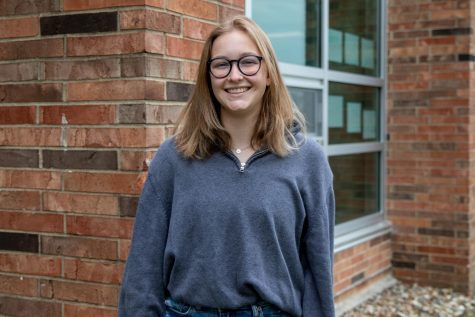 Maddy Smith, Visual Editor and Feature Editor
(she/her) Maddy Smith is a senior at West. This will be her third year on staff. She is the online Features and Visuals editor. She enjoys music, photography,...