West High Supply hosts annual Thanksgiving food drive
With the holiday season approaching The West High supply is having its annual food drive from November 7th-18th. With hopes to support students during the holiday season and Thanksgiving break. 
The West High supply is running its annual food drive during November in order to provide West families and students with food for the holidays. "We host food drives to help maintain the supplies we provide for the students and staff at our school. It also promotes awareness about hunger and the need within our school community," said Omega Dancel, para educator and West High Supply staff volunteer.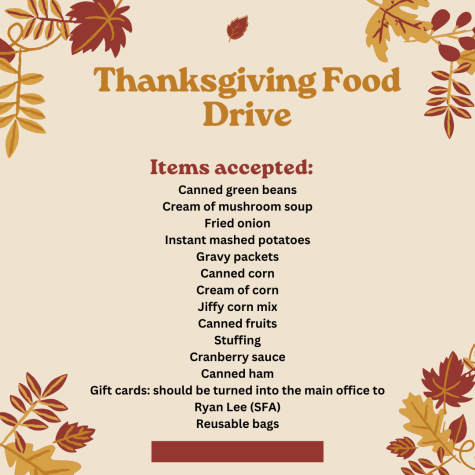 The West High Supply is West High's own food pantry that has been open since 2017 and is run by West High staff volunteers. West High supply not only provides food, it also provides other items such as school supplies, basic hygiene items, winter clothes, shoes, prom dresses, graduation gowns and healthy snacks. They also help provide referrals for transportation, housing and food assistance. 
"
With our current situation of inflation and uncertainties, many families are struggling. By providing a free and healthy meal during the holidays it helps families alleviate stress during the holidays.
— Omega Dancel
The West High supply volunteers, janitors as well as some special needs students have been helping to set up the drive. Bags with food will be available for pick up during 7th hour on November 22nd, before students leave for Thanksgiving break.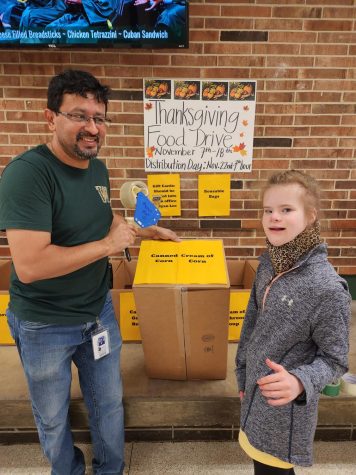 If you have any questions about the food drive or the West High Supply you can email Omega Dancel at [email protected].