Fantasy frenzy
West High students share how Fantasy Football fosters community through friendly competition.
Sitting around a table with sweat dripping down their backs, students carefully pick their team for the next fourteen weeks. As students shuffle through tabs on their computers, looking closely at statistics and projections for each player, their only thought is using these numbers to craft a winning team.
Fantasy Football is a game in which players create their own team of football players from real NFL players. They compete against other fantasy team owners in their league to score points based on the performance of their players in real NFL football games. 
Wilfred Winkenbach, a man who had a stake in the Oakland "Las Vegas" Raiders, created Fantasy Football in 1962, basing it on other fantasy leagues he had started. Fantasy Sports Publications described him as "the single most innovative force in the history of Fantasy sports". Winkenbach intended his league to be private; the only people who knew about Fantasy Football at the time were his other league members.
Before the invention of the internet and the Fantasy app, Winkenbach and others played Fantasy Football through print publications. 
"My dad played it growing up back in his day and didn't have the app," said Ryne Vander Leest '23, who has been playing Fantasy Football for a decade. "They had to look at a newspaper and write their players down, so it is pretty cool to see how it has evolved because now it is all remote."
In 1969, Winkenbach took the leap forward and told some patrons at a sports bar about his league, expanding it from his original group. The bar patrons were interested in it, and surely enough, several other local leagues were formed purely by word of mouth. 
In 1997, CBS started an online Fantasy Football league and it immediately became popular. Commentators and analysts were talking about Fantasy Football and other fantasy leagues on air, and that free advertising only made the game more widespread. Millions in the U.S. now take part every year, and students at West are no different. 
"This is my group's 10th year playing, I believe," Vander Leest said. "Throughout the years, our group has had random people in and out. I got into it because of my brother, so most of his friends were in our group during elementary school. My baseball friends were in it too."
Certain achievements on the field, such as gaining yards, scoring a touchdown or making a field goal, contribute to a team's fantasy points for that week. Fantasy owners also have bench players, generally consisting of six players of any position, who score points like everyone else; however, the points they earn will not be counted towards the weekly total.
Gerik Fish '24 explains how looking at current statistics of NFL players contributes to whom he drafts for his team. 
"When you draft, you see projections to show how many points the experts think they're going to score," he said. "So based on projections or their name, if you know they're going to be good, you draft them."
"
So based on projections or their name, if you know they're going to be good, you draft them.
— Gerik Fish '24
Nine-year Fantasy Football player Harrison Reimers '23 bases his draft picks on past performances.
"I normally draft people who end the previous year really strong. I also sometimes draft people I had previously just because I want to continue to see them do well," Reimers said.
Drafting players takes time and patience. It involves a lot of thought, and students want to make sure they are choosing the best players for their team. Vander Leest believes that the name and age of players affect who students draft, as well as how frequently they get injured.
"A big part of drafting is how injury-prone [the players] are. If they get injured a lot, you don't really want those people on your team," he said. "Another factor is how young they are. Tom Brady was great, but the main question with his career was whether he would still be good as he got older."
Fantasy Football leagues aren't just for fans anymore. An increasing number of NFL players are hopping on their computers and agonizing over lineups of their own.
"Some NFL players on Twitter will talk about themselves like, 'Oh, I had a good fantasy day today,'" Vander Leest said. "Austin Ekeler from the Chargers is definitely one guy that sticks out to me for that. He always talks about himself being a really good Fantasy player. It's just kind of funny to see some of the guys do that and that they're aware they're being watched for Fantasy."
Students will often find themselves watching NFL football games because their fantasy players are playing rather than their dedication to a team. Sometimes they have to decide between watching their favorite team or watching their chosen players.
"I prioritize watching my Fantasy players over my team just because I find it enjoyable to root for players, but I still find myself watching most of the games," Reimers said. 
Other participants only watch for their Fantasy players with no interest in the NFL otherwise.
"I have never had a favorite NFL team, so really the only reason I watch NFL games is to keep track of my players," Fish said.
Community is an integral component of Fantasy League. Getting together to watch games as a group has created lasting bonds for Reimers.
"We always find ourselves texting each other throughout the season, making fun of each other and hoping people win. It also brings us together because we watch games together and talk throughout them as well," Reimers said.
Reimers appreciates the sense of camaraderie Fantasy Football has brought to not only his family but people across the globe. 
"[Fantasy Football] is bringing people together across the country who don't know each other. It is becoming more inclusive of everyone because of how popular it's gotten over the past couple of years," Reimers said. "Everyone in my family participates in a family league we have with my cousins, which is cool to see, because my siblings, who never pay attention to football, watch and follow the people on their team."
"
[Fantasy Football] is bringing people together across the country who don't know each other.
— Harrison Reimers '23
Along with bonding families, Fantasy Football can also strengthen connections among friends.
"With my friends, there are conversations literally just about Fantasy Football," Vander Leest said. "I think that's the first thing we talk about every time we see each other, so it's a great conversation piece, and it definitely just lets you be able to talk about more stuff."
Fish is thankful that Fantasy Football has strengthened his bond with his friend group.
"I think it definitely has brought us all closer. I have something to talk to people about that I wouldn't normally talk to. I think it just brings everyone together because we all have a common ground to talk about in Fantasy Football, and I think that's really cool," Fish said.
Leave a Comment
Donate to West Side Story
Your donation will support the student journalists of West High School. Your contribution will allow us to purchase Scholarship Yearbooks, newsroom equipment and cover our annual website hosting costs.
About the Contributors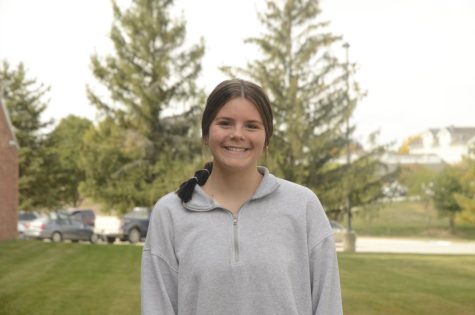 Lily Prochaska, Print Sports Editor
(she/her) Lily Prochaska is a senior and this is her second year on staff. She is the print sports editor this year. She plays volleyball and loves to...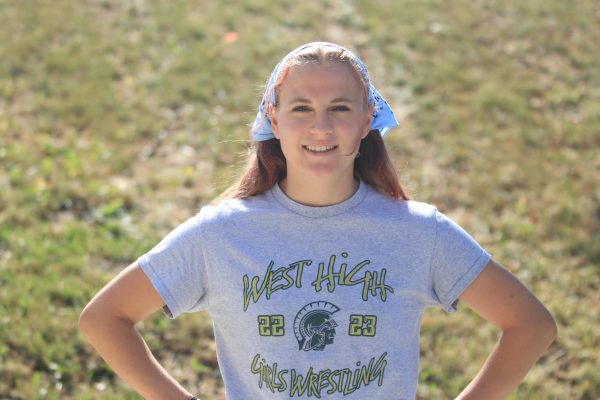 Helen Orszula, Artist, Designer
(she/they) Helen is a senior at West and this is her second year on staff. She is a designer and artist for WSS print. In her free time, she likes to read,...