Artists in action
West High is full of skilled students, including many artists. Read on to learn more about some of these creative individuals.
Hanae Matsumoto: Art(itecture)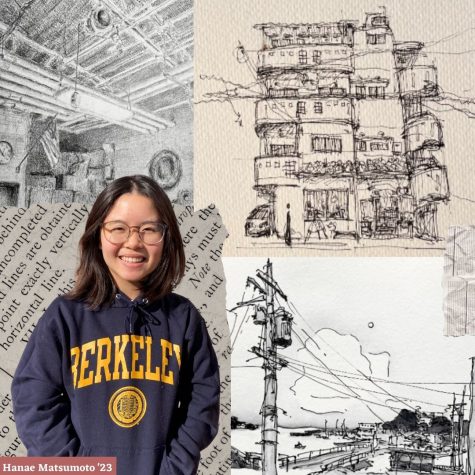 Sometimes new interests can blossom from the uncertainty of the future. This is true for Hanae Matsumoto '23, who began drawing while exploring post-high school careers.
"I've always wanted to do something in STEM, but didn't really feel passionate about it," Matsumoto said. "I came across architecture, decided to research it and then went to an internship for architecture at a firm [after sophomore year] and really liked it. It just stuck."
Matsumoto, who hadn't taken an art class since seventh grade, now finds herself sketching landscapes, outlining the edges of buildings and making 3-D designs for her college architecture portfolio.
"During my open period, I try to make myself draw for an hour a day because drawing [requires] practice," Matsumoto said. "I try to draw observations from real life; [I do] a lot of drawing or sketching when I travel, but to practice, I just look at pictures online."
Scrolling through Instagram and YouTube allows Matsumoto to expand her artistic horizons and improve. Even as her skills progress, Matsumoto is surprised that art has taken such a huge role in her life.
"I didn't realize that [art] was something I could do, even for fun. It just [never] occurred to me," Matsumoto said.
Brennan Johnson: The Future Face of Art
For most, strangers' faces are quickly forgotten. However, Brennan Johnson '23 finds faces the most noteworthy to draw, incorporating his own style into each one.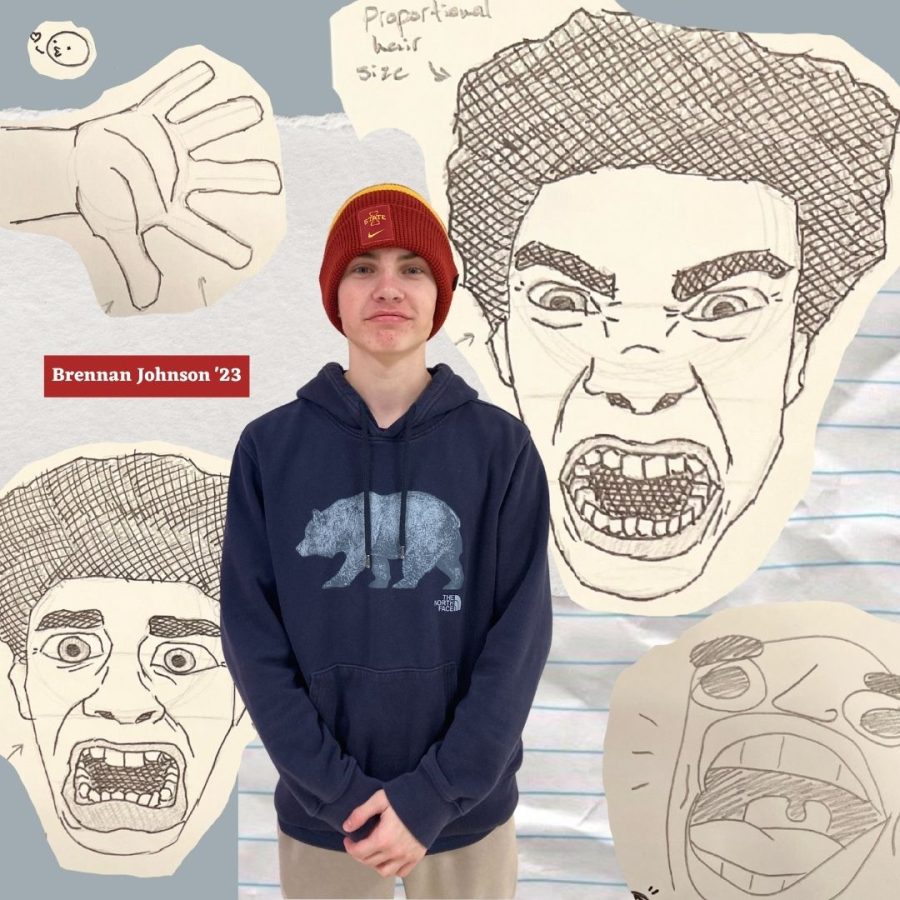 "I see [faces] every day. [Being able] to represent that on paper and getting better at it is cool because faces are all different. Everyone has a unique face," Johnson said. "I like to accentuate certain features on the face, because if I didn't, it would probably look the same. [And] it's more fun to look at."
Ever since elementary school, art has been a subject Johnson found enjoyment in pursuing. 
"I've never really taken any courses at school; I'm mostly self-taught," Johnson said. "I felt like if I did take any classes at school, it would decrease my interest in it because I like to work on my own and do what I want to do rather than stick to some sort of curriculum." 
Johnson believes the best time for drawing is right when a certain idea sparks one's interest. 
"I draw best when I'm trying to learn something else. In a class and doodling, I feel like it looks better than when I sit down and try to think of something to draw," Johnson said. 
Eli Bolender: Solid (Art) Work! 
West offers a total of 18 art classes, and Eli Bolender '26 plans to try all of them.
"I'm taking sculpture right now [and] I really enjoy it. I don't usually work with mixed media so it's interesting to try out," Bolender said.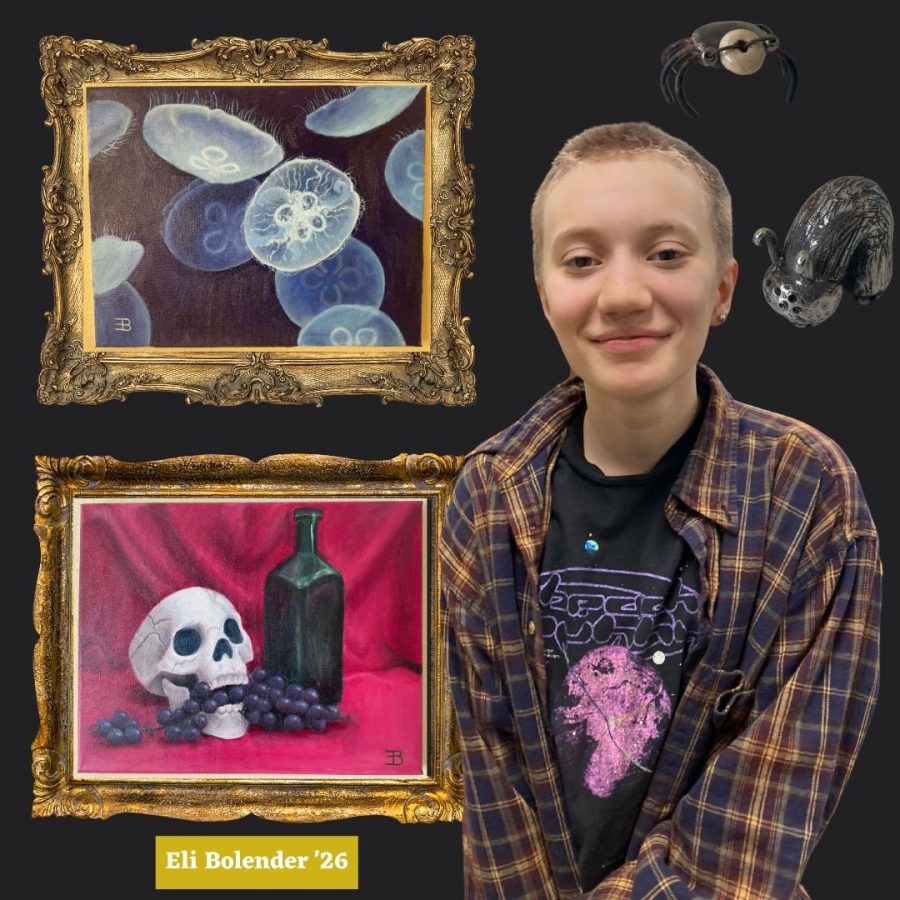 Being a dedicated oil painter, Bolender hadn't had much previous experience working with clay, paper mache and cardboard. He feels that trying new mediums makes his art instincts kick in. 
"You can make completely different [forms of] art with [solid material]. It's just a completely different process," Bolender said. "When I paint, I think [it's] a little bit easier to be abstract and kind of [paint] whatever I'm thinking of. But with sculpture, I don't really know how to go about that. I just try and do things that I know."
Bolender sees himself surrounded by art in the future. 
"My dream is to go to college for art and maybe make a career out of it. Even if that doesn't work out, I always want it to be part of my life," Bolender said. 
Zehra Illerisoy: Trinket of Art
Ever since receiving a gift of epoxy resin for her 14th birthday, Zehra Illerisoy '25 has been hooked on making earrings, bookmarks and keychains.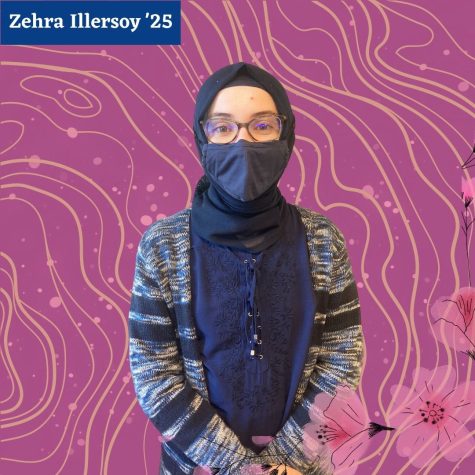 When epoxy resin, a liquid substance, is set with hardener, it turns into a versatile solid plastic material.
"You can pretty much make anything with [epoxy] resin. You can either make it clear [or] matte. If you got different kinds of resin, like soft resin, you can combine metalworking and resin together," Illerisoy said. 
To make memorable work, Illerisoy takes advantage of the natural beauty she finds all around her. 
"In the spring, I will go outside and find a really pretty flower; I'll take it [and] then dry it," said Illerisoy. 
She then incorporates the dried flowers with sparkles, gems or small letters to customize her designs. While making resin trinkets is enjoyable, Illerisoy also values sharing her work. 
"My favorite memory overall is seeing people happy after I give them [the art] because I usually make them as gifts," Illerisoy said.
Illerisoy sees herself starting a resin art YouTube channel or a small business in the future.
Leave a Comment
Donate to West Side Story
Your donation will support the student journalists of West High School. Your contribution will allow us to purchase Scholarship Yearbooks, newsroom equipment and cover our annual website hosting costs.
About the Contributors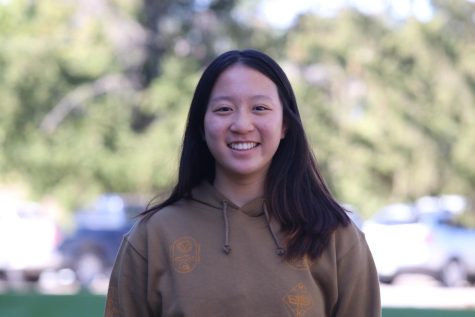 Gianna Liu, Photographer, Reporter
(she/her) Gianna Liu is a sophomore at West High. She is a photographer and writer and this will be her first year on print staff. She loves taking photos...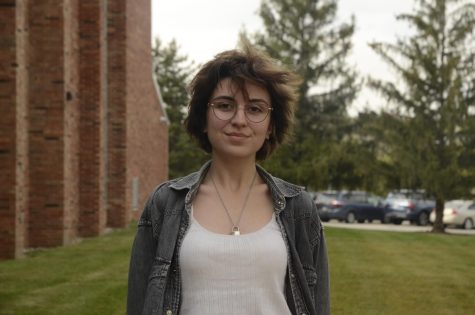 Defne Bayman, Artist, Designer, Photographer
(they/she) Defne Bayman is a junior in their second year on WSS. They are a designer, photographer and artist. In their free time, they read, draw, bake,...