An ocean apart
Soomin Koh '22's best friend Caroline Mascardo '22 moved across the globe this summer, but they aren't letting the distance get in the way of their special bond.
For many best friends, a long distance friendship is virtually unimaginable. The thought of attending different schools, living in different cities and leading separate lives can throw a wrench in the daily communication most friends are accustomed to. When it comes to Soomin Koh '22 and her best friend Caroline Mascardo '22, long distance does not just mean different area codes, but a different continent.
When Mascardo was given the opportunity to live abroad with her aunt and uncle for a semester, she could not dream of passing it up. Within months, she was packed and on her way to Nairobi, Kenya, where Mascardo would attend the Rosslyn Academy International School.
"It was last December or so that my aunt and uncle proposed that I could study abroad in Nairobi, Kenya. They had been living in Kenya for about three years working for the UN," Mascardo said. "They believed that studying abroad at such a young age would be a great opportunity for me to expand my horizons and cultural awareness."
Though one might assume moving to a new continent would bring its fair share of challenges, Mascardo says the transition has been relatively smooth.
"
It was so hard to leave Soomin because I'm so used to seeing her all the time.
— Caroline Mascardo '22
"The move to Nairobi has gone better than I expected," Mascardo said. "I have met so many amazing people, all with different perspectives and ideas."
In fact, Mascardo says her new friends have been one of the most valuable parts of her time abroad.
"I hope that [my new friends and I] can stay in touch after I come back to Iowa. In fact, I would love to stay in Nairobi for the entire school year, but my family wants me to come back home," she said.
Despite enjoying her time abroad, Mascardo says her absence from Koh has left a big gap in her life. Unaccustomed to spending time apart, the distance has been a major adjustment for both parties.
"It was so hard to leave Soomin because I'm so used to seeing her all the time," Mascardo said. "During the school year, we always eat lunch together and talk to one another whenever possible and during the summer if we didn't see each other one day, we would at least text or call for awhile. "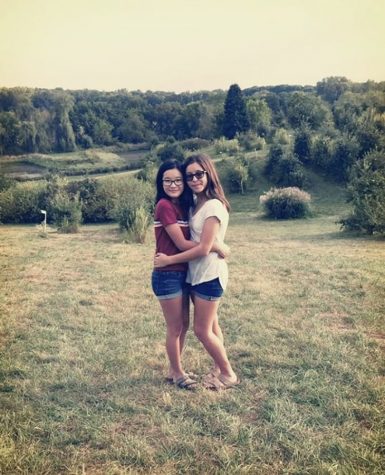 Spending an excess of time together has always been a major fixture of Koh and Mascardo's friendship. Starting within weeks of the start of their seventh grade year, the two were already the best of friends.
"In seventh grade, we shared most of our classes throughout the school year. Both of us are surprised at how quickly we became best friends," Mascardo said. "By the end of September of seventh grade, we were hanging out and calling each other frequently."
"People meet Caroline and I and think we've known each other our whole lives, but it's really only been two years," Koh said. "I had known of her for a while but we didn't really get close until seventh grade. We had a lot of classes together which brought us a lot closer."
Although the two say they share similarities in nearly every way, Koh says she was initially caught off guard by Mascardo's intensity and academic rigor.
"My first impression of Caroline was that she was super smart and always on task, doing her work," Koh said, admitting that Mascardo's intelligence was at first a little intimidating.
Moving past initial apprehensions, the two quickly became joined at the hip. Enjoying both spending time outdoors and relaxing at home, Koh and Mascardo like partaking in a variety of activities together.
"We like to go biking a lot and most times we bike to Jamba Juice. A really fun memory I have of us is biking to a thrift store and then going thrifting together," Koh said.
"If I had a favorite memory of us it would be going on bike rides around Iowa City with each other," Mascardo said. "Dane's Dairy is one of our most frequent destinations."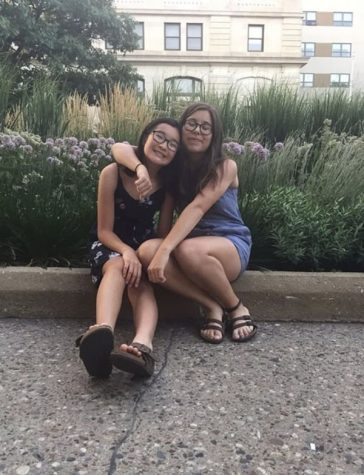 After years of friendship, Koh says that her favorite quality about Mascarado has become how trustworthy she is.
"Caroline is one of the most caring people I have ever met," Koh said. "I can really depend on her and we can lean on each other through anything."
Additionally, Mascardo says she is especially fond of Koh's tenacity for helping others.
"I love everything about Soomin, but I especially admire how she interprets the world around her. She is so astute, analytical, and ambitious to help those around her. While she can be very serious, she also has a great sense of humor," Mascardo said. "She can make me laugh even when I don't want to."
When Mascardo first received news of her move, the pair took their best friend status to a new extreme. Knowing their days together were numbered, Koh and Mascardo set out to make last summer their best yet.
"My favorite memory of me and Caroline would be last summer when we spent almost everyday together," Koh said. "We were together almost all of the time and it brought us so much closer. We mainly biked around town and talked a lot."
Mascardo remembers the various activities the two did during that time as her favorite memory with Koh.
"I really love all the adventures and experiences that [Soomin and I] have had together. From apple picking at Wilson's to orchestra festivals to stadium clean up at Kinnick, we have fun whenever we spend time together," she said.
After the two were forced to say their farewells, they made it their goal to keep up over text message and FaceTime calls despite the eight hour time difference.
"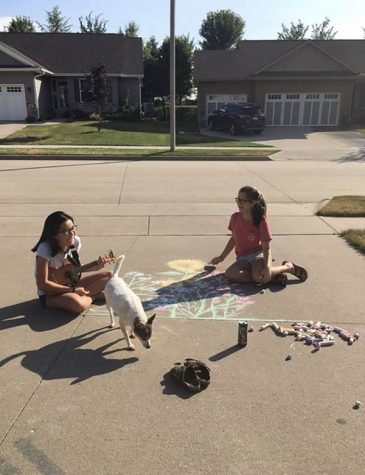 "Caroline is such a big part of my life that not having her around all the time makes me feel almost empty. I miss just seeing her face in the halls and spending all my time with her.
— Soomin Koh '22
"Caroline and I FaceTime every few days to keep up with each other's lives and text daily about little things that happen to us," Koh said
"With the eight-hour time difference and some internet difficulties here, communication hasn't been as often as I had wanted," Mascardo said. "However, we always call each other every weekend for a few hours to catch up."
Despite video-chatting nearly every day, the pair still long for the days when they could talk face-to-face.
"[Soomin] is the most amazing person I've met, and I am so thankful to have her in my
life. Once I get back, Soomin and I are hoping to spend Thanksgiving together," Mascardo said, adding that Koh's father's beef bulgogi is one of her favorite Thanksgiving treats.
"Caroline is such a big part of my life that not having her around all the time makes me feel almost empty," Koh said. "I miss just seeing her face in the halls and spending all my time with her."
Leave a Comment
Donate to West Side Story
Your donation will support the student journalists of West High School. Your contribution will allow us to purchase Scholarship Yearbooks, newsroom equipment and cover our annual website hosting costs.
About the Contributors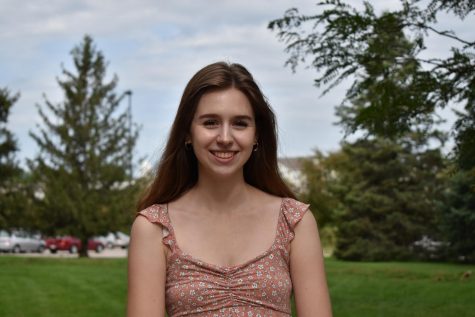 Alex Carlon, Online Editor-in-Chief
(she/her) Alex Carlon is a senior at West High and editor-in-chief of the web publication. When she's not helping out on the website she can be found playing...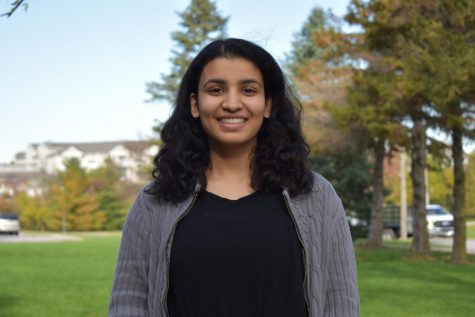 Aditi Borde, Photo Editor
Aditi Borde is a junior at West High. This is her second year on staff and she is the photo editor and social media editor. Outside of the newsroom, Aditi...