What you missed at the end of first trimester
Too busy preparing for finals to keep up with current events? Catch up on important stories you've missed so far this month.
Season of changes: A recap of the 2018 West/Liberty girls swim and dive season: The Trojan/Bolts girls swim team culminated their undefeated season on Saturday, Nov. 3 with a sixth-place finish at the state meet. The season brought changes, though, in the forms of its coaching staff, state qualification and overall team atmosphere.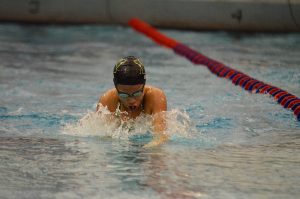 Staying afloat: Although she wouldn't trade the hectic life of a swimmer for the world, Aurora Roghair '21 says being a competitive athlete isn't all trophies and ribbons.
Rebirth of the Review: West's literary magazine hasn't been published since 2015, but this year Tom Lindsey is bringing it back with the hopes of getting it published again.
10 tips for surviving the college application process: A guide for seniors on navigating the college application process as they prepare to leave West.
WSS travels to Chicago for national journalism convention: Twenty one student journalist headed to Chicago for the 2018 National Scholastic Press Association Convention where they attended a variety of sessions and photographer Pete Souza give a speech.
West High's first-ever Tutoring Center now open to all: This year marks the opening of the first-ever West High Tutoring Center, where students can benefit from one-on-one tutoring sessions by their peers.
West Side Story staff receives Pacemaker award: Four WSS staffers also snag individual awards, including 1st place Illustration in the nation for last year's '50 years of West'
Pakistan to USA: the journey to paraeducation: Paraeducator Samina Naz came to the United States in the early 2000's after her parents' deaths. Faith, family, education and ambition have shaped her life and brought her to West.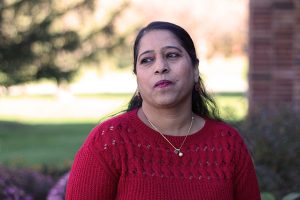 Poetic pair: Twin brothers Allen and Isaac Liao have both discovered writing as powerful way to express themselves. "I've found poetry is like a therapy session for myself," said Allen.
Capture the moment: Caroline Barker '22 discovered her passion for photography while on vacation. Traveling has opened her world up to new experiences.
A day in the life of "Triple G": Principal Dr. Pepper addict Gregg Shoultz shares a glimpse into his daily life.
"Bohemian Rhapsody" is a delightful Queen biopic: One WSS staffer gives his take on this month's release, "Bohemian Rhapsody"  which is based off of the band Queen.
Philip Reeve's "Mortal Engines" is a wildly imaginative ride: In anticipation for next month's film adaption of "Mortal Engines," one WSS reporter reviews the original dystopian-steampunk novel written by Philip Reeve.
Complied by Natalie Dunlap