Staying afloat
Although she wouldn't trade the hectic life of a swimmer for the world, Aurora Roghair '21 says being a competitive athlete isn't all trophies and ribbons.
While most students spend their high school years hanging out with friends, stressing over assignments and trying new activities, Aurora Roghair '21 has spent a majority of hers somewhere completely different: underwater.
For as long as she can remember, Roghair has been a swimmer. Ever since a frightening pool incident led her parents to enroll her in swimming lessons, she's been hooked on the sport.
"My parents always tell me this story of how when I was really young I walked a little too far into the deep end and went all the way underwater," she said. "They were really scared but when they pulled me up I was laughing and happy."
With Roghair's three siblings also being avid swimmers, the sport is a family affair. Seeing her older sisters Jasmine Roghair '14 and Ariel Roghair '16 being involved with club swim was part of the reason Roghair and her parents made the decision for her to join.
"I think [my sisters] did influence me to start swimming," Roghair said. "I saw them making friends and having lots of fun at practices which made me want to join as well."
Although nowadays Roghair swims as if she was born in the water, she says at first the sport didn't come quite so easy to her.
"When I first started swimming my coaches would tell me that I had a 'natural ability with freestyle' but the three other strokes I had to learn for quite a while longer, and am still learning and improving," she said.
Despite a challenging start, Roghair soon found that she had developed a passion for the swimming. She found a particular fondness for the team aspect of the sport.
"The first time that I realized I loved swimming was probably when I started practicing with my club, Iowa Flyers. I made lots of new friends and had so much fun during practice," Roghair said.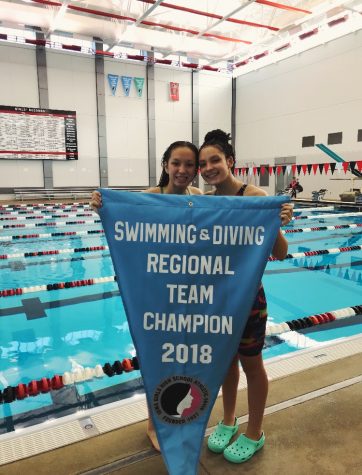 For Roghair, one of the biggest draws of the sport is a close-knit team atmosphere. In fact, she says her friends are one of the only things that make challenging practices bearable.
"I love my teammates. They're my best friends and always there for me. They're so supportive and being with them makes practices fun," Roghair said. "That's important, because if they aren't fun they'd be kind of terrible."
"Everyone at practice is working hard whether it's a hard practice or an easier recovery practice," said close friend and teammate of Roghair Margaret Liu '21. "We are all really good friends and love talking with each other and joking around sometimes."
In fact, Liu says Roghair is one of the biggest motivators on the team. Her work ethic and supportive nature make her one of the biggest cheerleaders of the varsity team.
"Aurora definitely makes me want to work harder. We'll be doing a hard set and I'll see her working hard and doing difficult intervals," Liu said. "She makes me want and feel that I should do the same. She's also always supportive of everyone and cheers everyone on."
"
[Aurora] is always supportive of everyone and cheers everyone on."
— Margaret Liu '21
While she wouldn't trade her life as a swimmer for the world, Roghair says the hectic life of a competitive athlete does have its drawbacks
"One of the hardest things about being a swimmer is waking up at five in the morning to go to practices," Roghair said. "I motivate myself to wake up by thinking about the goals I have for the season and what times I want to get."
Practices every day after school mean that Roghair has minimal time to spend with her non-swim friends.
"It's definitely difficult when my friends are out doing things and I can't go because of practice, but I don't regret choosing swimming at all. If I ever get down about missing out on things I go to practice and have such a good time that it doesn't matter.
"
I don't regret choosing swimming at all. If I ever get down about missing out on things I go to practice and have such a good time that it doesn't matter."
— Aurora Roghair '21
Practicing both in the morning and after school some days also leaves little time for swimmers on Roghair's level to complete their schoolwork. Throw in additional extracurricular activities and a swimmer's schedule is more than overwhelming.
"Sometimes I do wish I had more time. Especially when I have to cancel plans constantly because of practice or a meet," Liu said, adding that her rigorous practice schedule coupled with homework often means she gets little sleep.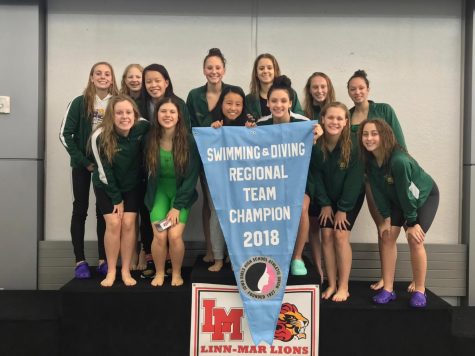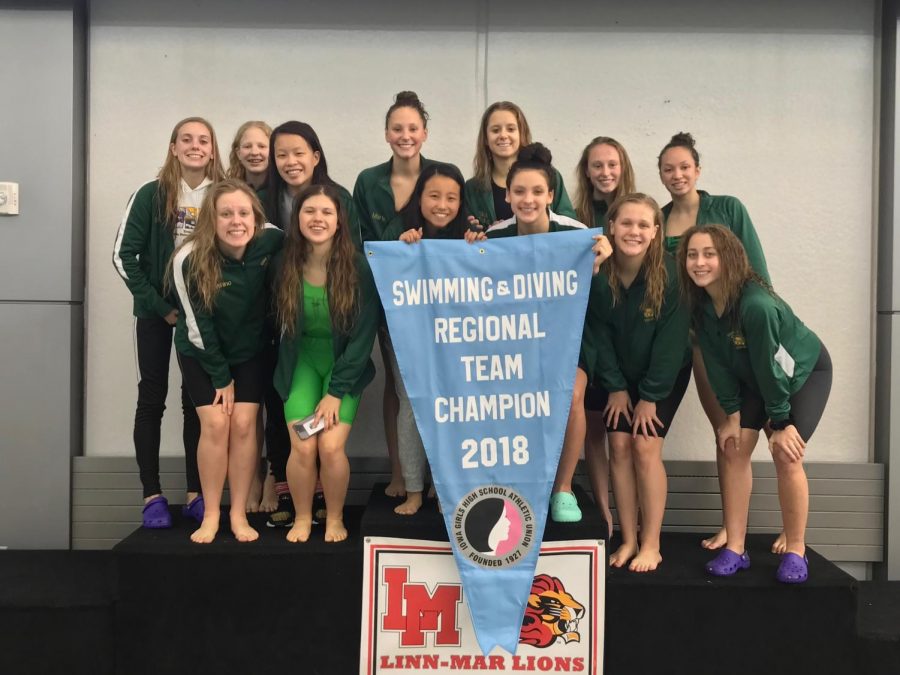 Roghair currently swims both on West's varsity team and with her club team, the Iowa Flyers. Though she's earned more than her fair share of accolades during her time in the sport, she earned one of her proudest just this summer.
"This past summer I got my winter/junior national cut. That means that my time qualifies me to go to Texas in December for Speedo Winter/Junior Nationals."
This season marks one of Roghair's biggest yet, however, she has even bigger ambitions for the rest of her swimming career.
"Looking into the future I definitely want to try to win state as a senior," Roghair said. "Beyond that my biggest goal is to try to go D1 for swimming."
Leave a Comment
Donate to West Side Story
Your donation will support the student journalists of West High School. Your contribution will allow us to purchase Scholarship Yearbooks, newsroom equipment and cover our annual website hosting costs.
About the Contributors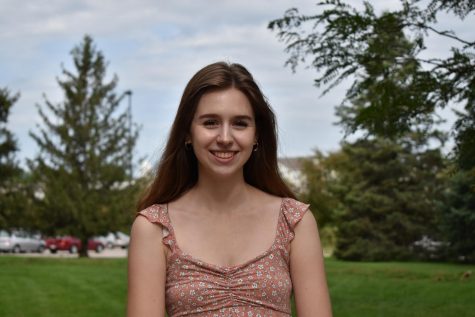 Alex Carlon, Online Editor-in-Chief
(she/her) Alex Carlon is a senior at West High and editor-in-chief of the web publication. When she's not helping out on the website she can be found playing...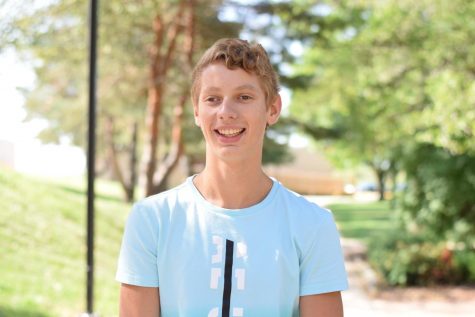 Sean Brown, Photographer
Sean Brown is a photographer on staff and a senior at West. When he isn't microwaving hot pockets or looking through the five hundred pictures he took...