Emma Stammeyer '24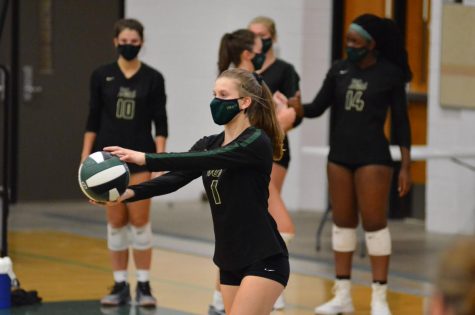 WEST SIDE STORY: When did you first get into volleyball?
EMMA STAMMEYER:  I first started playing volleyball when I was eight; I played in a recreational league. My sister was starting to get into club volleyball and she looked like she was having a lot of fun. I tried out for the same club as my sister and made the team.
WSS: What was the transition like from junior high volleyball to high school volleyball?
ES: In junior high, there wasn't any competitiveness; you were just there to have fun with your friends. In high school, you are always pushed and have to work hard to get better. The team dynamic in high school is different because we are always pushing each other to be better but also competing for a spot.
WSS: How does it feel to have your first season suspended for roughly three weeks?
ES: Having my season cut short was definitely hard to deal with because we were just getting started. I was having a lot of fun, [and] we did everything we could to keep the season going.
WSS: How did you come about playing your current position?
ES: After my first year of club, I switched to a different club and they said I could be a really good setter. I've grown to love that position and was able to get better at it with really good training.