Unplanned school evacuation disrupts class
As sixth period began, an unplanned fire alarm went off causing the entire school to evacuate.
Seconds before the bell rung signaling for sixth period, the fire alarm went off. The alarm wasn't planned and was the cause of recent construction of the gym while doing ductwork.
"In large rooms, instead of having smoke detectors, [we have] beam detectors,"said Principal Gregg Shoultz. "Beam detectors hit a little laser between two things. And if that gets cut off for a long period of time . . . [it] causes a fire alarm."
Though the evacuation out of the school and back in took less than a total of ten minutes, student Maria Gamon '19 said she was ready to go back inside in order to escape 43-degree Fahrenheit weather.
"I just wanted to get to class because its a waste of time when it accidentally goes off," she said.

Hang on for a minute...we're trying to find some more stories you might like.
About the Writer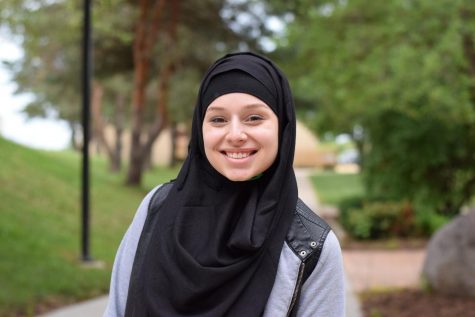 Fatima Kammona, Reporter
Fatima Kammona is a junior at West High. This is her first year on staff and works for the online publication as a reporter. When she isn't at school or extracurricular activities, she enjoys eating and sleeping.