Teachers make Thanksgiving meal for ELL students, custodians
Language teachers have prepared a traditional Thanksgiving meal for the past seven years. This year, they let West Side Story staffers sit in.
This past Monday, Nov. 23 English language learners (ELL) students indulged in a traditional Thanksgiving meal prepared by Spanish teachers Carmen Gwenigale, Jamie Sandhu, Amy Seidel and French teacher Theresa Juhl.
Gwenigale and Sandhu spend all day Sunday cooking the meal, which includes turkey, mashed potatoes, macaroni and cheese, green bean casserole, stuffing, corn, sweet potatoes, mashed potatoes, corn bread, orange fluff and pumpkin pie.
"It's a great way to spend time with colleagues and be thankful for our jobs and the people we get to spend it with," Gwenigale said.
ELL teachers Anne Schularick and Tiffany Roiseland teach the students about the history, culture and tradition of Thanksgiving during the meal. The day includes games, trivia and activities to recognize what to be thankful for.
"Most of all, I like hearing what all of our students are thankful for and recognizing that no matter what background we come from, we are all thankful for the family and friends that support us," Schularick said.
ELL teacher Denise Tiffany started the tradition, and for the past seven years language teachers took it over, adding custodians to the list of diners.
"At first it was just the ELL students, but we started giving it to the custodians too as a way of thanks for everything they have done," Gwenigale said. "If we need something, they are always there, so it's our way to thank them for everything they do."
About the Contributor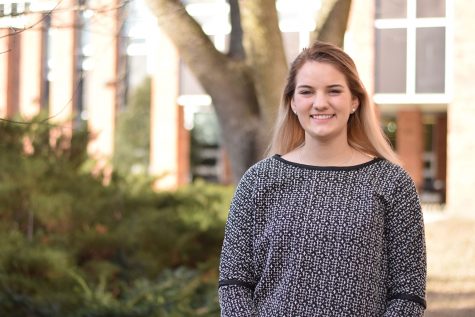 Isabelle Robles, Digital Editor-in-Chief











Isabelle is a senior this year at West and has been on West Side Story staff since she was a sophomore. When she's not working on...